BMW X5: SVI DETALJI
Istražite dizajn, voznu dinamičnost i sisteme za asistenciju u vožnji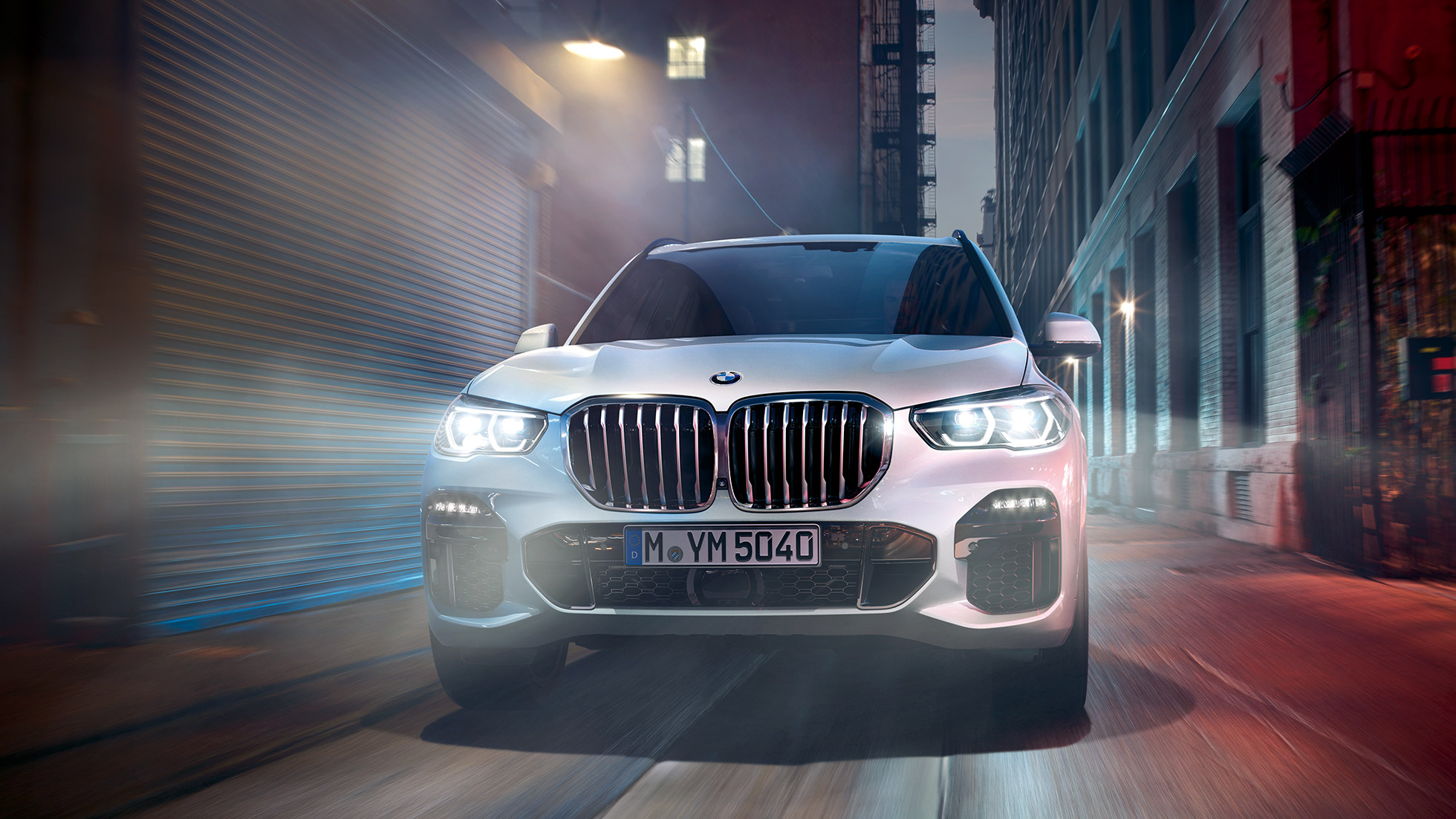 EKSTRIJER BMW X5.
Moćna pojava BMW X5.
Velika prednja šestougaona maska u obliku bubrega, nova opciona laserska svetla sa plavim elementom slova X i moćni usisnici ne ostavljaju dilemu o kome se radi. Autoritativna liderska pojava BMW X5 oslikana je u snazi i dinamičnosti i uzbudljivom dizajnu, upečatljivom već na prvi pogled.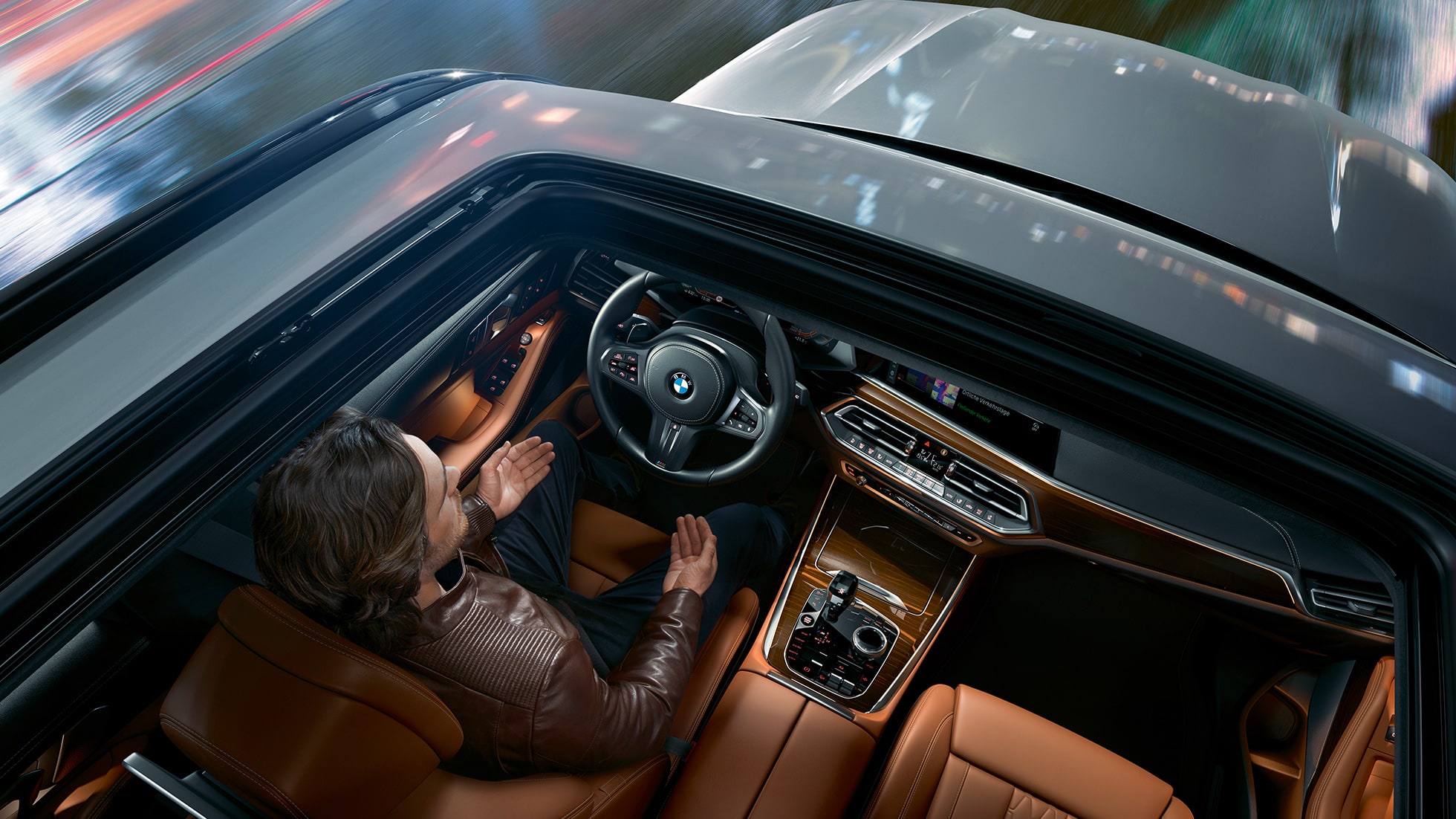 ENTERIJER BMW X5
Karakteristični X dizajn, moćno oslikan u BMW X5
Svetlo dobrodošlice sasvim jasno upućuje na čist dizajn enterijera BMW X5 i ugrađene materijale visokog kvaliteta. Ekskluzivnost ambijenta uvek bljesne dodatno zahvaljujući panorama staklenom krovu. Novo posebno vizuelno iskustvo donosi obloga od plemenitog stakla na poluzi menjača, iDrive kontroleru, start/stop tasteru i dugmetu za jačinu zvuka. Zahvaljujući inovativnoj tehnologiji povezivanja, BMW X5 predstavlja savršeno mesto koje vas, dok ste u pokretu, uvek vodi korak dalje.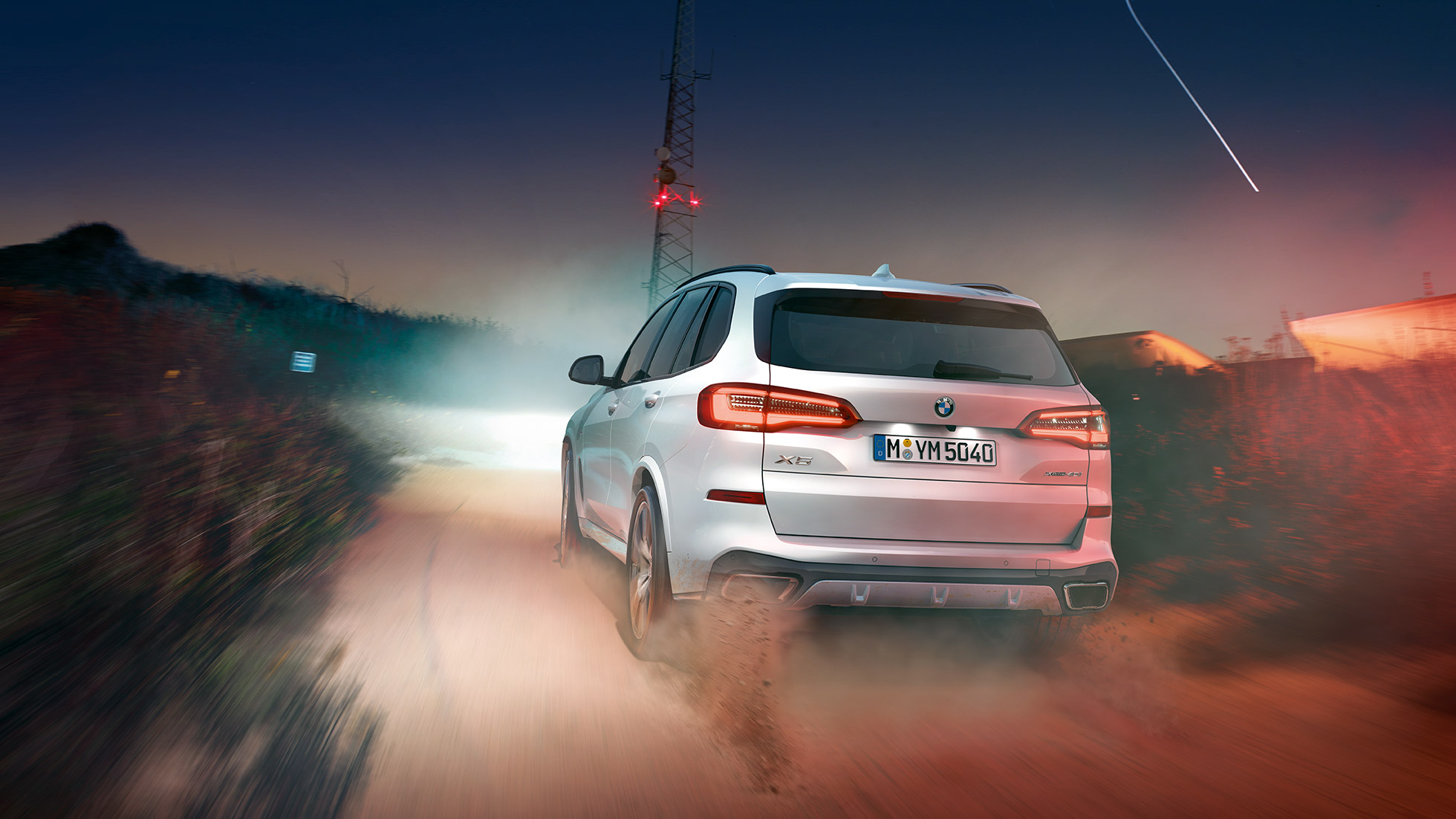 VOZNA DINAMIČNOST BMW X5
Doživite čisto uživanje u vožnji BMW X5
Dodirnite lagano papučicu za gas i zabava u modelu BMW X5 xDrive40i odmah započinje! I pri niskom broju obrtaja motora, turbopunjači sa indirektnim međuhlađenjem obezbeđuju impresivan obrtni moment. A sa svakom promenom brzine, opcioni 8-stepeni automatski sportski menjač oslobađa brine se za dinamičnost, efikasnost i čist užitak u vožnji.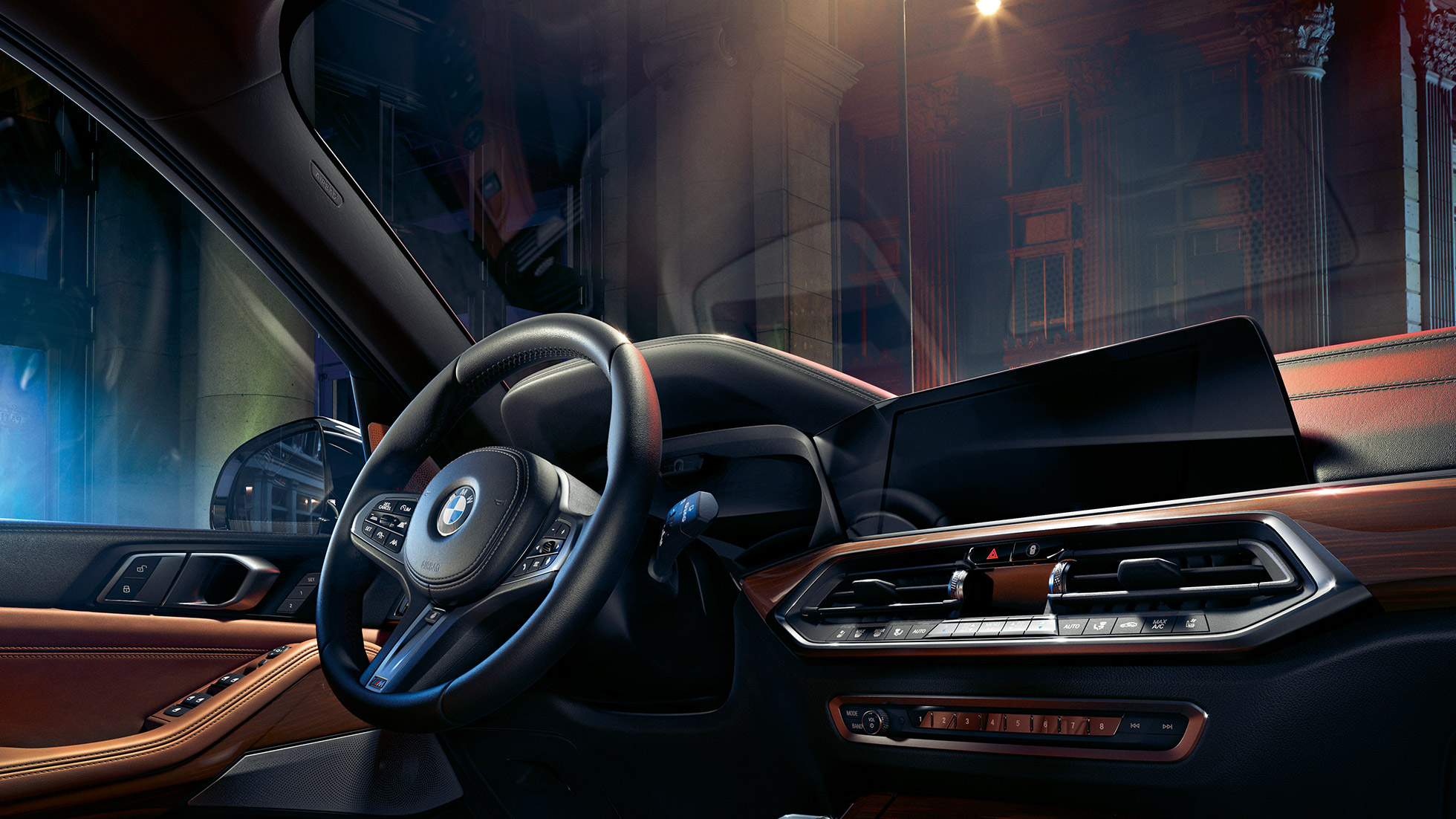 INTELIGENTNE TEHNOLOGIJE U BMW X5
Sistemi asistencije u vožnji BMW X5.
"

Novi BMW X5 ima gene svoje BMW X porodice. Model četvrte generacije dolazi izraženog snažnog stava u smislu pojave i savremenosti. Definiše novi jezik X dizajna na robustan, jasan i precizan način. Novi enterijer još je luksuzniji a operativni concept još intuitivniji.

"

Adrijan van Hojdonk, šef dizajna BMW Group
DIZAJN BMW X5
Fascinacija X: novosti u kabini i na spoljašnjosti
Za BMW X5 je tipično da svaki detalj govori za sebe. Prednji kraj sa jednodelnom bubrežastom šestougaonom maskom, prepoznatljiva prednja svetla i veliki prednji usisnici za vazduh nagoveštavaju šta možete očekivati: odlučnost na alu točkovima od 22 inča. Zahvaljujući panorama staklenom krovu Sky Lounge, unutrašnjost je prikazana na najbolji mogući način. Komadi plemenitih vrsta stakla naglašavaju detalje dok ambijentalno svetlo stvara posebnu atmosferu. Ugođaj se može dodatno individualizovati zahvaljući četiri različite vrste mirisa, u okviru paketa Ambient Air. Dok ste u pokretu, za savršeno audio iskustvo zaslužan je Bowers & Wilkins Diamond Surround audio sistem.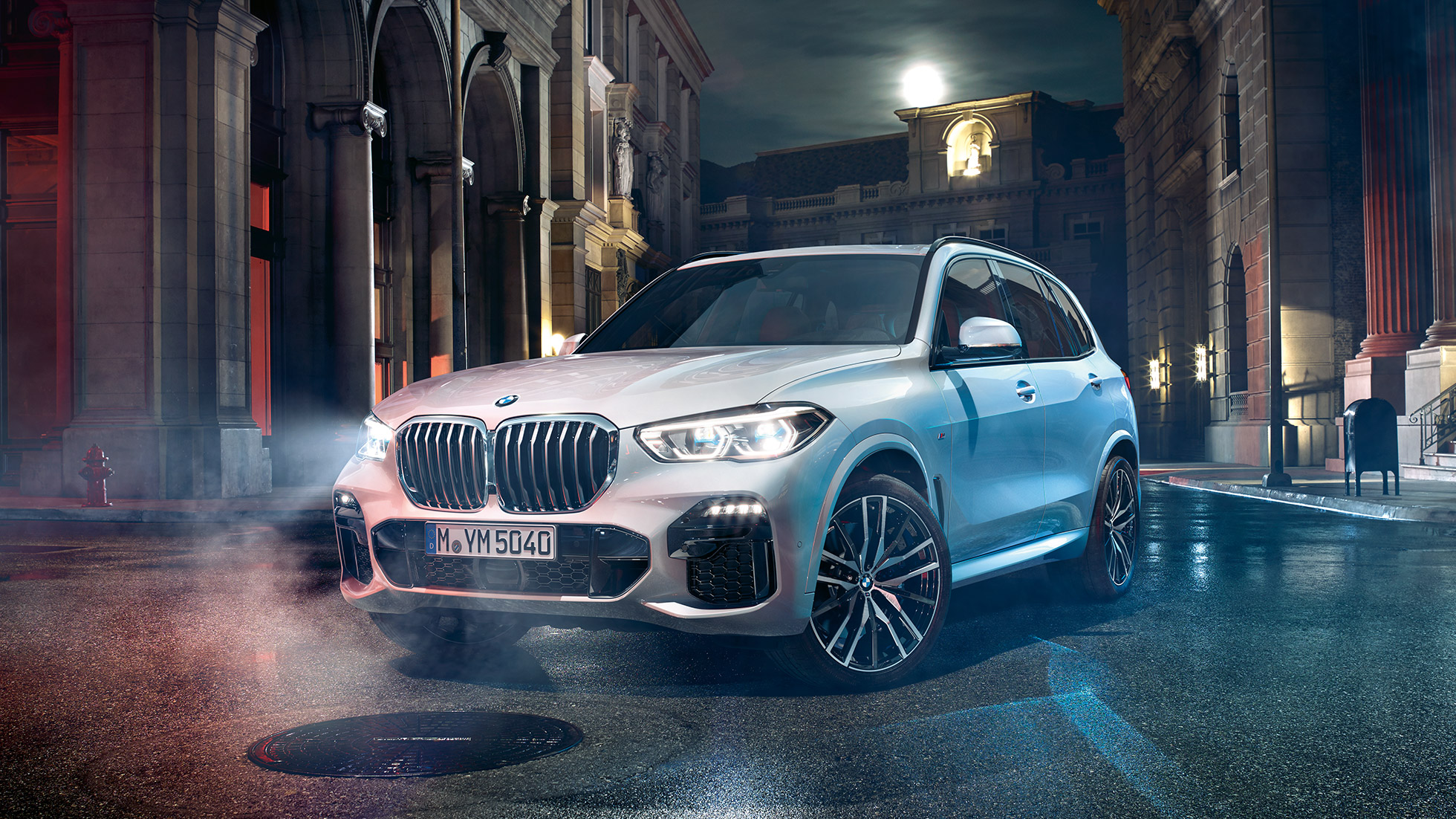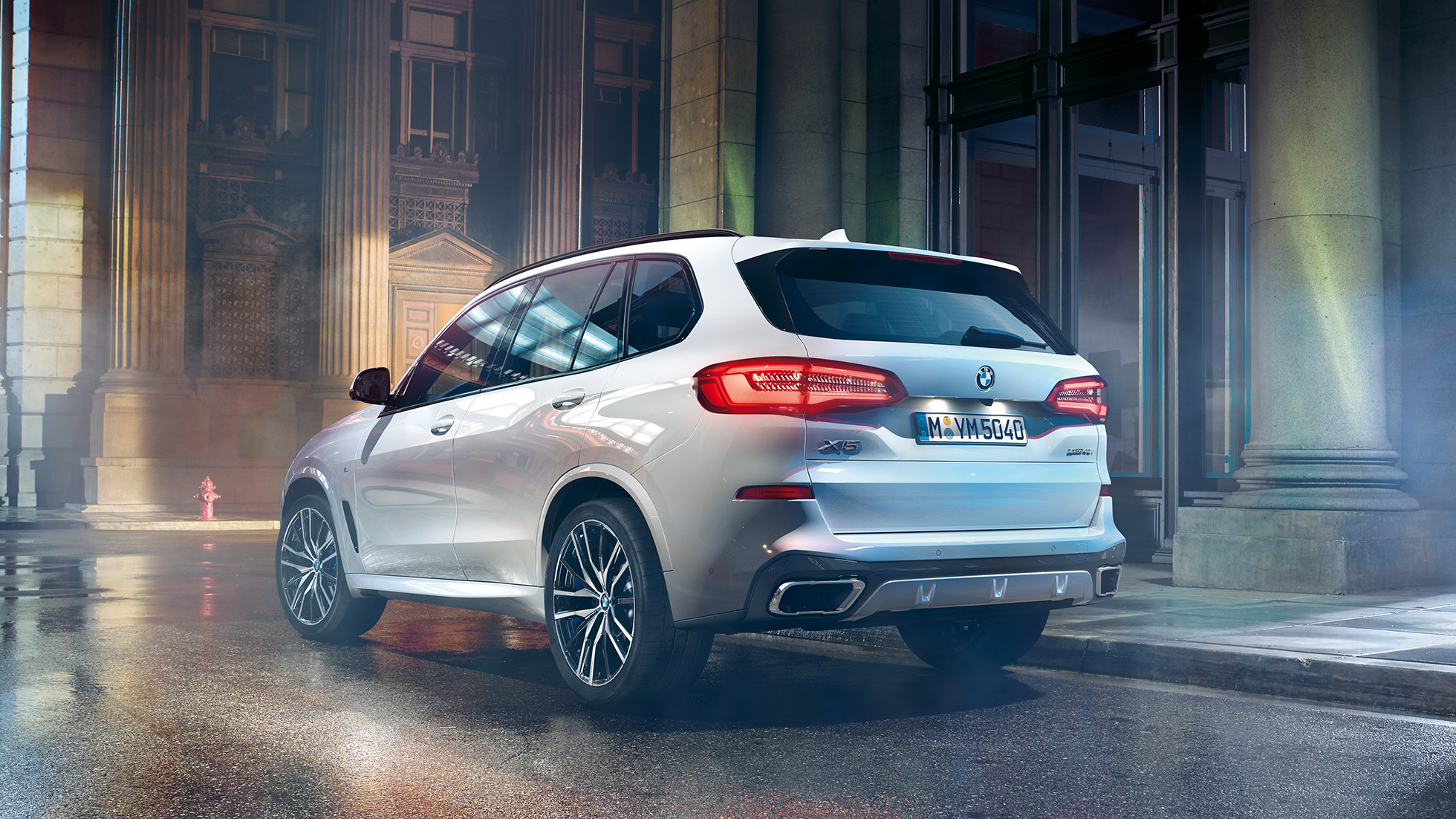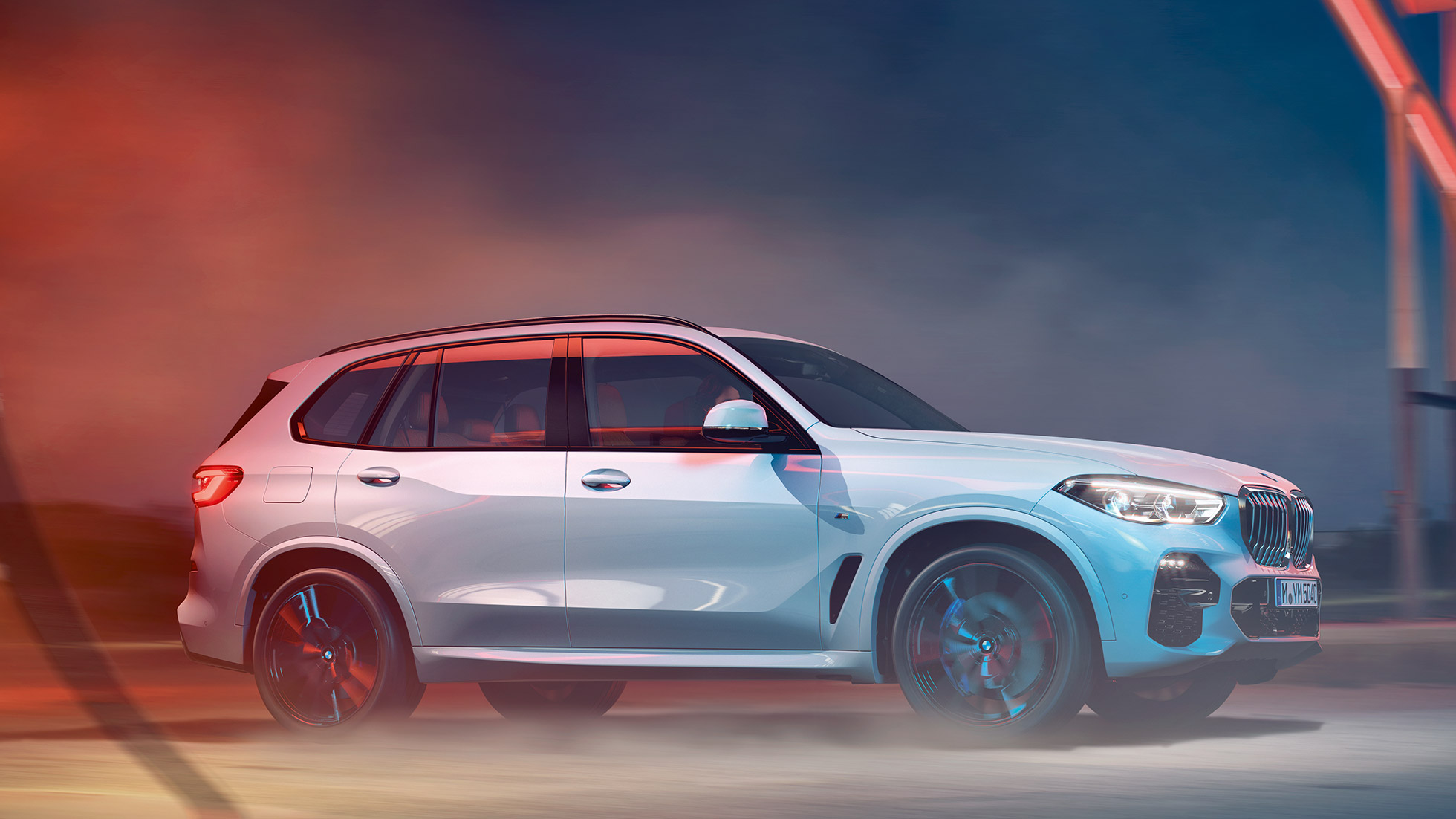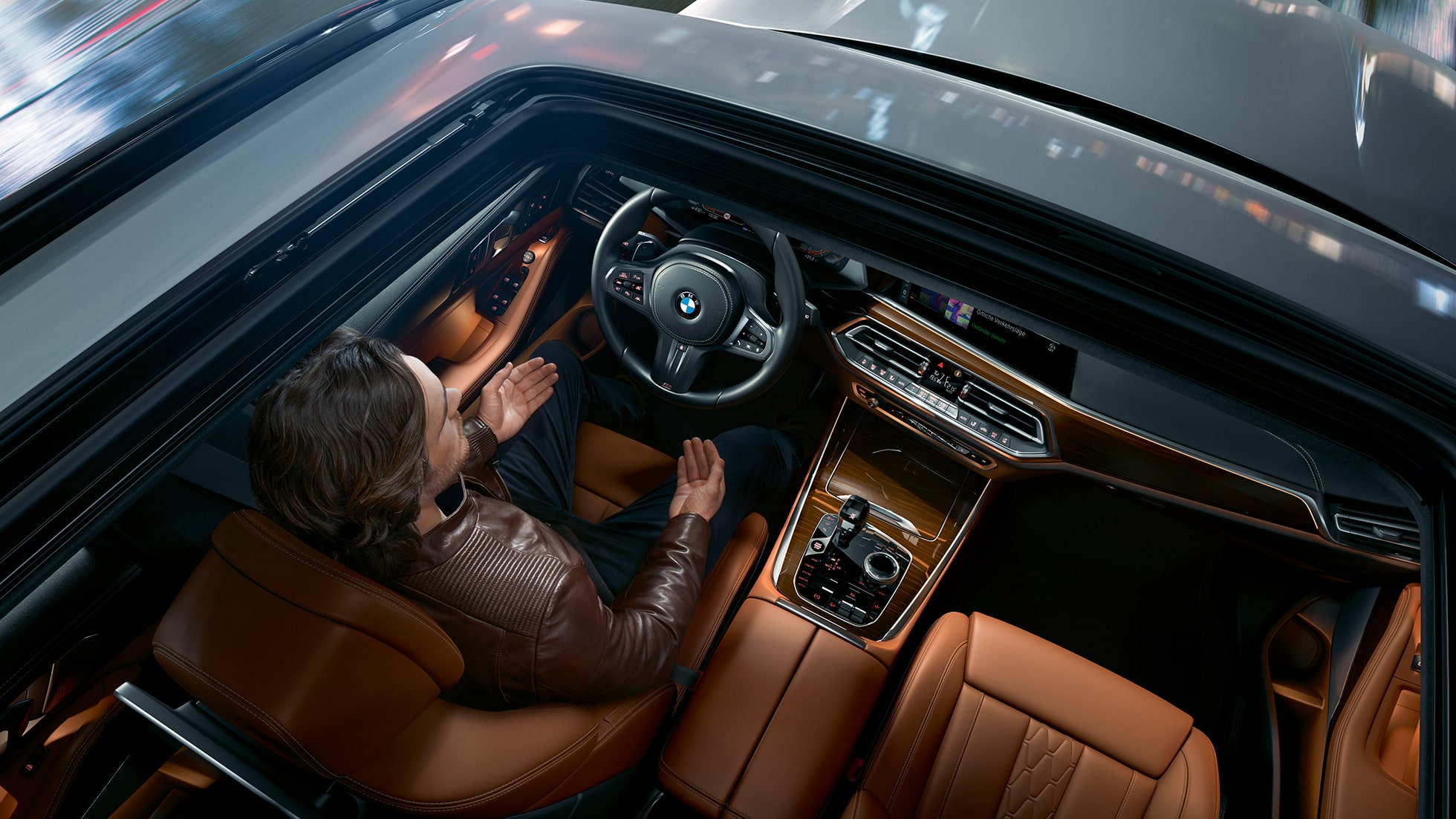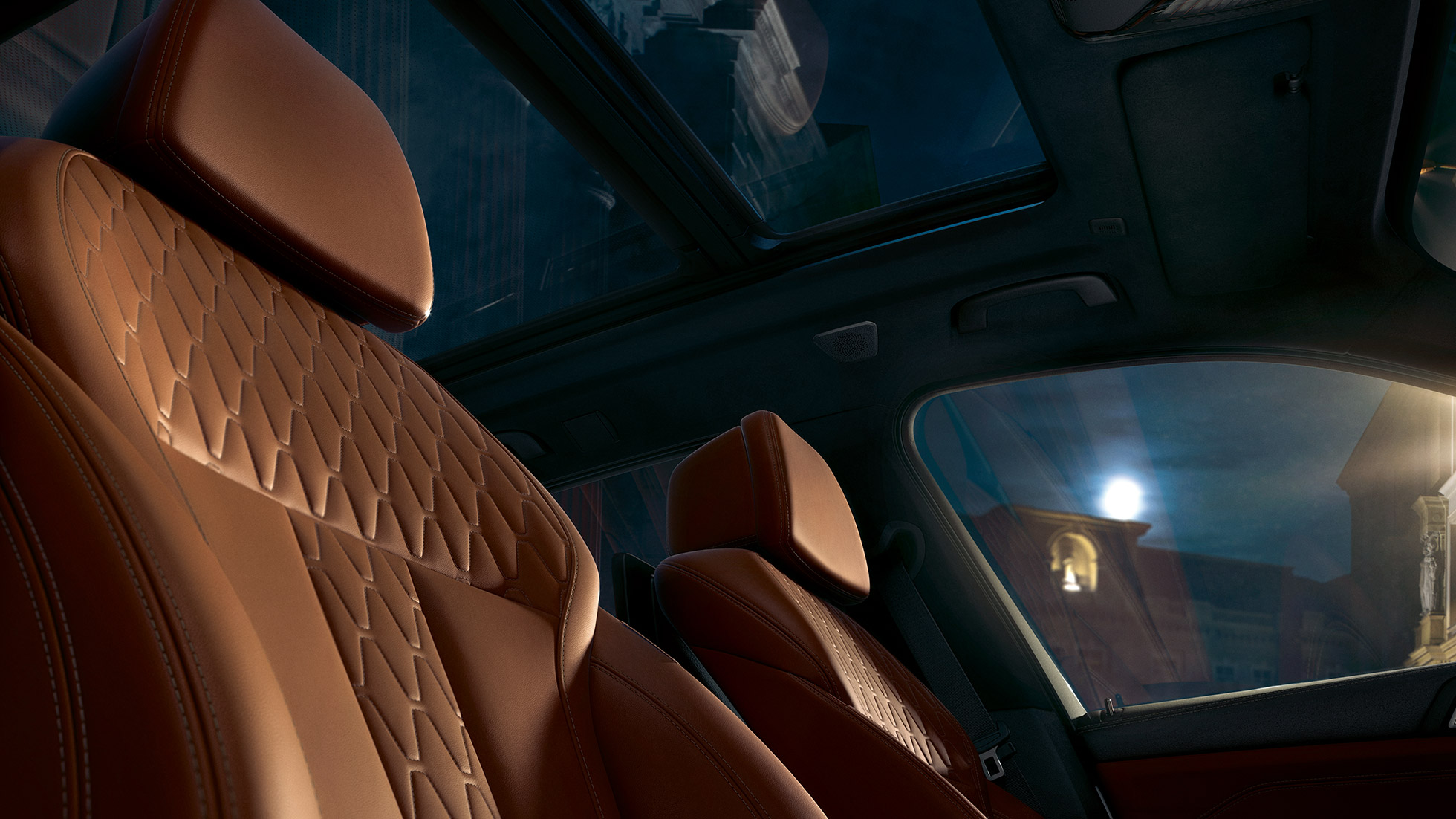 Including of /content/bmw/marketB4R1/bmw_rs/sr_RS/publicPools/teaser-pool/medium-teasers/g05/jcr:content/par-2col1/mediumcontentteaser_ failed
Including of /content/bmw/marketB4R1/master/en_BQ/publicPools/teaser-pool/medium-teasers/g05/jcr:content/par-2col1/mediumcontentteaser_ failed
Including of /content/bmw/marketB4R1/master/en_BQ/publicPools/teaser-pool/medium-teasers/g05/jcr:content/par-2col1/mediumcontentteaser__1452717694 failed
FUEL CONSUMPTION AND CO2 EMISSIONS.
BMW X5 xDrive40i:
Fuel consumption in l/100 km (combined): 9.1–8.5
CO2 emissions in g/km (combined): 207–193

The information on fuel consumption, CO2 emissions and energy consumption has been determined in accordance with the prescribed measurement procedure VO (EU) 715/2007 in the version applicable at the time of type approval. The figures refer to a vehicle with basic configuration in Germany and the range shown considers optional equipment and the different size of wheels and tires available on the selected model.

Further information about the official fuel consumption and the official specific CO2 emissions for new passenger automobiles can be found in the 'New Passenger Vehicle Fuel Consumption and CO2 Emission Guidelines', which are available free of charge at all sales outlets and from DAT Deutsche Automobil Treuhand GmbH, Hellmuth-Hirth-Str. 1, 73760 Ostfildern, Germany and on https://www.dat.de/co2

The values are already based on the new WLTP regulation and are translated back into NEDC-equivalent values in order to ensure the comparison between the vehicles. For vehicle related taxes or other duties based (at least inter alia) on CO2-emissions the CO2 values may differ to the values stated here.
Pročitajte više
​
Potrošnja goriva i emisija CO2.
BMW X5 xDrive40i:
Potrošnja goriva u l/100 km (kombinovano): 9.1–8.5
Emisija CO2 u g/km (kombinovano): 207–193

Vrednosti potrošnje goriva, emisija CO2 i potrošnje energije utvrđene su u skladu sa evropskim propisom (EC) 715/2007 u verziji primenjivoj u vreme tipskog odobrenja. Ove vrednosti se odnose na vozilo sa osnovnom konfiguracijom u Nemačkoj i prikazani opseg uzima u obzir opcionalnu opremu i različite veličine točkova i guma dostupnih za odabrani model.

Više informacija o zvaničnoj potrošnji goriva i specifičniom emisijama CO2 za nove putničke automobile možete naći u "priručniku za potrošnju goriva, emisije CO2 i potrošnju energije za nove putničke automobile", dostupnom na svim prodajnim mestima i na adresi www.dat.de/co2

Vrednosti vozila već su zasnovane na novim WLTP propisima i prevedene su u NEDC-ekvivalentne vrednosti kako bi se obezbedilo poređenje. Vezano za poreze na putnička vozila ili druge srodne namete (povezane) sa emisijom CO2, vrednosti CO2 mogu se razlikovati od vrednosti koje su ovde navedene.