BMW 118I PUTEM FINANSIJSKOG LIZINGA
| | |
| --- | --- |
| | |
| | |
| | |
| Otkupna vrijednost (poslije 7 god): | |
OVE POJEDINOSTI PREVAZILAZE SVA OČEKIVANJA.
Istražite dizajn, dinamiku vožnje i tehničke pojedinosti modela BMW serije 1.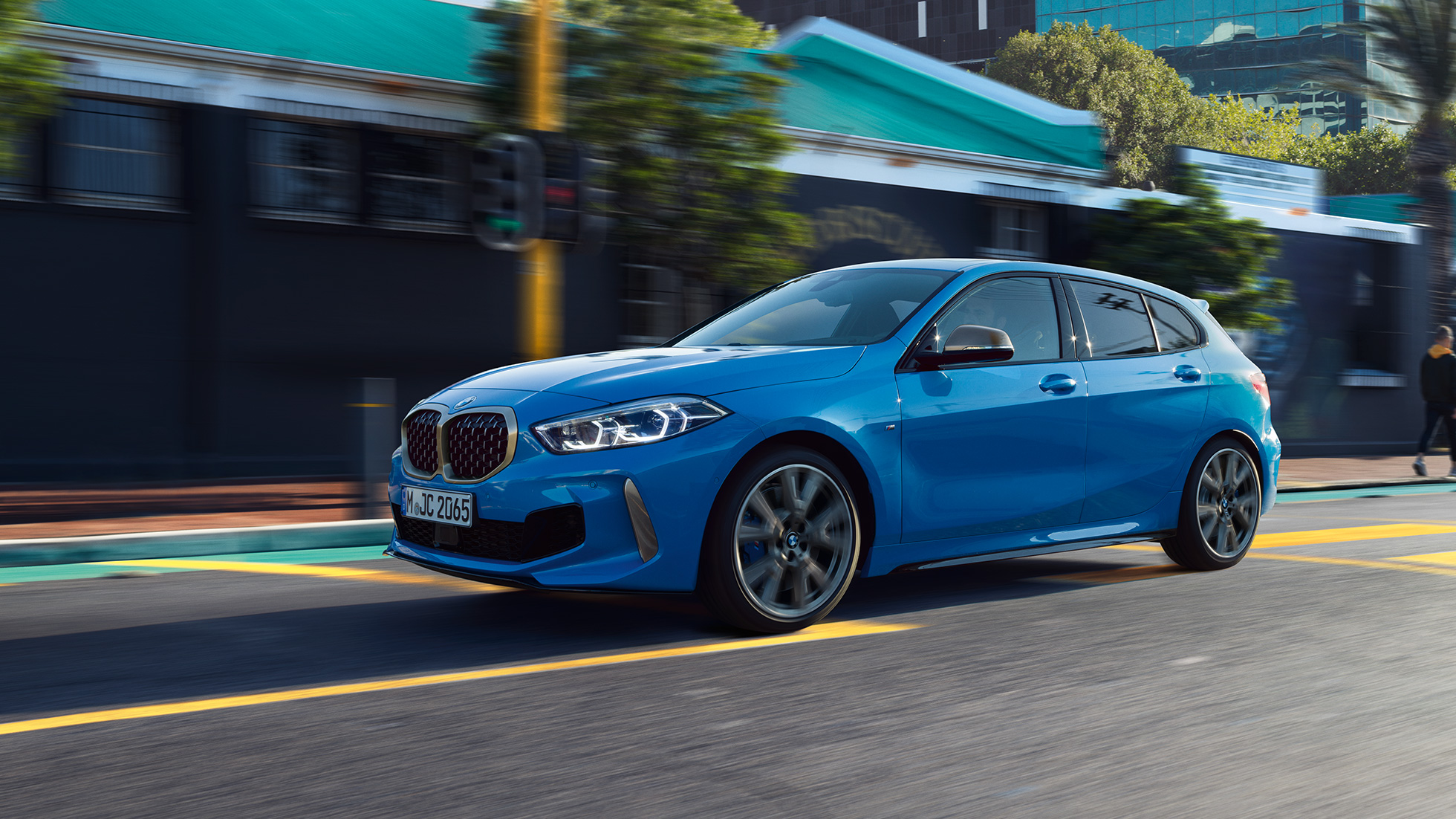 DIZAJN.
Progresivan sportski izgled – od prednje strane sa velikim usisnicima za vazduh preko tečne siluete do linije ramena sa prerađenim Hofmajsterovim C-stubom: eksterijer modela BMW serije 1 otelotvoruje dinamičnost i čisto zadovoljstvo vožnje svakim detaljem i svakom preciznom linijom.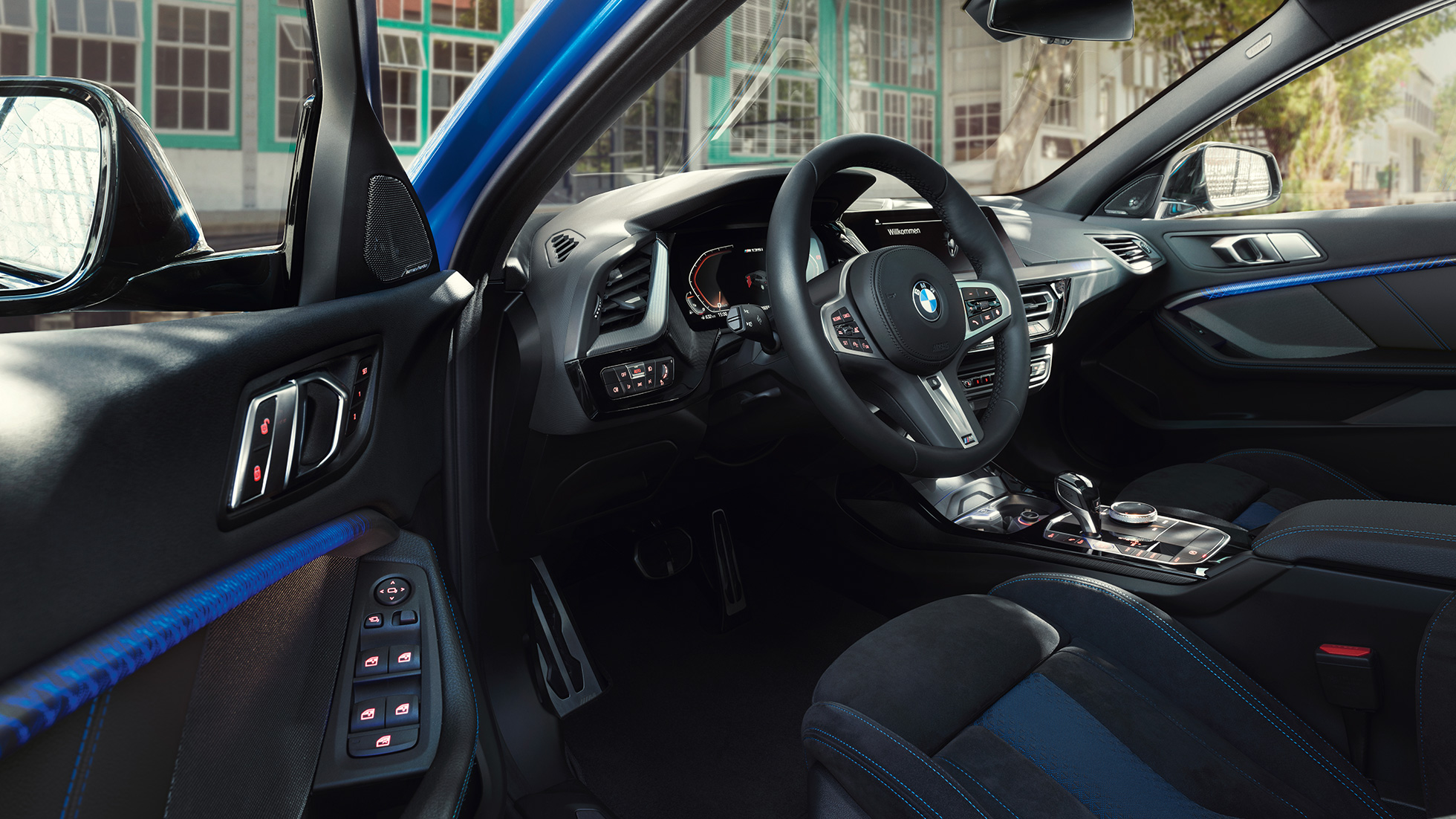 ENTERIJER.
Sve za vaše vozačko zadovoljstvo: visokokvalitetni materijali, ergonomski optimizovani elementi i pionirske tehnologije. Pored visokog nivoa funkcionalnosti, enterijer modela BMW serije 1 impresionira svojim vrhunskim karakterom kombinovanim sa otvorenim i prostranim izgledom.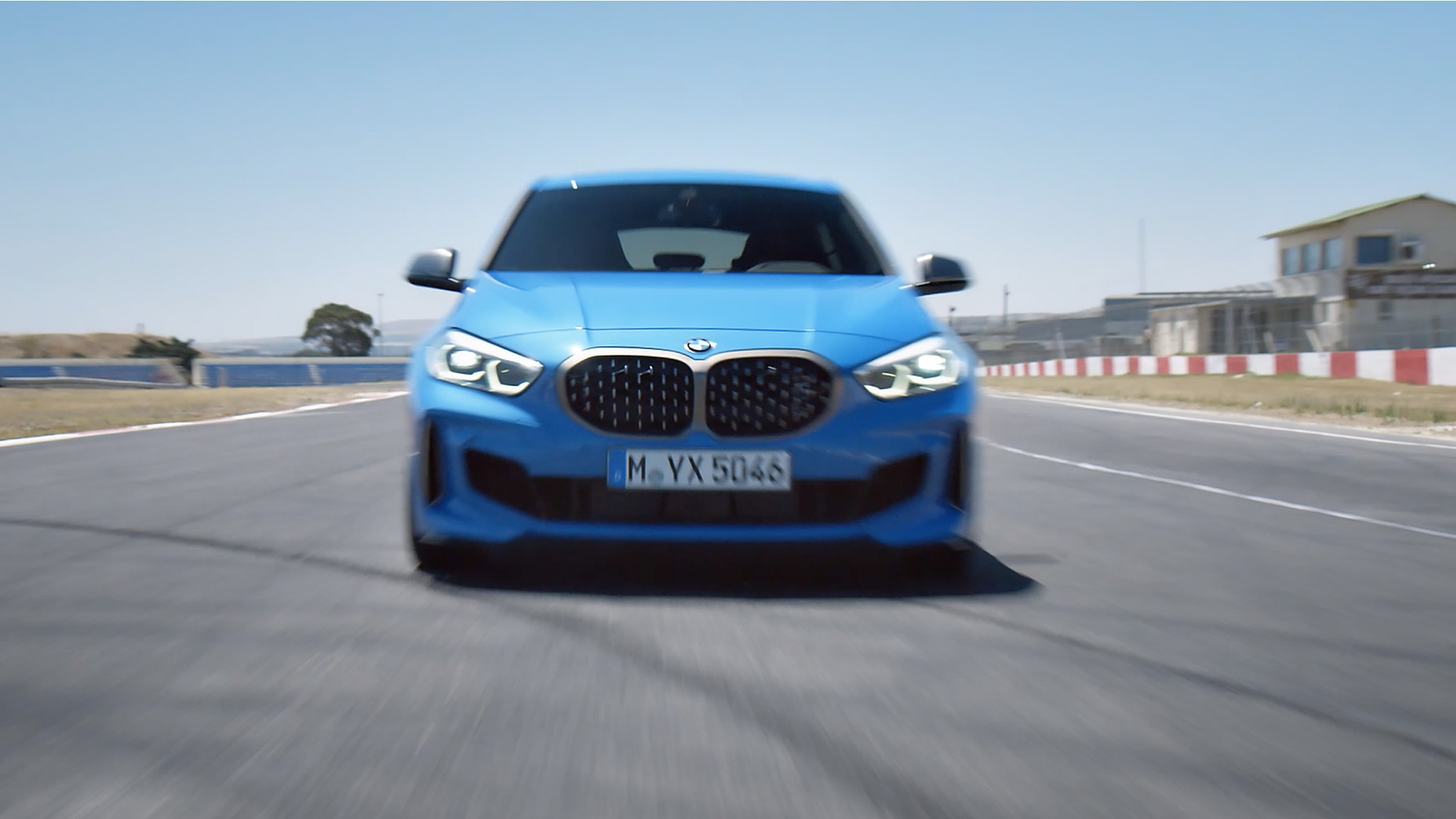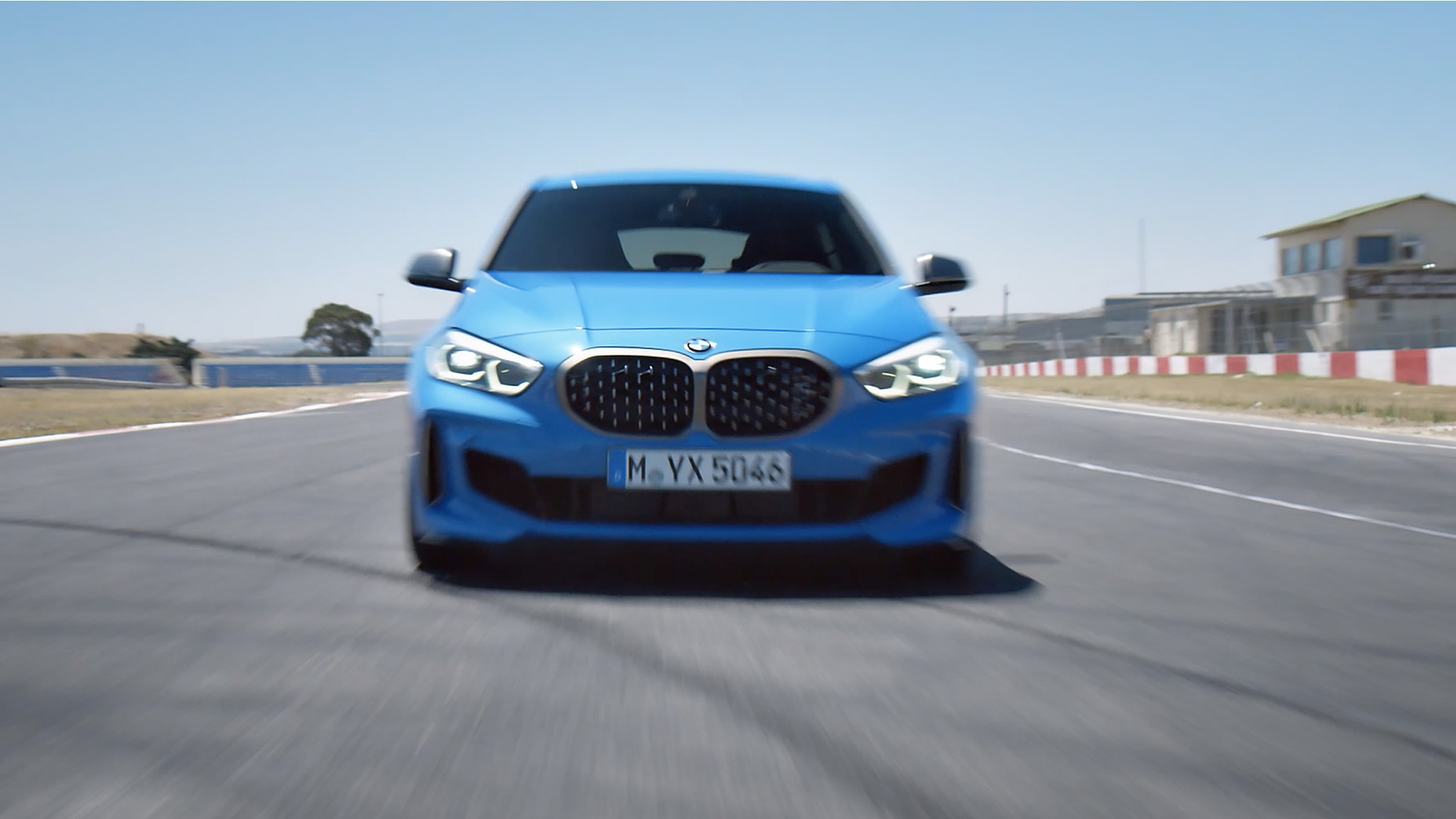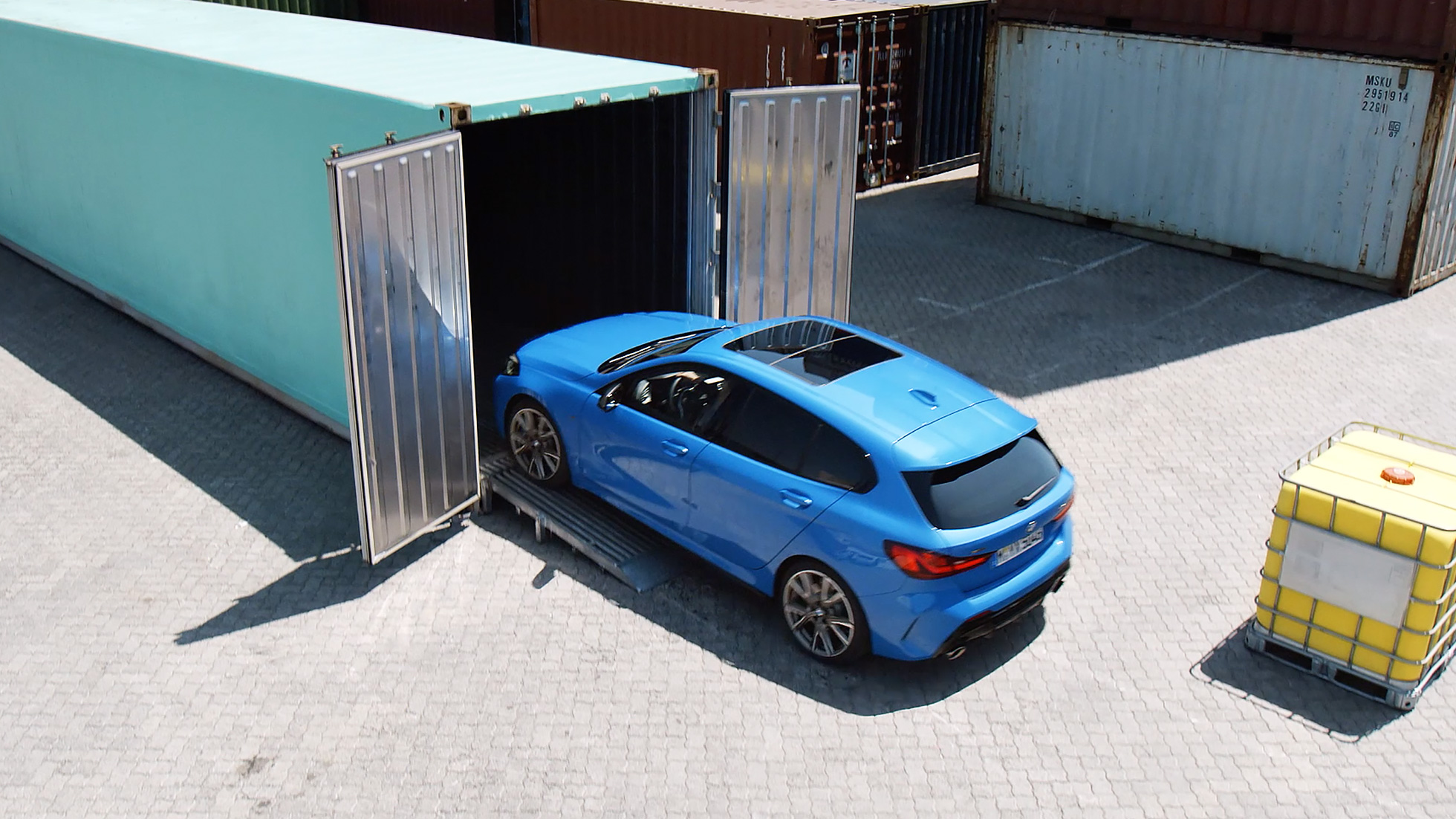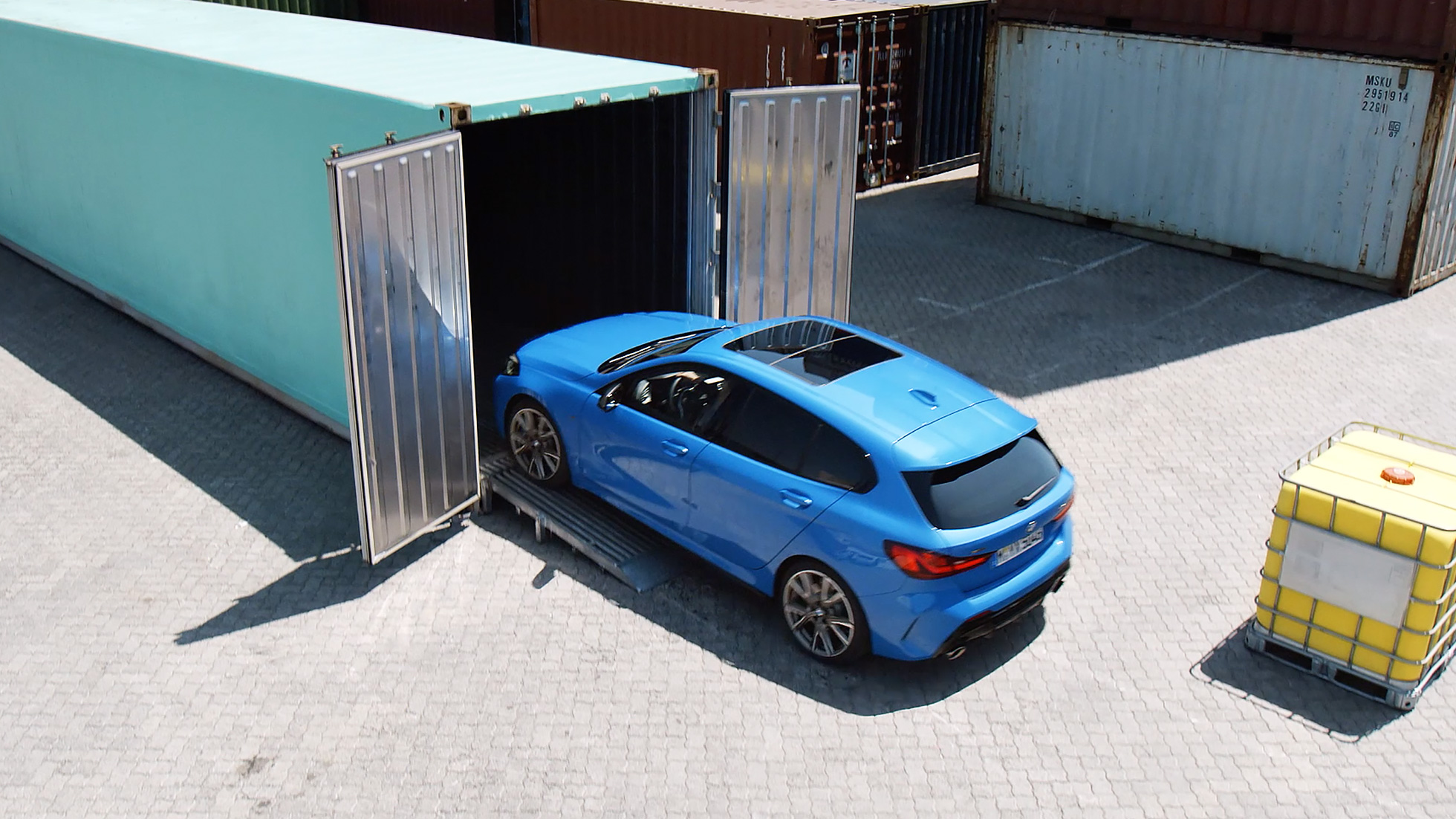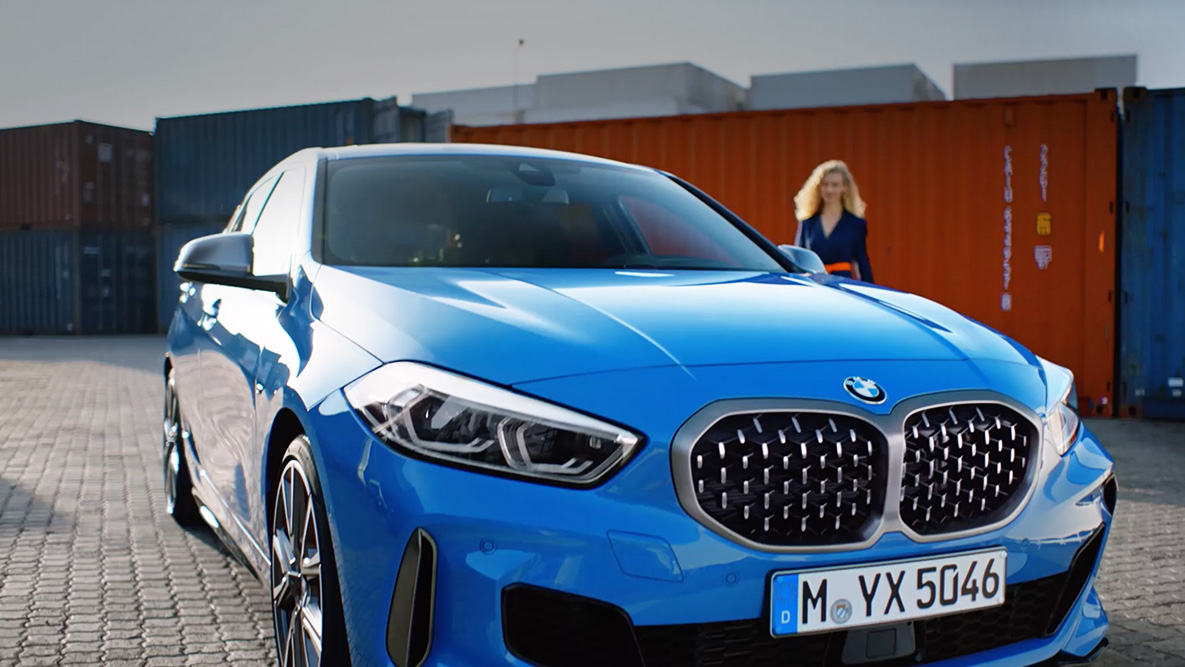 THE CLOSEST THING TO READING YOUR MIND.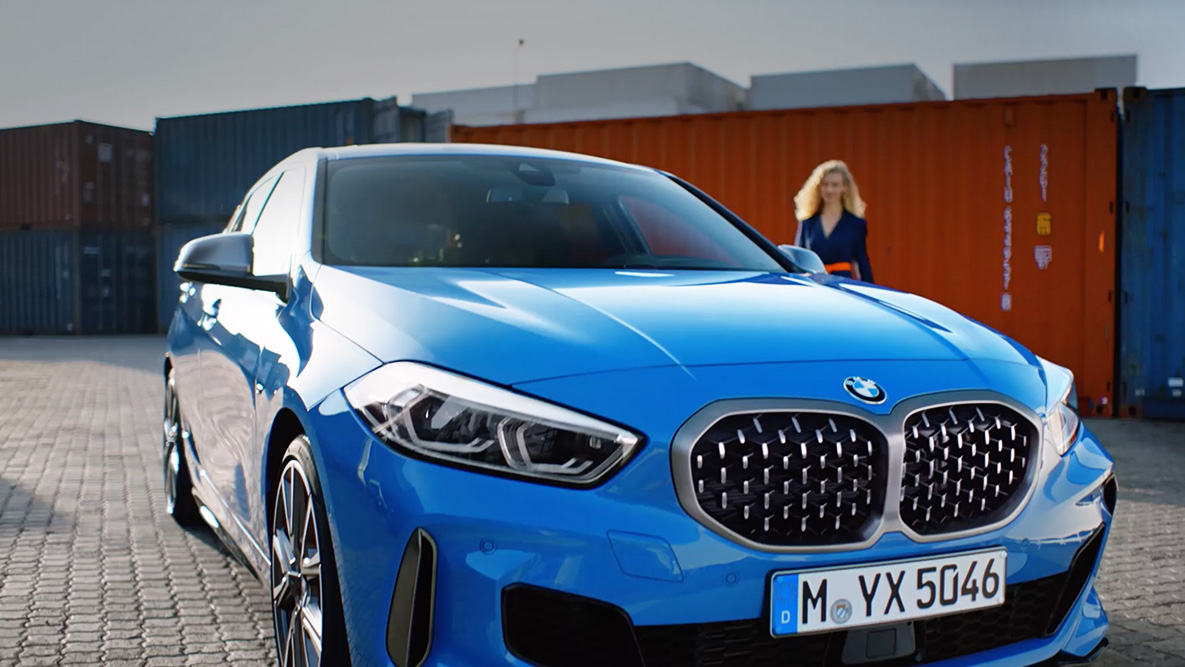 BMW INTELLIGENT PERSONAL ASSISTANT.
Smart assistant on board: the BMW Intelligent Personal Assistant in the BMW 1 Series is at your side while you are on the move, adding extra convenience to your journey. Shortly after you enter, your assistant welcomes you on the Control Display. Activated by the voice command "Hey BMW", the intelligent voice assistant supports you with all your wishes and questions concerning the vehicle and helps you to make even better use of your BMW. It provides information on the car, controls central functions such as light and temperature or helps you to combat fatigue and reduce stress.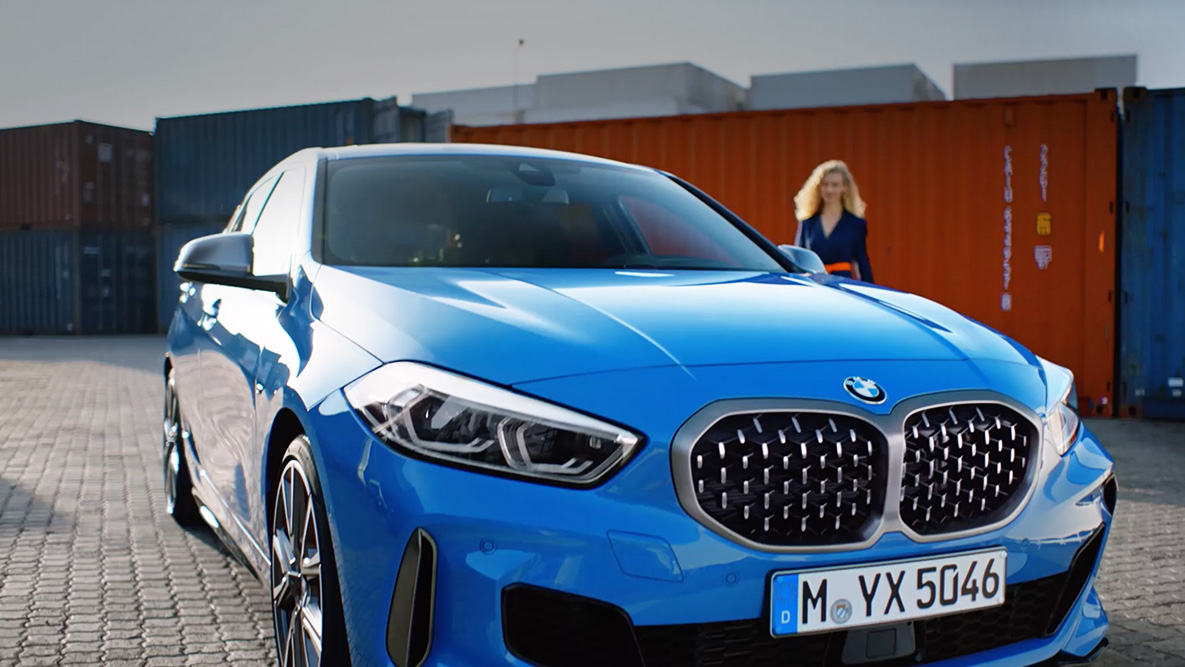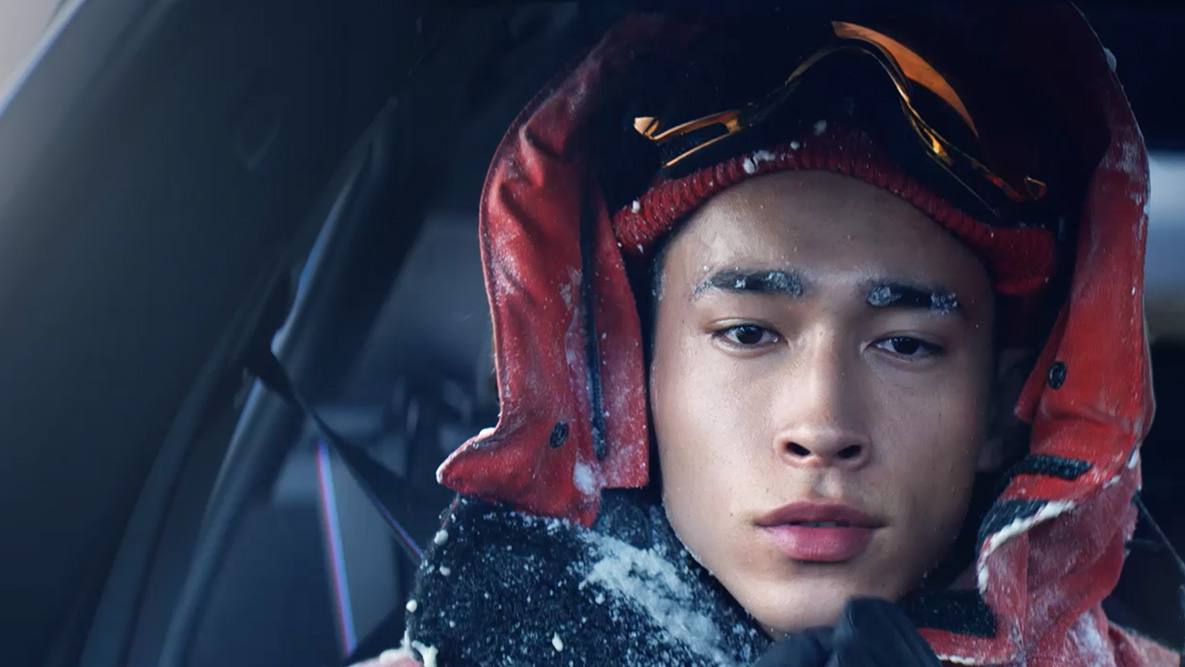 HEY BMW, I'M COLD.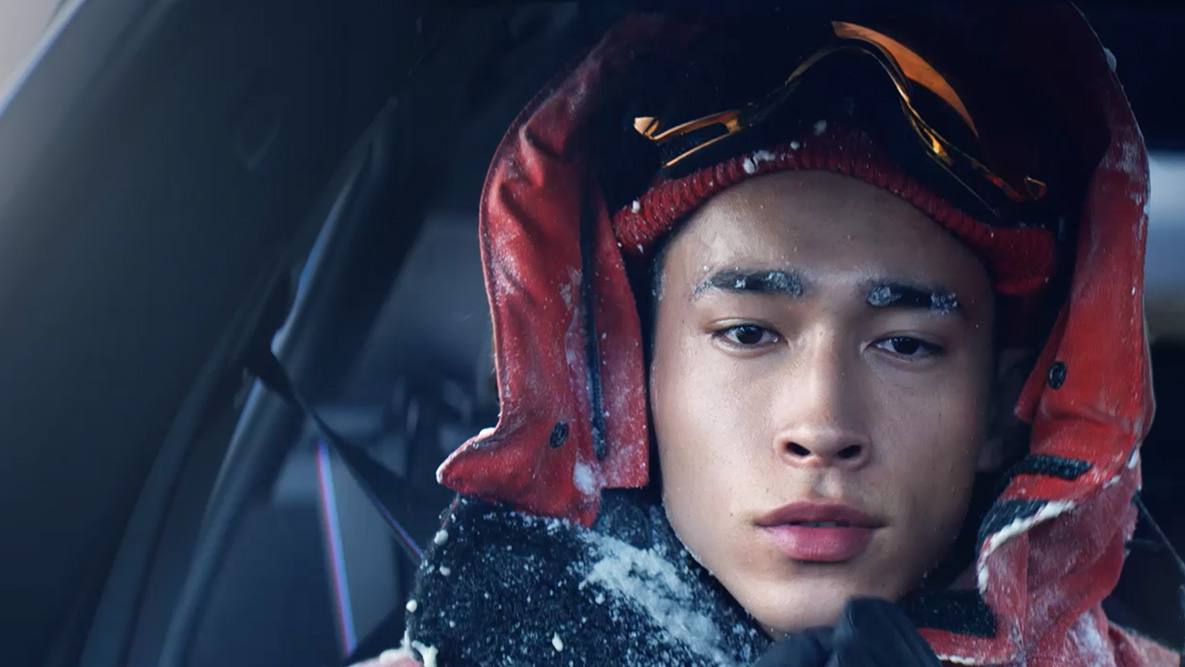 CLIMATE CONTROL VIA VOICE COMMAND.
"Hey BMW, I'm cold" – This short voice command is all it takes for the BMW Intelligent Personal Assistant to instantly raise the temperature in the interior of your BMW 1 Series. Depending on your preferences, you can also ask it to activate the air conditioning, switch the Ambient light to green, set the ventilation to level 2 or perhaps raise the temperature in the footwell.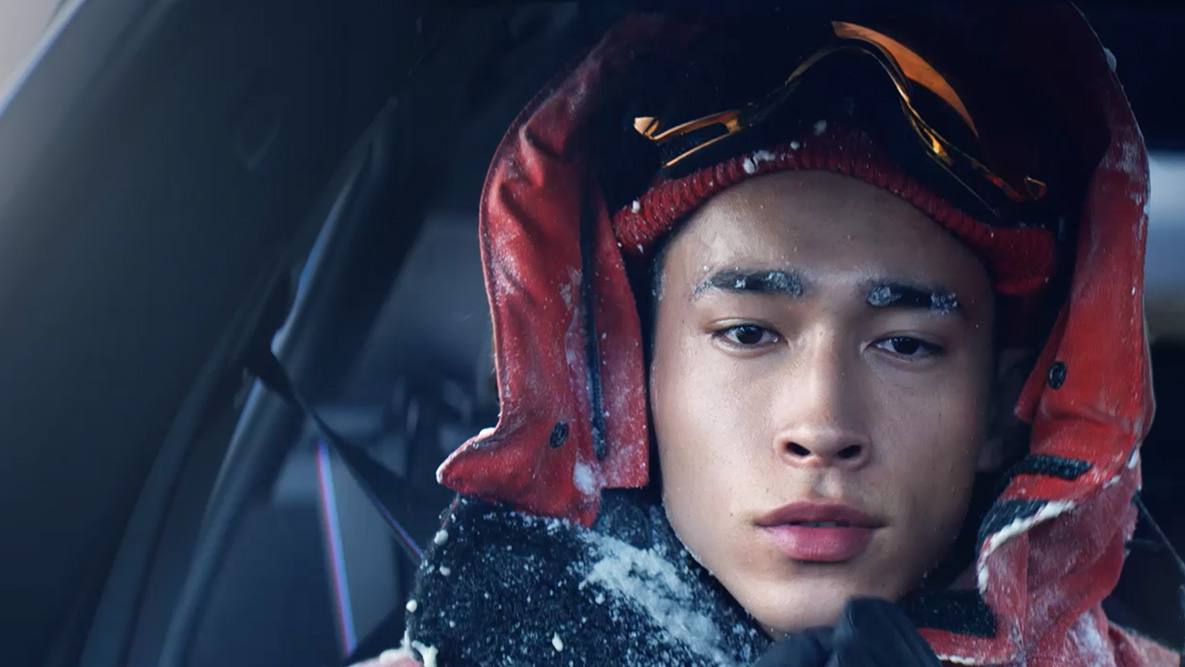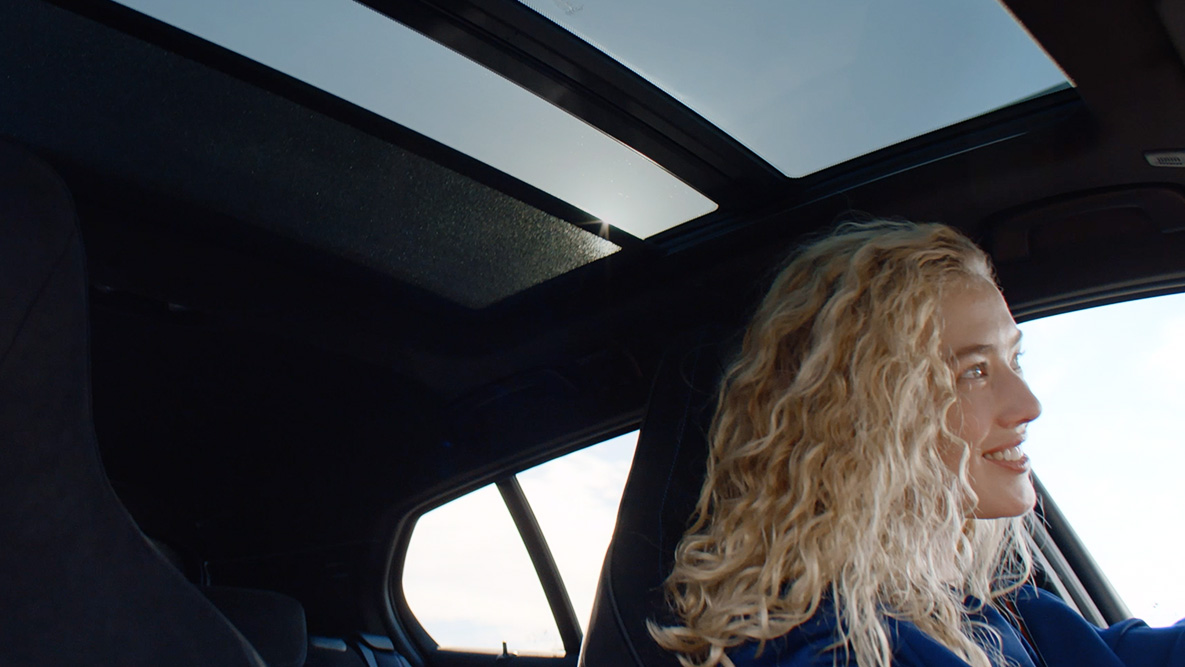 CARING CAR*.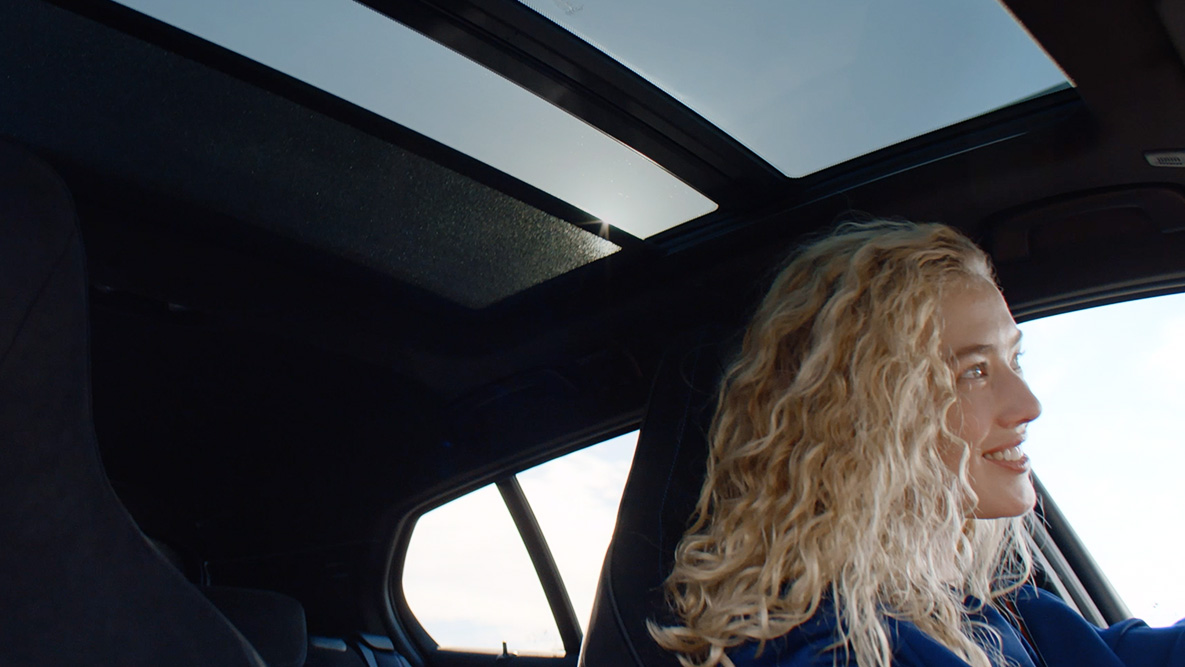 CARING CAR*.
Arrive with fresh energy? Relax when stressed? No problem with Caring Car*. When you say, 'Hey, BMW. I'm tired,' or 'Hey, BMW. I'm feeling stressed,' your BMW Intelligent Personal Assistant will launch the Vitalize or Relax programme. Both stimulate your senses by coordinating the interplay of various interior functions. *As soon as available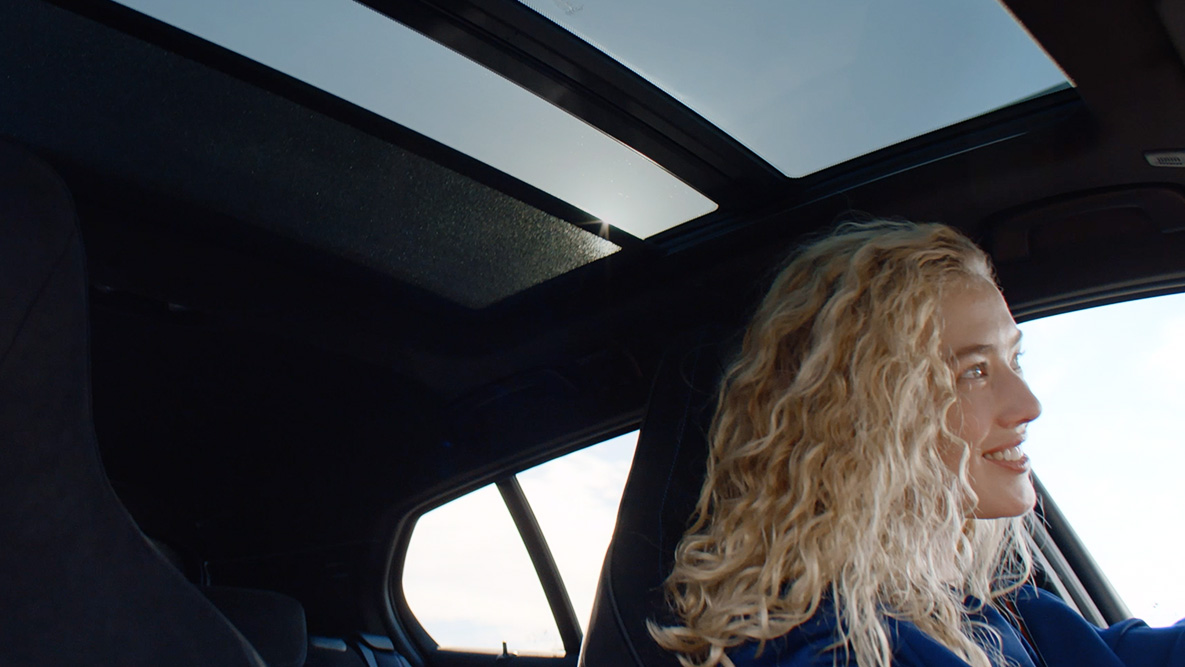 Potpuno novi BMW serije 1 je mlad, gotivan i urban. Kompaktne proporcije, tečna linija krova i upečatljive, dinamične linije obećavaju agilinost i zadovoljstvo vožnje na prvi pogled. Enterijer je moderan i precizno strukturiran. On nudi putnicima više prostora nego ikada pre.

Domagoj Dukec, Šef odsekaf za dizajn, BMW.
SAMOPOUZDAN DO KRAJA.
Sportski dizajn eksterijera i enterijera modela BMW serije 1.
Autoritet koji se smesta prepoznaje: dizajn potpuno novog modela BMW serije 1 ostavlja moćan utisak kako unutra tako i spolja. Počevši od dinamičnog prednjeg dela sa velikom dvostrukom rešetkom i širokim prednjim panelom. Jasno definisane konture pružaju se paralelno sa tečnom linijom krova sve do upadljivog zadnjeg dela. Vrhunski karakter modela BMW serije 1 nastavlja se i u enterijeru. Ovde putnici mogu da uživaju u velikodušnim proporcijama i otvorenoj atmosferi dobrobiti. Kabina impresionira ergonomski optimalizovanim elementima opreme i sistematski primenjenom orijentacijom prema vozaču.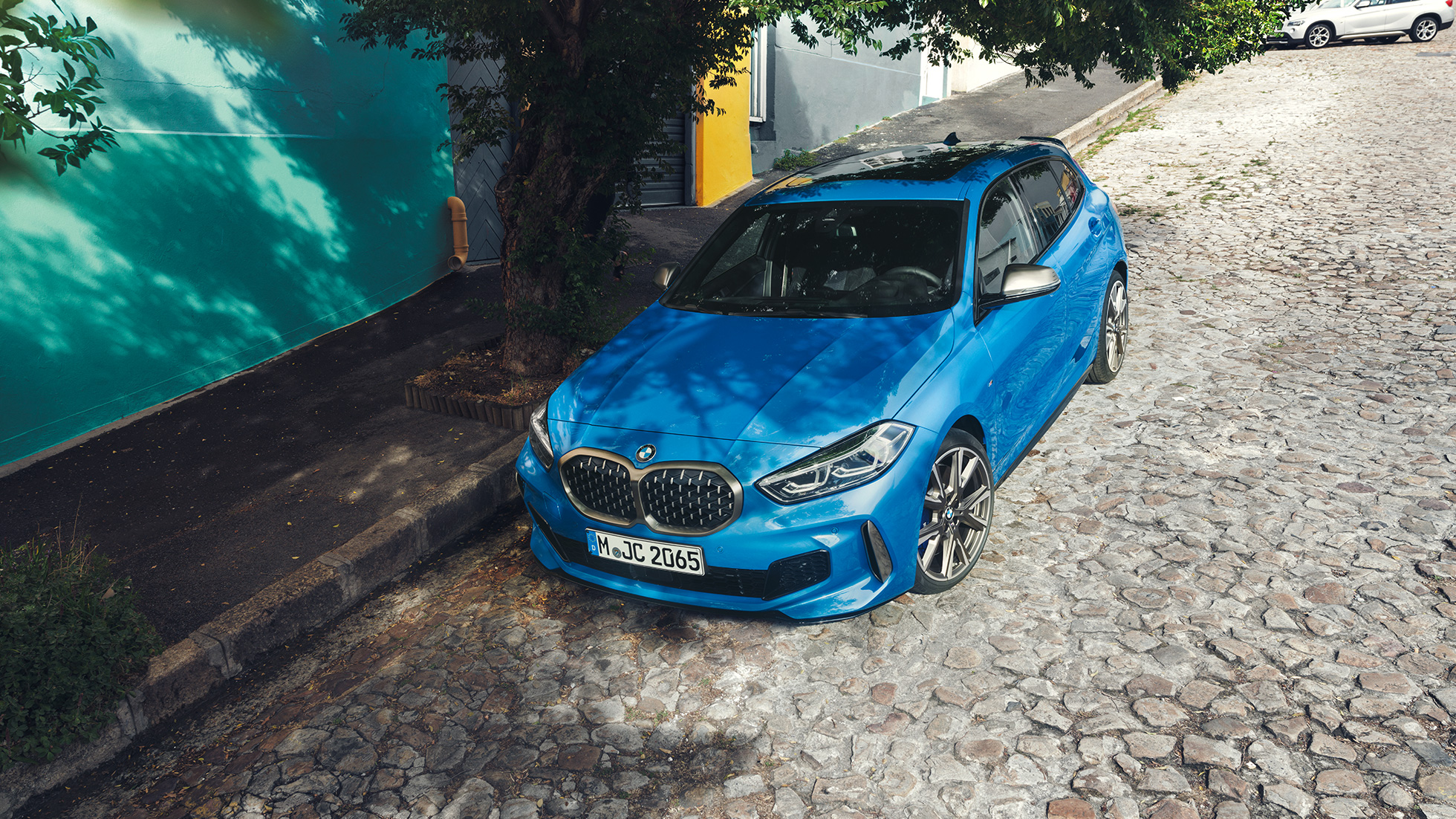 UPEČATLJIVA PREDNJA STRANA.
Upečatljivo oblikovani LED farovi, dvostruka prednja rešetka koja privlači pogled u dizajnu mreže i izražajni prednji panel sa velikim usisnicima za vazduh definišu dinamičnu prednju stranu modela BMW serije 1.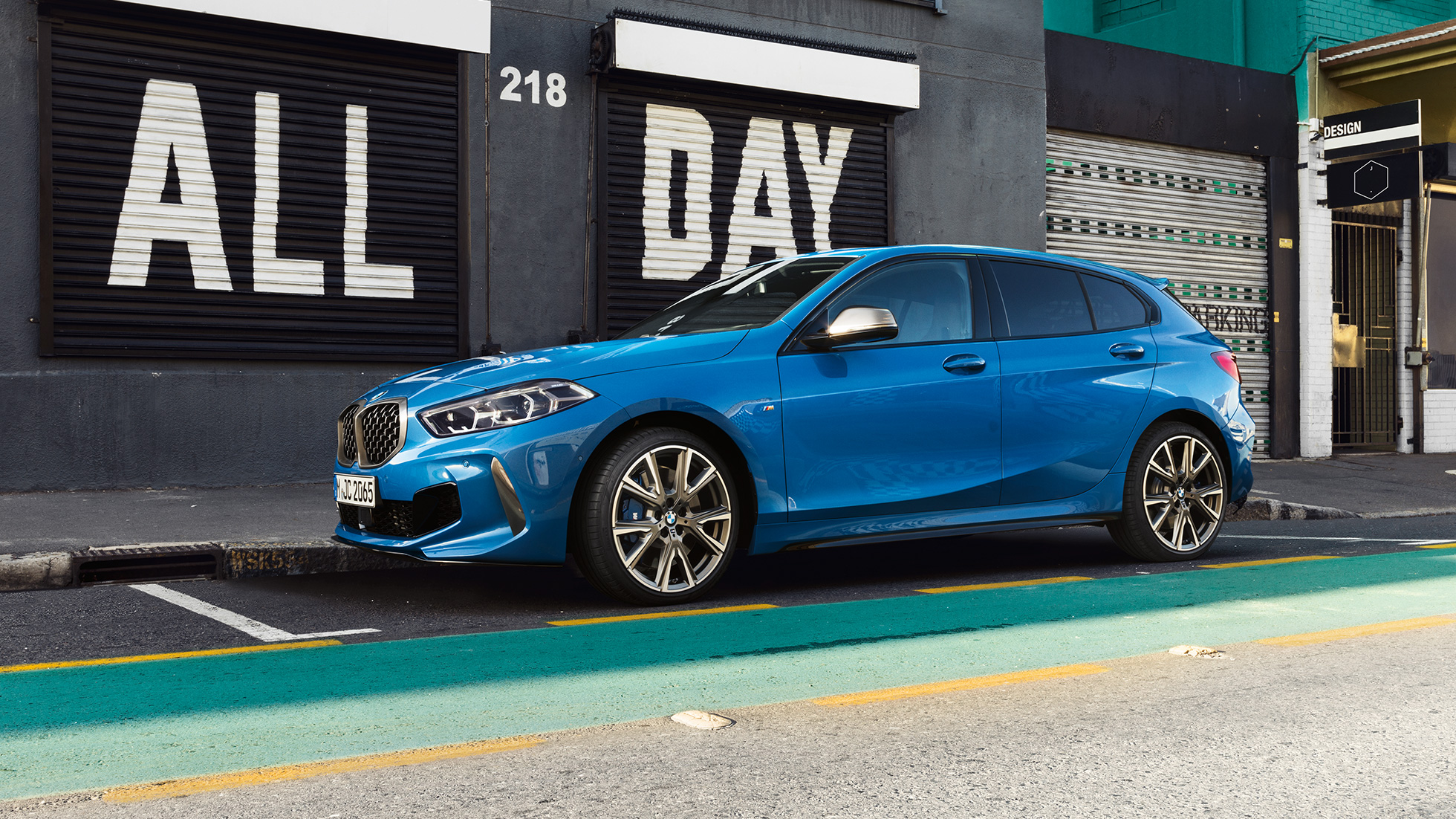 MODERNA SILUETA.
Dugo međuosovinsko rastojanje, tečna linija krova i mišićavi lukovi točkova modela BMW serije 1 svjedoče o njegovom mladalačkom i okretnom karakteru. Prerađen Hofmajsterov C-stub daje još jedan upadljiv akcent.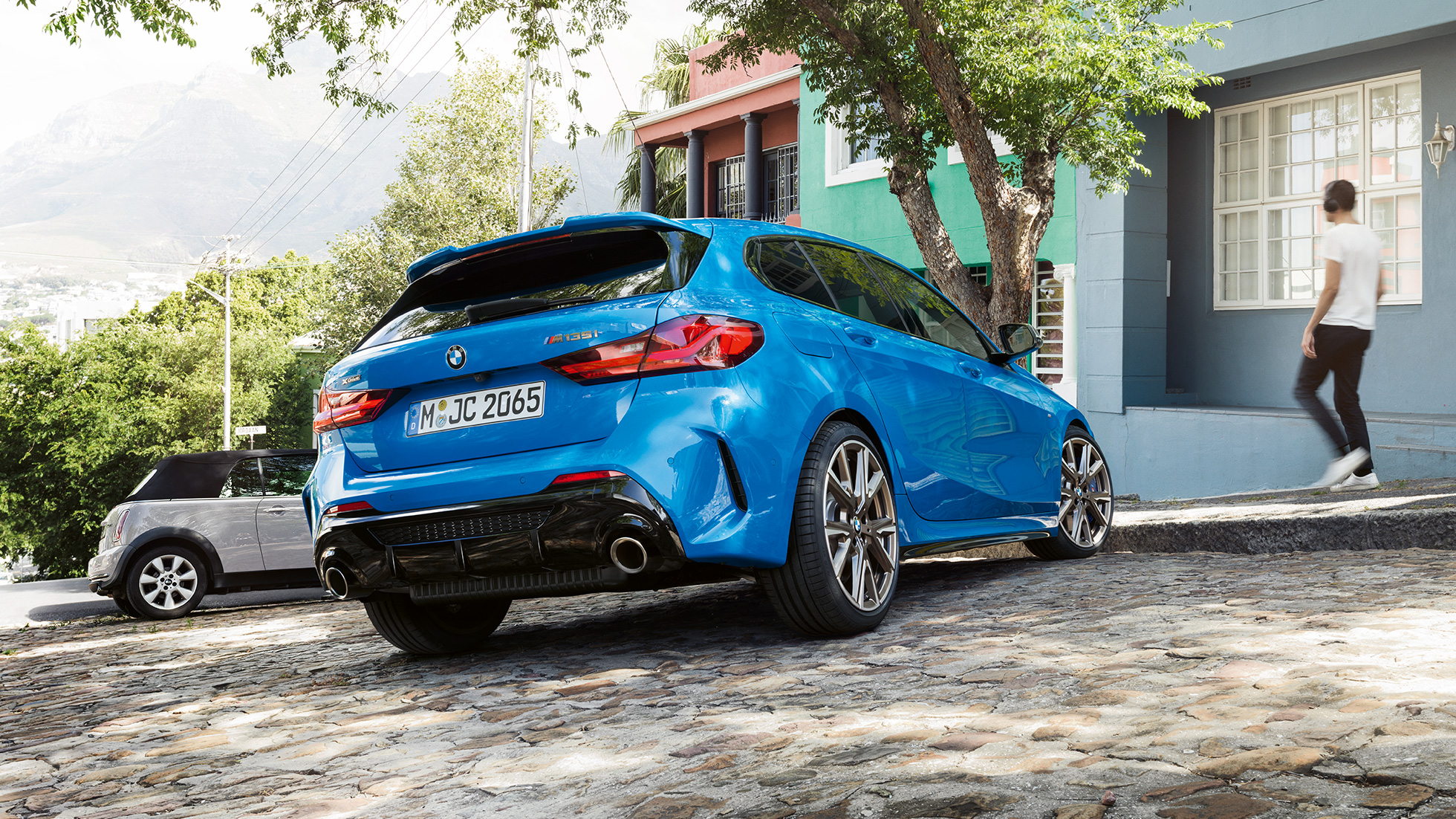 ATLETSKA POZADINA.
U kombinaciji sa istaknutom linijom ramena i upadljivo oblikovanim zadnjim panelom, široki stav modela BMW serije 1 formira autoritativnu i nesumnjivo dinamičnu zadnju stranu.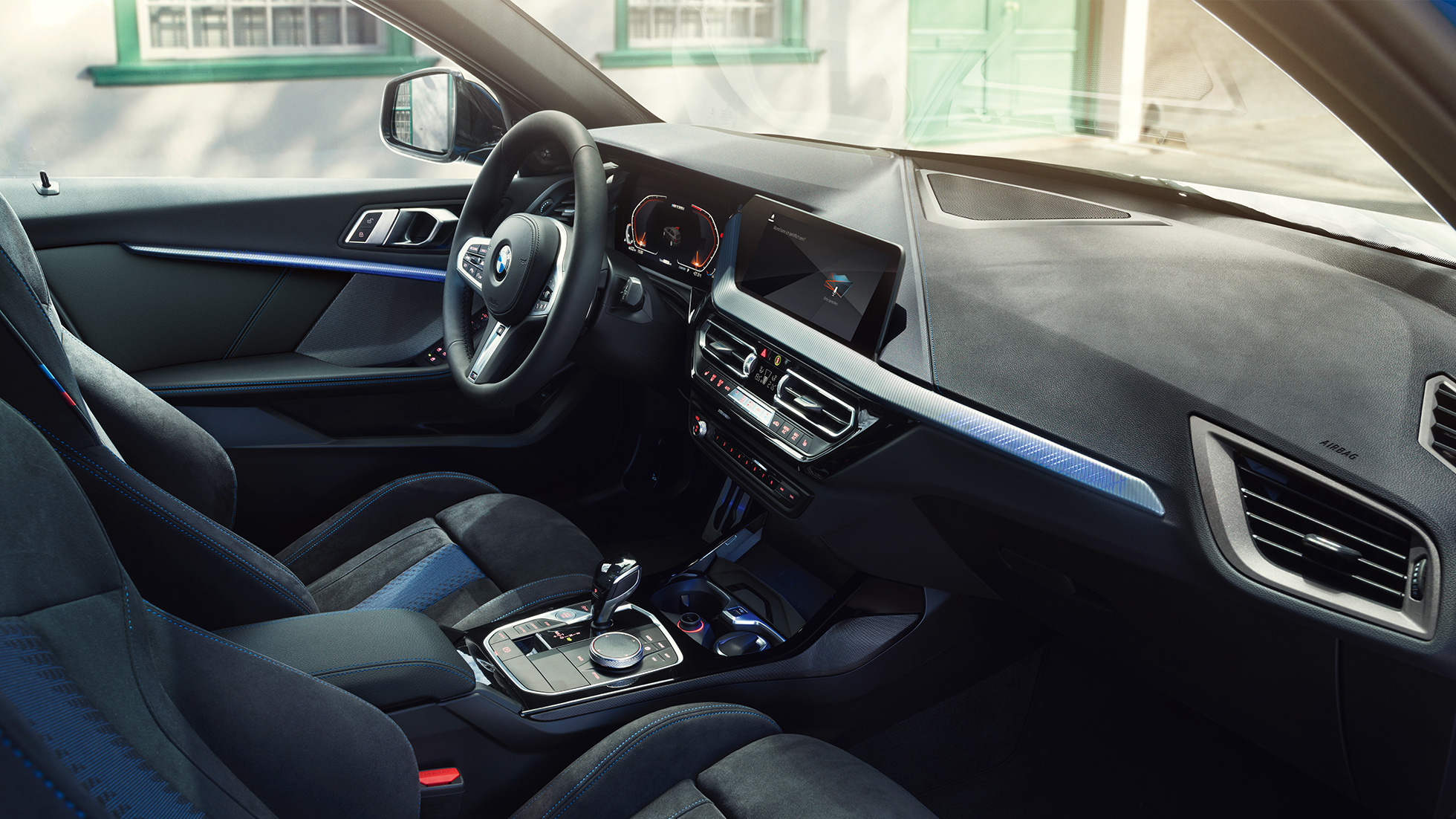 KABINA ORIJENTISANA PREMA VOZAČU.
Atraktivni enterijer modela BMW serije 1 nudi ubjedljivu kombinaciju sportskog i modernog ambijenta i velikodušne prostranosti. Među optičkim pojedinostima su i osvetljeni završni elementi unutrašnje ukrasne lajsne zajedno sa velikom kombinacijom ekrana koji se mogu slobodno programirati iz BMW Live Cockpit Professional.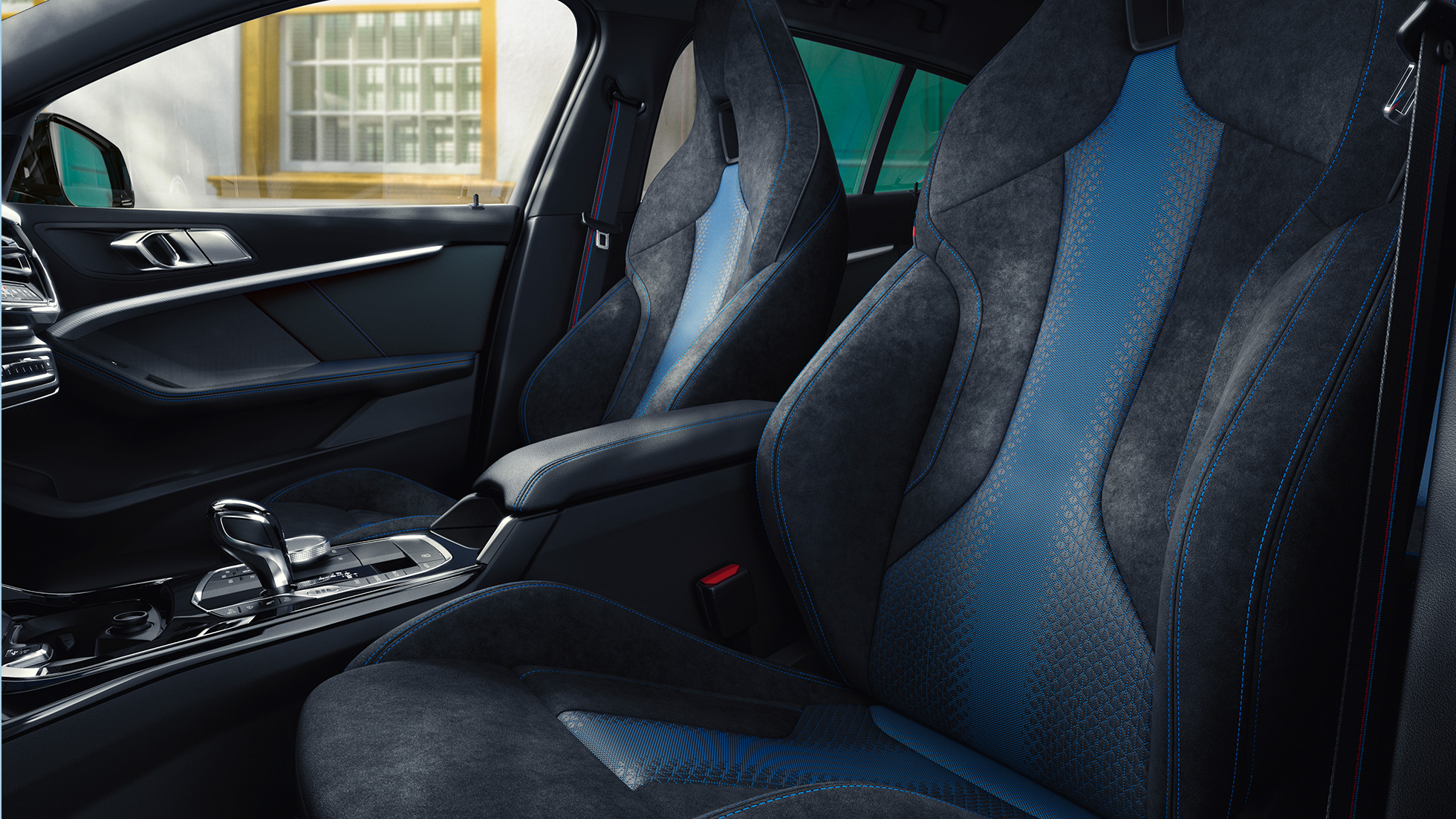 ATLETSKA M SPORT SEDIŠTA.
Ergonomski oblikovana M Sport sjedišta sa integrisanim naslonom za glavu ne samo što izgledaju dobro, već nude i savršeni oslonac i optimalni komfor sjedenja za dinamičnu vožnju.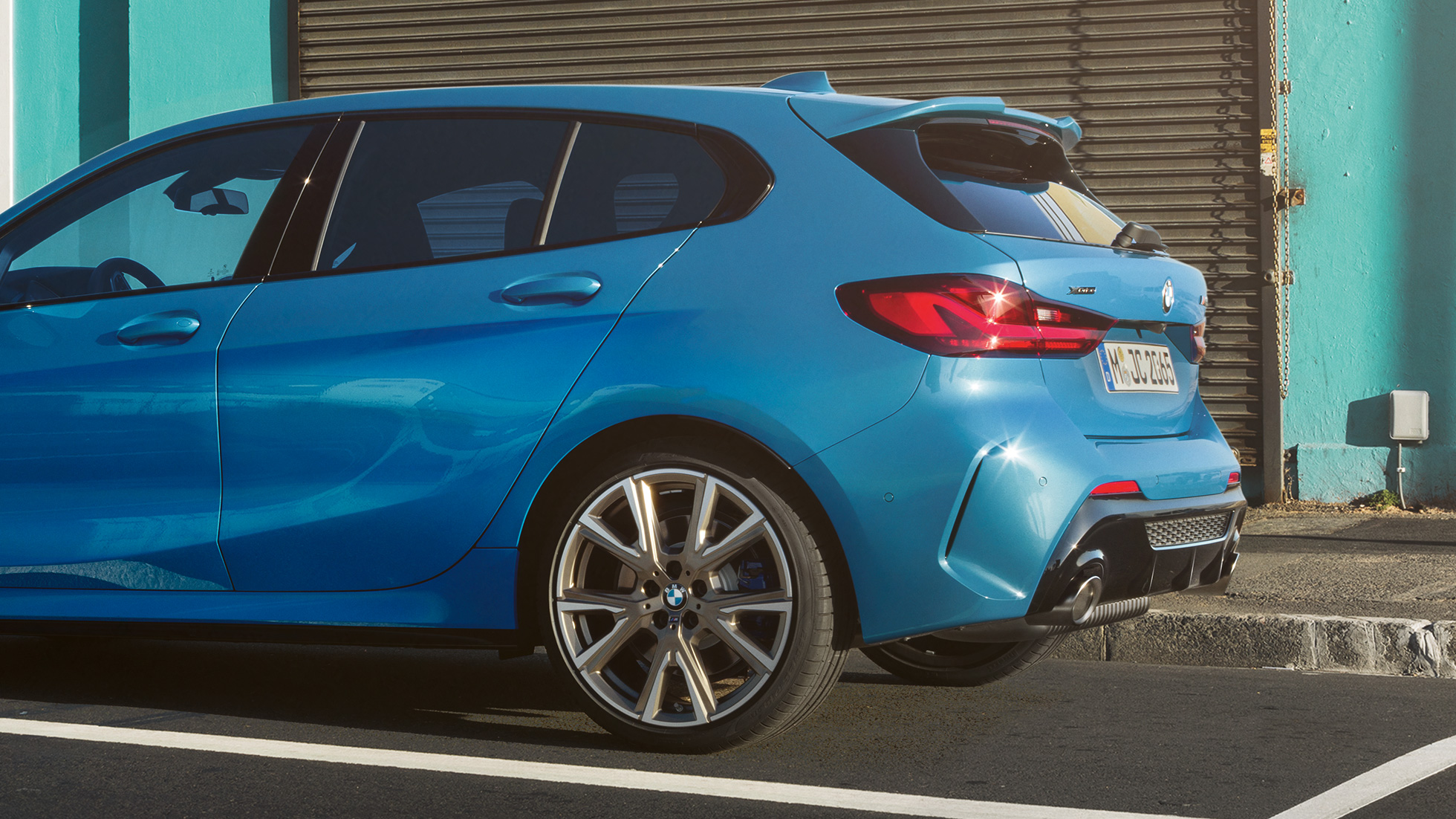 UPEČATLJIVI DETALJ.
Progresivni dizajn modela BMW serije 1 donosi svježe tumačenje Hofmajsterovog C-stuba i vizuelno izdužuje karoseriju – to atletskoj liniji ramena daje dodatni element dizajna sa visokom vrijednošću prepoznavanja.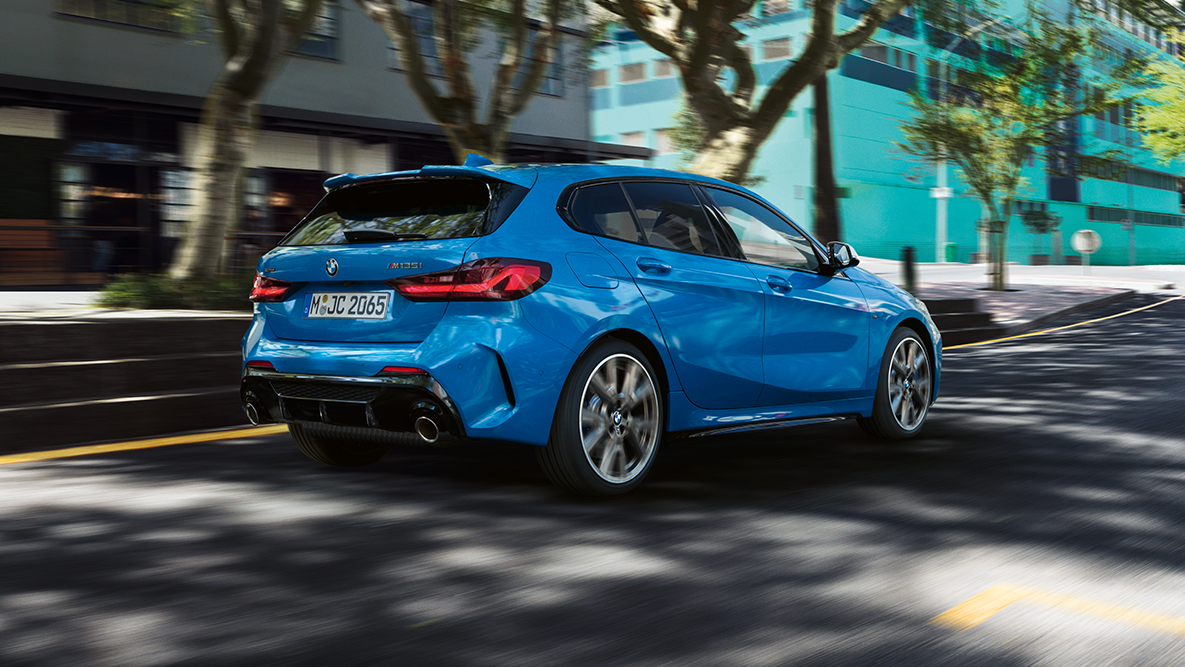 AUTORITATIVAN U SVAKOJ SITUACIJI.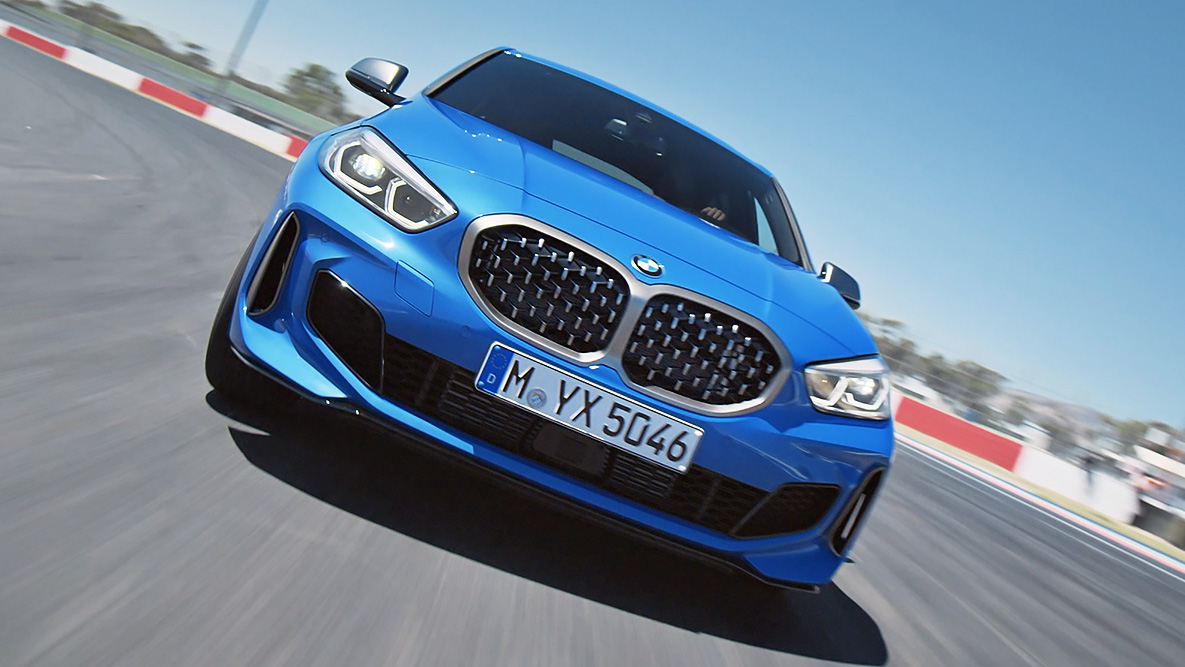 M SPORT OGIBLJENJE.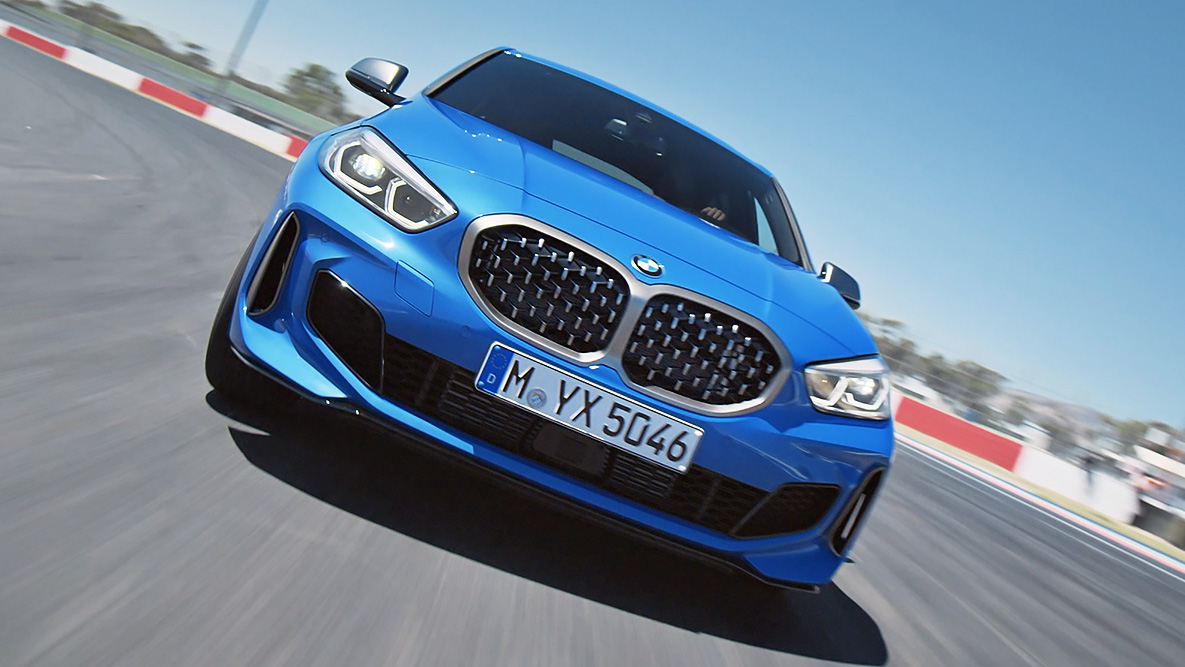 M SPORT OGIBLJENJE.
M Sport ogibljenje spušta vozilo za otprilike deset milimetara. Ono takođe ima kraće opruge ogibljenja i čvršće amortizere, kao i tvrđe stabilizatore. Kombinovani zajedno, za rezultat imaju još direktniji dizajn ogibljenja, koji omogućava upadljivo sportski stil vožnje.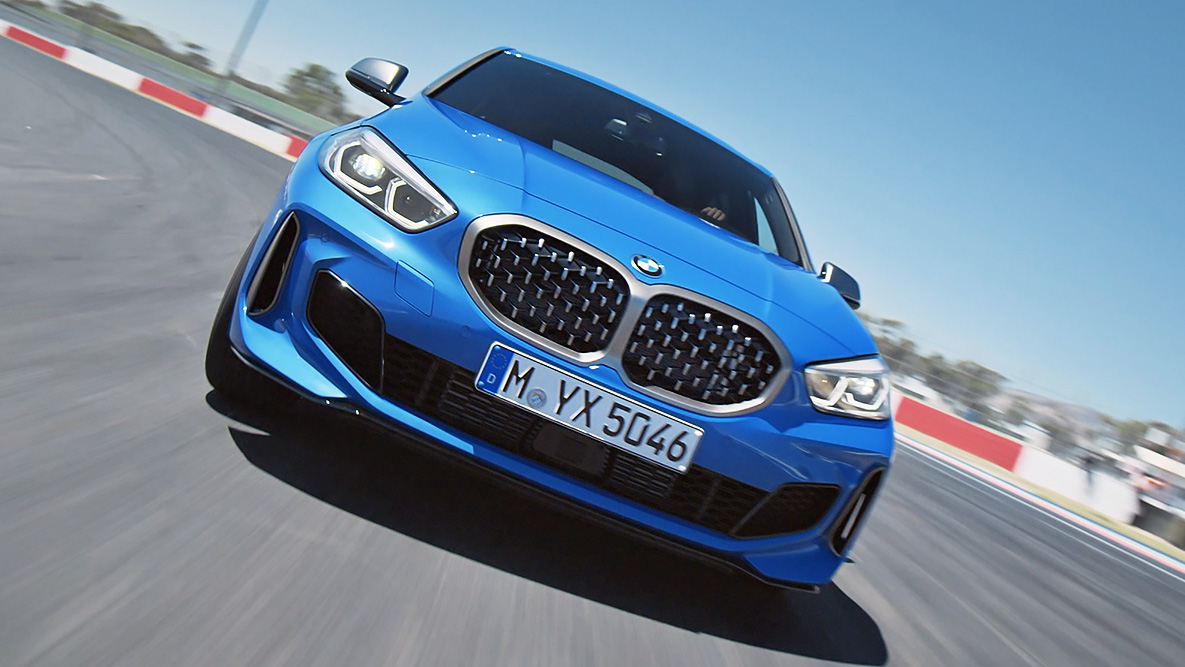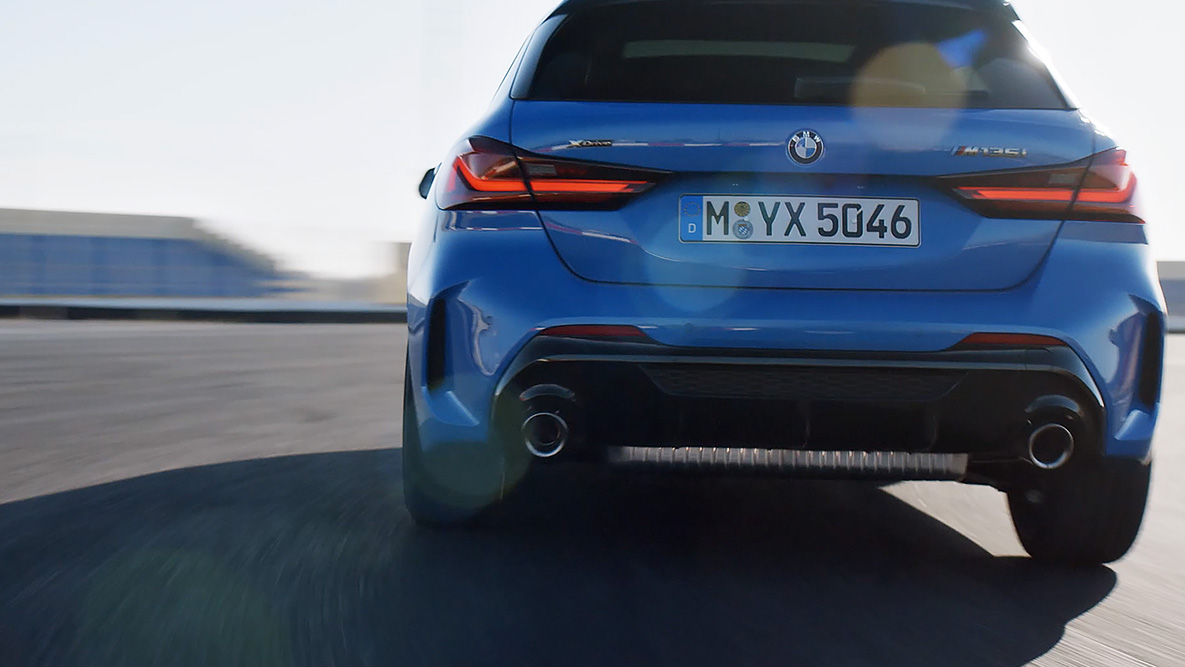 M SPORT VOLAN.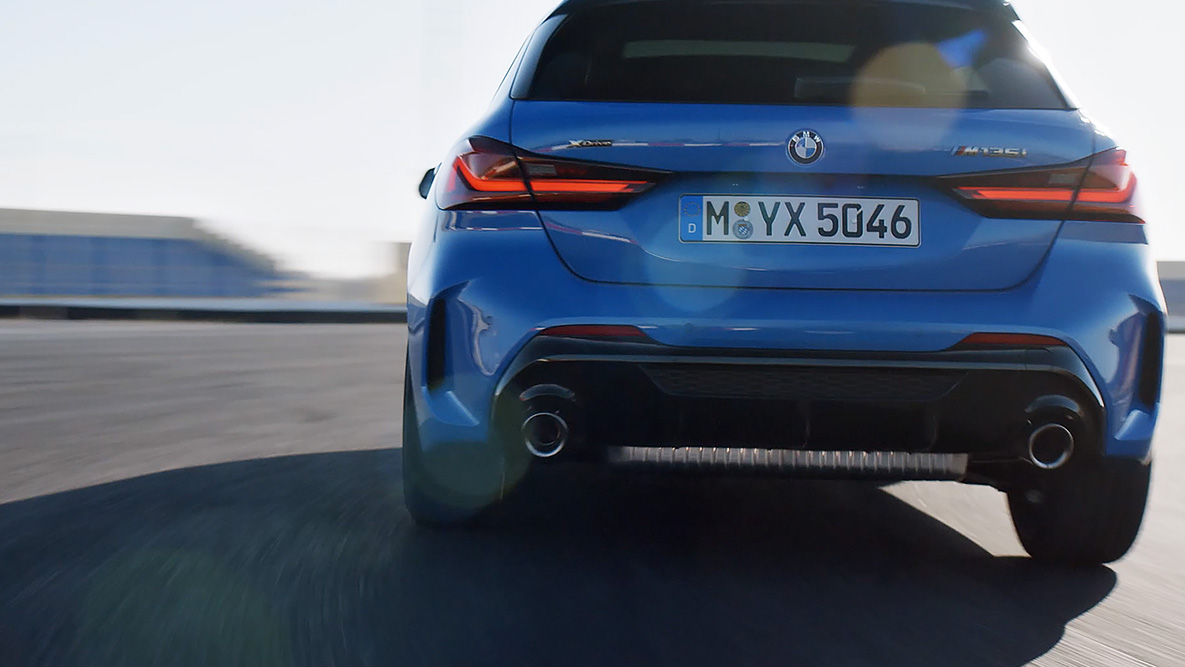 M SPORT VOLAN.
M Sports volan sa sistemom Servotronic donosi direktnu i agilnu reakciju na upravljanje i smanjuje napor pri upravljanju. Vašim vozilom može se upravljati preciznije i ono nudi primetno optimalizovane karakteristike kontrole, posebno tokom dinamične vožnje u oštrim krivinama ili pri iznenadnom zanošenju. M Sports ima funkciju u čitavom uglu volana sa direktnim, linearnim odnosom. Servotronic nudi promenljivu i uvek optimalnu podršku servo-upravljanja.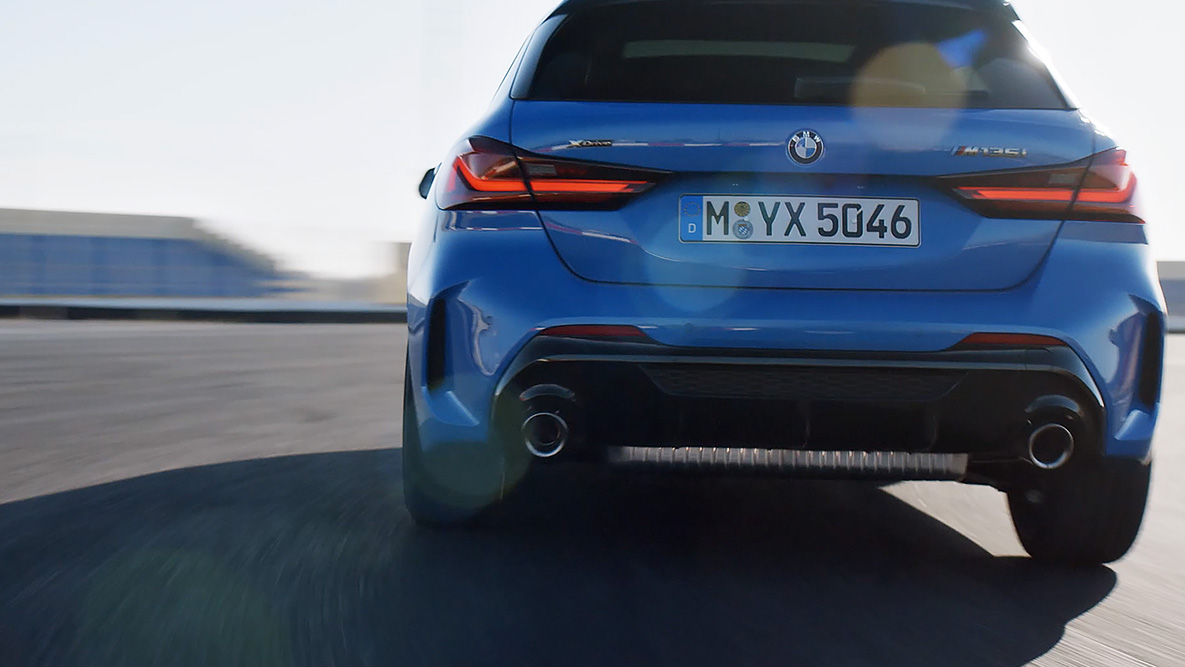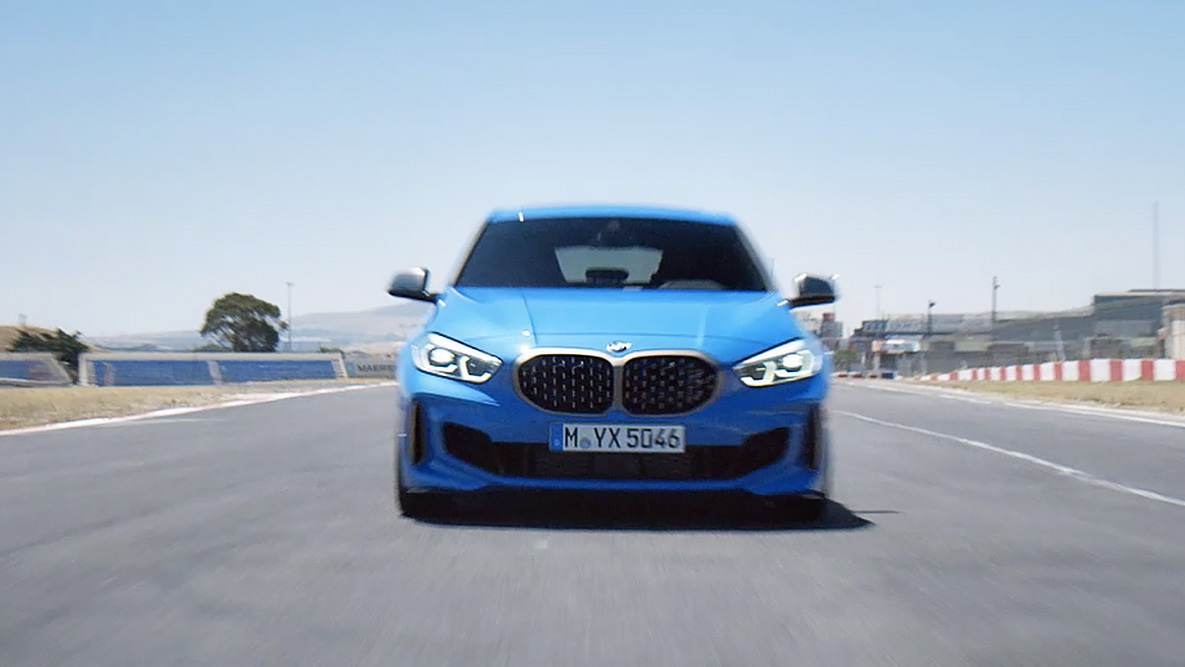 STABILNOST VUČE I VOŽNJE.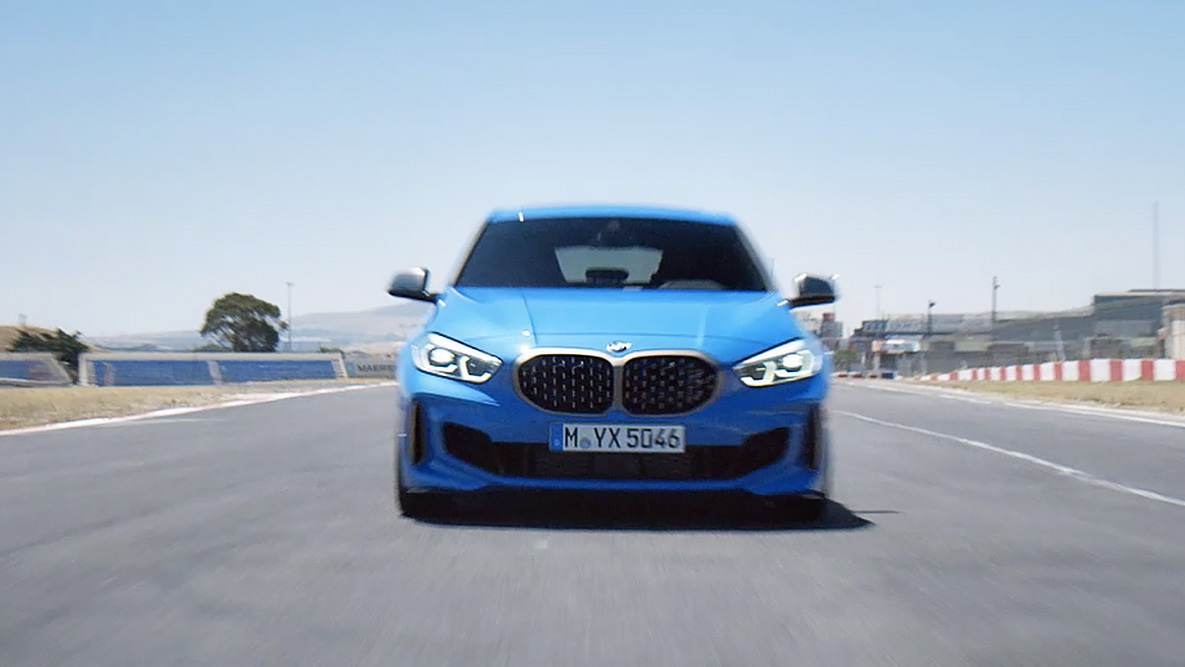 STABILNOST VUČE I VOŽNJE.
Drive train components perfect tuned to one another ensure optimum stability and control in the BMW 1 Series. The intelligent BMW xDrive all-wheel drive system distributes the propulsive force smoothly and variable to the front and rear wheels. The interaction with the mechanical differential of the 8-speed Steptronic Sport transmission results in a significant bonus in traction, driving dynamics and driving safety. ARB technology (actuator contiguous wheel slip limitation) fitted as standard has a further stabilising function. In close coordination with the Dynamic Stability Control, it significantly reduces the power understeer usually experienced with front-wheel-drive vehicles.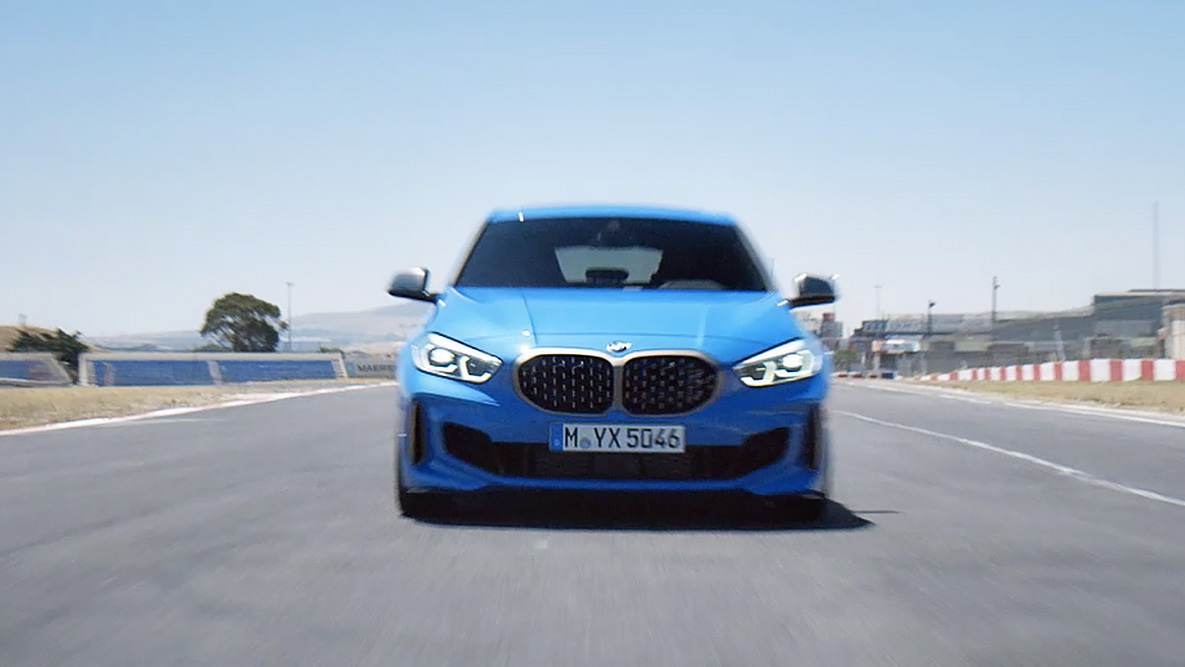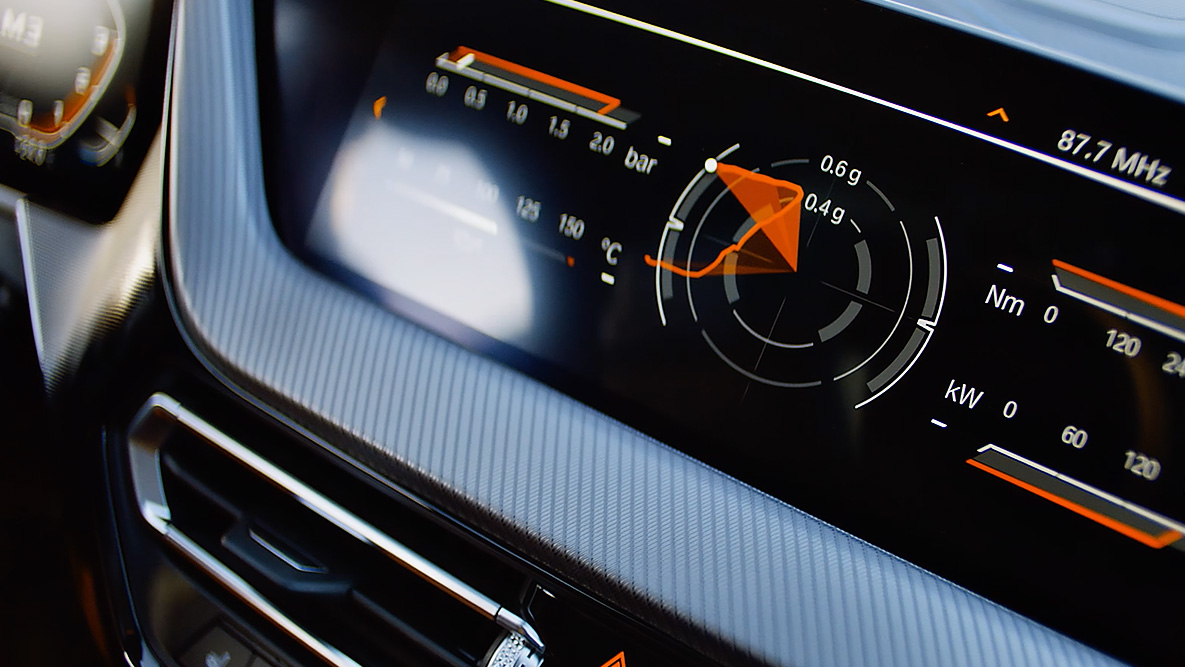 8-BRZINSKI STEPTRONIC SPORT MENJAČ.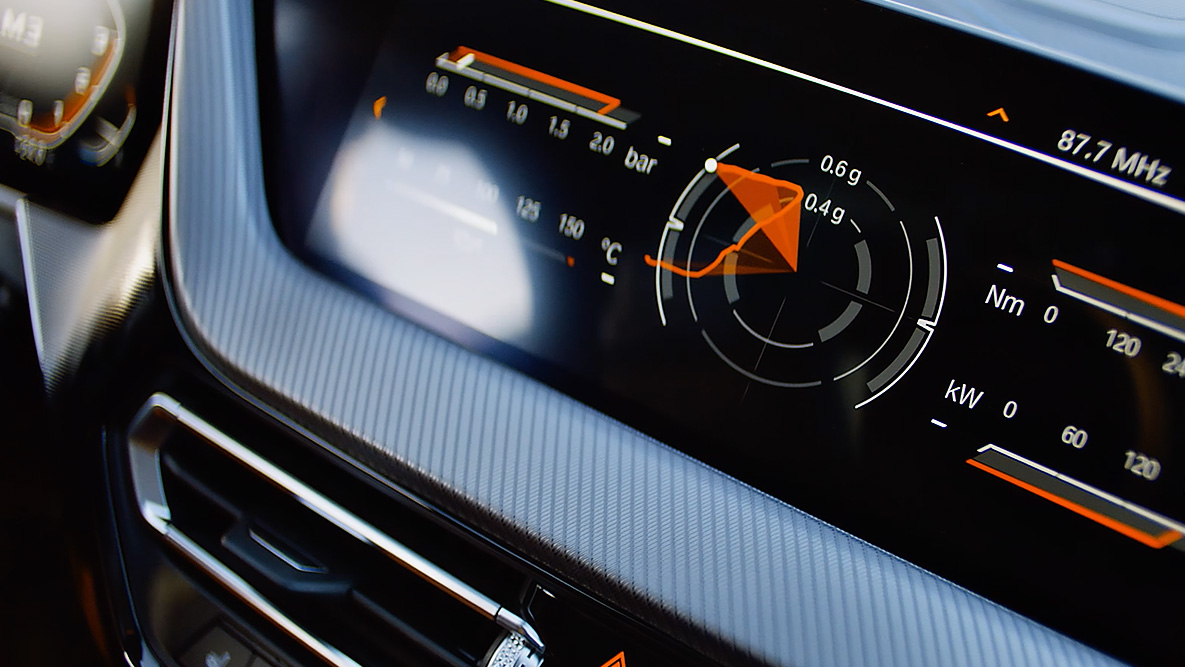 8-BRZINSKI STEPTRONIC SPORT MENJAČ.
Bilo da se brzine menjaju ručno ili se kontrolišu automatski, 8-brzinski Steptronic Sport menjač u modelu BMW serije 1 dopušta brze i sportske promene stepena prenosa sa trajno visokom efikasnošću. Pr veoma dinamičnoj vožnji u višem rasponu broja obrtaja, vozač ima podršku novorazvijenih lampica menjača na instrument tabli ili u sistemu Head-Up Display. Ako je aktiviran automatski mod, izbor brzina i tačke promene prilagođavaju se individualnom stilu vožnje. SPORT mod je sistematski dizajniran za performanse i moćno ubrzanje, dok se motor uvek održava u visokom rasponu broja obrtaja gde je dostupna velika izlazna snaga.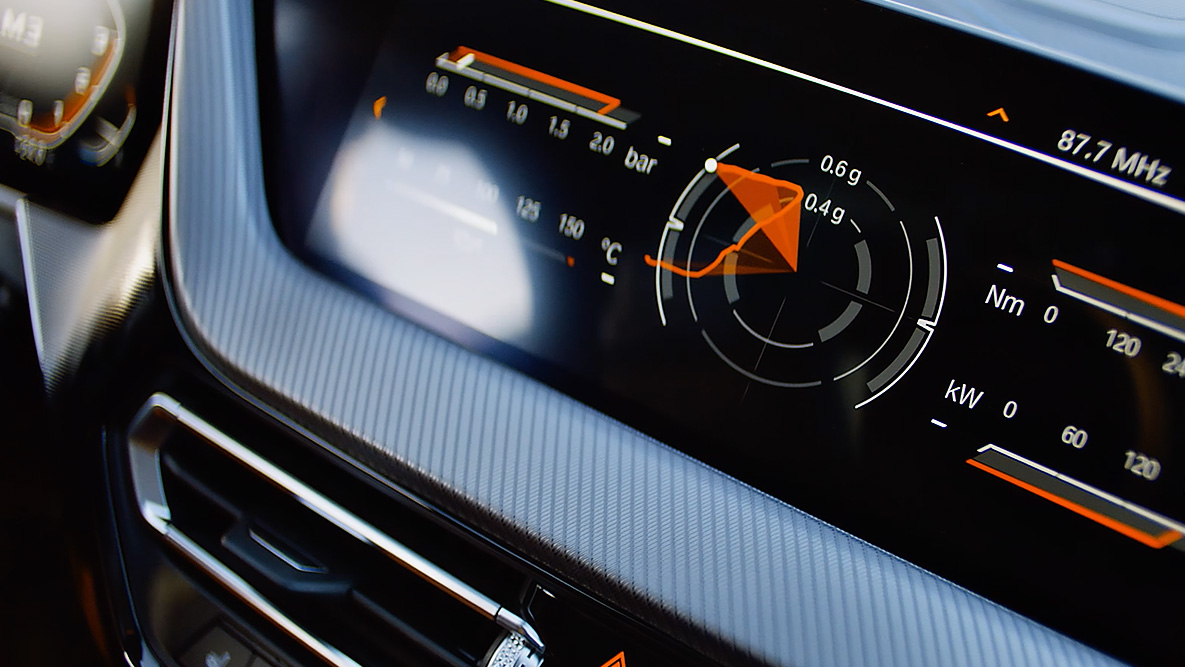 ​
Potrošnja goriva i emisije CO2 modela BMW serije 1.
BMW M135i xDrive:
Potrošnja goriva u l/100 km (kombinovana): 7,1–6,8
Emisije CO2 u g/km (kombinovane): 162–155

Na slikama se vidi opcionalna oprema, ekrani i prikazi zavise od opcija opreme.

Informacije o potrošnji goriva, emisijama CO2 i potrošnji energije utvrđene su u skladu sa propisanom procedurom mjerenja VO (EU) 715/2007 u verziji primjenjivoj u vrijeme tipskog odobrenja. Vrijednosti se odnose na vozilo sa osnovnom konfiguracijom u Nemačkoj, a prikazani raspon uzima u obzir opcionalnu opremu i različite veličine točkova i guma dostupnih za odabrani model.

Više adresi informacija o zvaničnoj potrošnji goriva i zvaničnim specifičnim emisijama CO2 za nove putničke automobile može se naći u "Smjernicama za potrošnju goriva i emisije CO2 za nova putnička vozila", koje su dostupne besplatno na svim prodajnim mjestima i od DAT Deutsche Automobil Treuhand GmbH, Hellmuth-Hirth-Str. 1, 73760 Ostfildern, Germany te na adresi https://www.dat.de/co2

Vrijednosti su već zasnovane na novim WLTP propisima i prevedene natrag u vrijednosti ekvivalentne sa NEDC da bi se obezbijedilo poređenje između vozila. Za poreze na vozila i druge dažbine zasnovane na (makar između ostalog) emisijama CO2, vrednosti CO2 mogu se razlikovati od onih koje su ovdje navedene.