NAJVAŽNIJE O NOVOJ BMW SERIJI 5 SEDAN.
Dizajn, funkcionalnost i sistemi asistencije u vožnji BMW Serije 5 Sedan.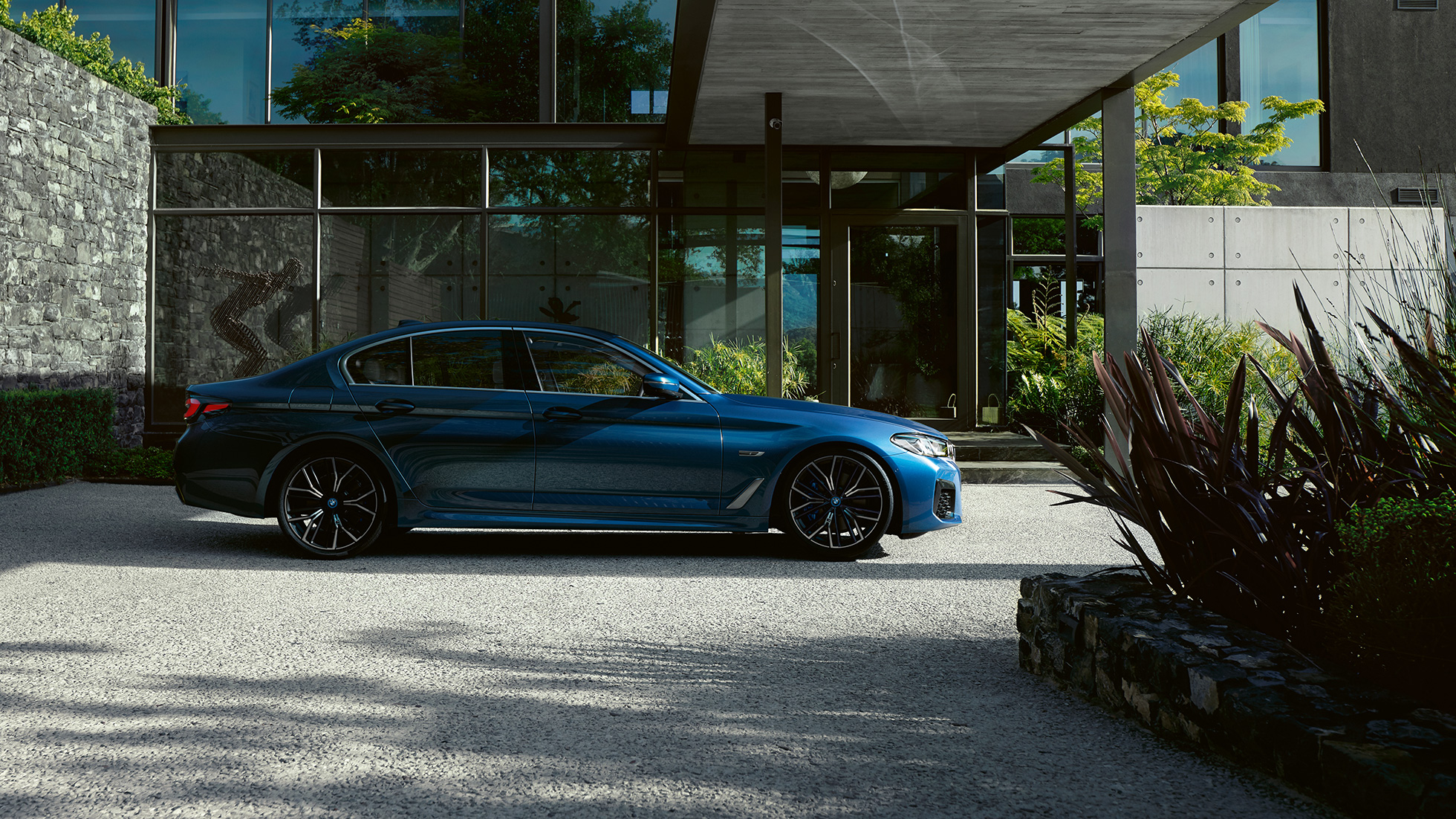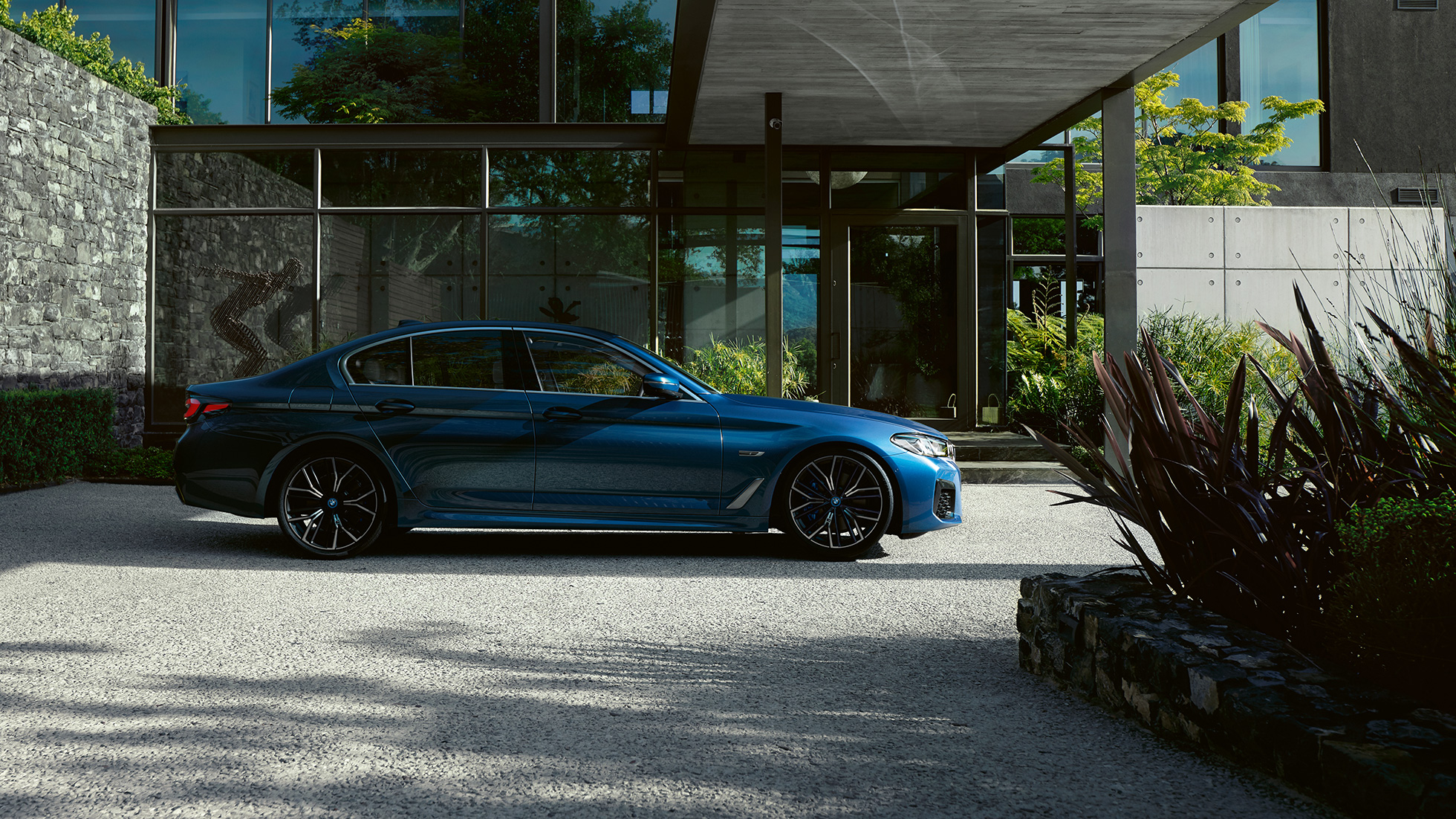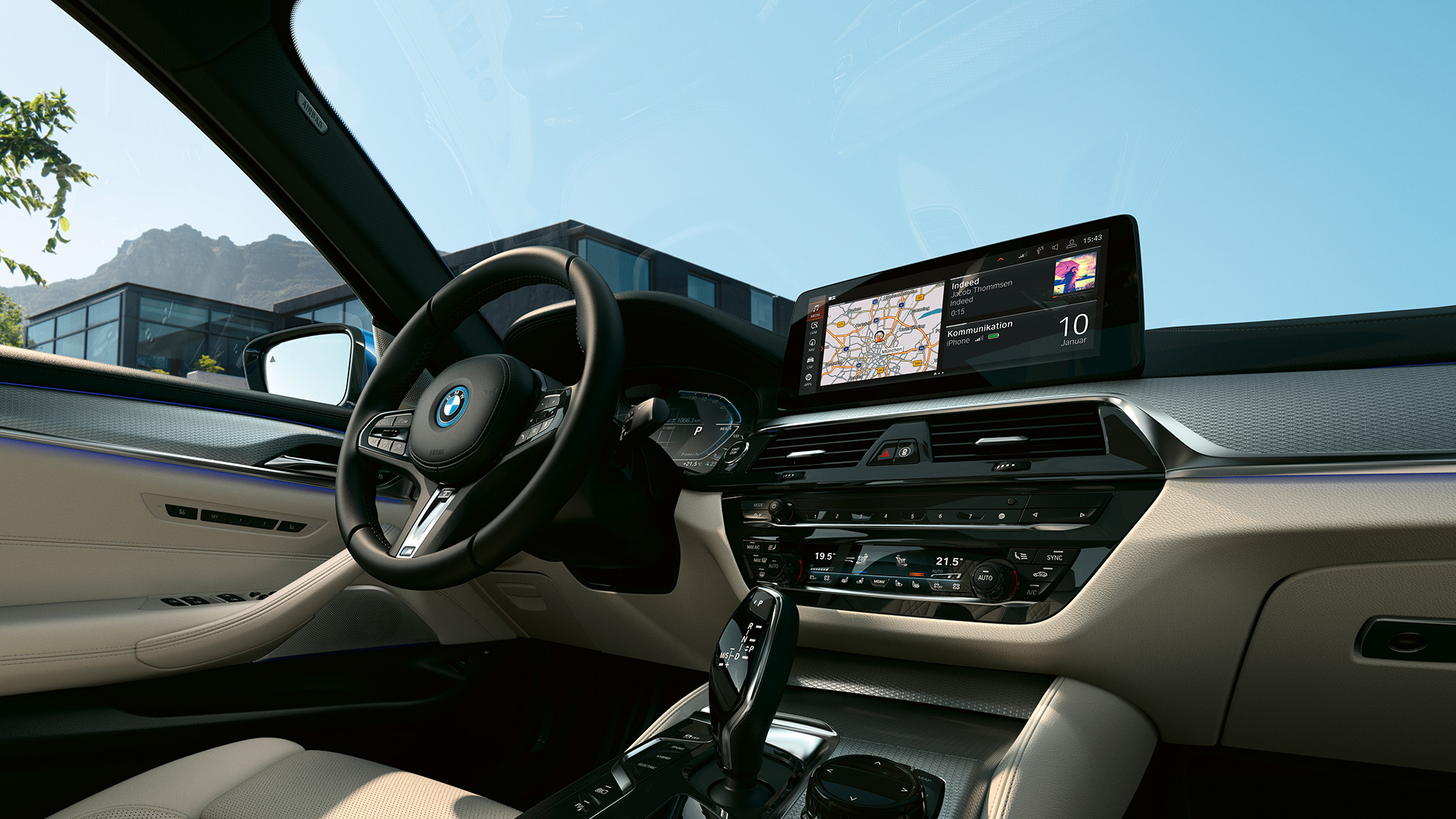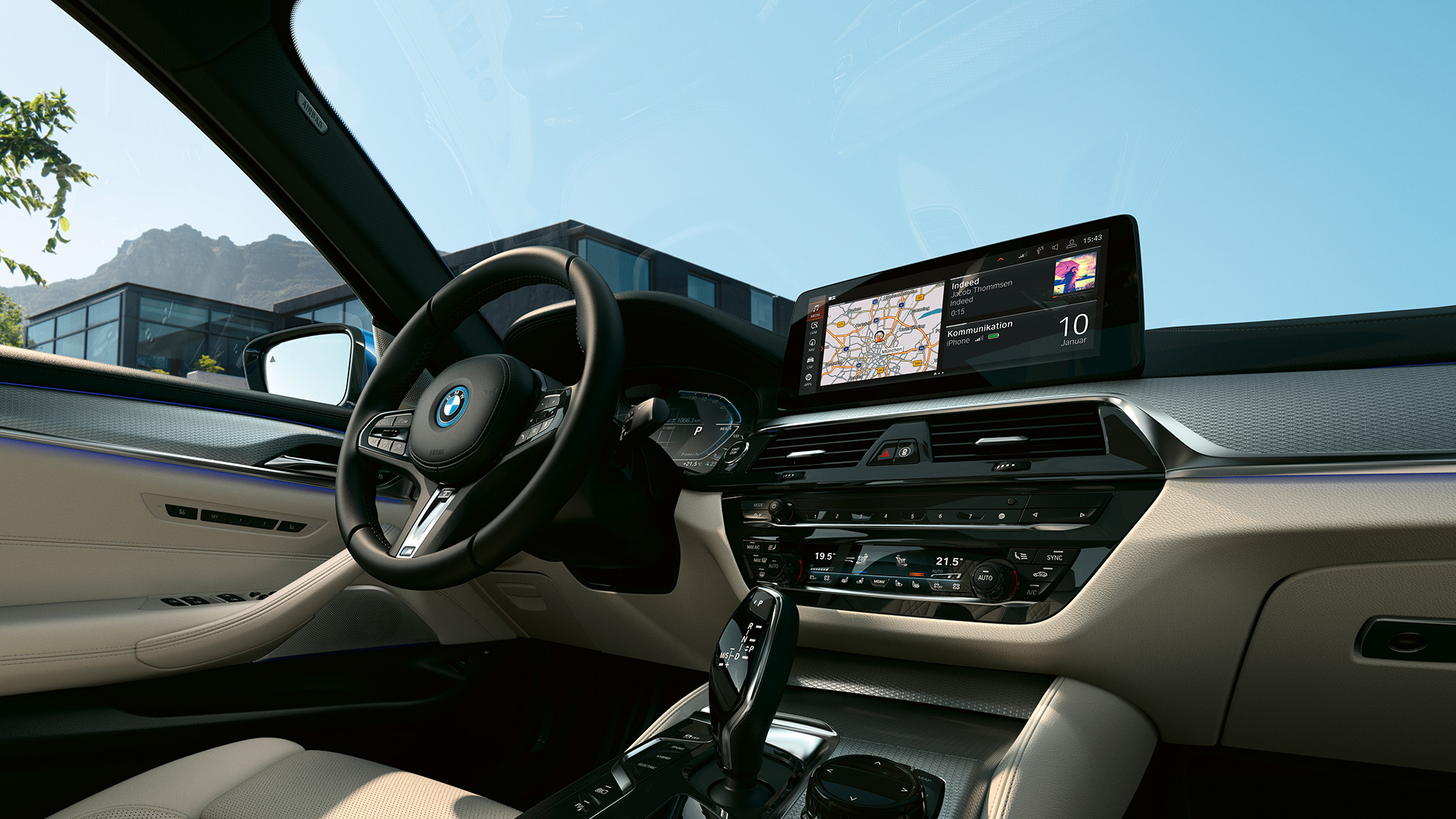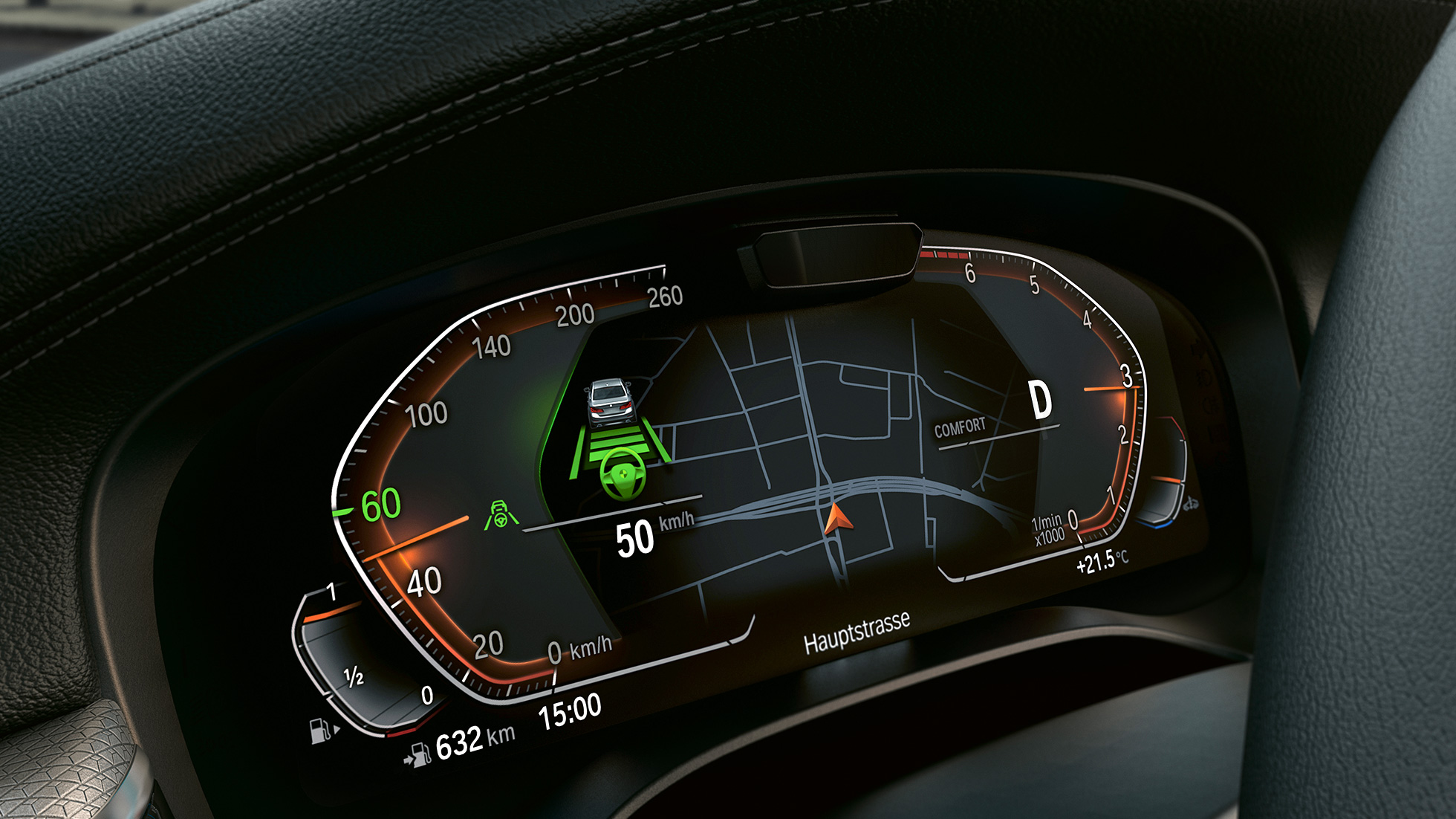 DIGITALIZACIJA I ASISTENCIJA VOZAČU.
Podržan inovacijama u asistenciji vožnje, zabave i posla.
Sistemi asistencije vožnje u okviru paketa Driving Assistant Professional garantuju maksimalnu bezbednost i prvoklasni komfor, dok BMW Live Cockpit Professional obezbeđuje jasnu i jednostavnu upotrebu. Korisne funkcije kao što je integracija pametnih telefona ostvaruje vezu između mobilnog telefona i vozila.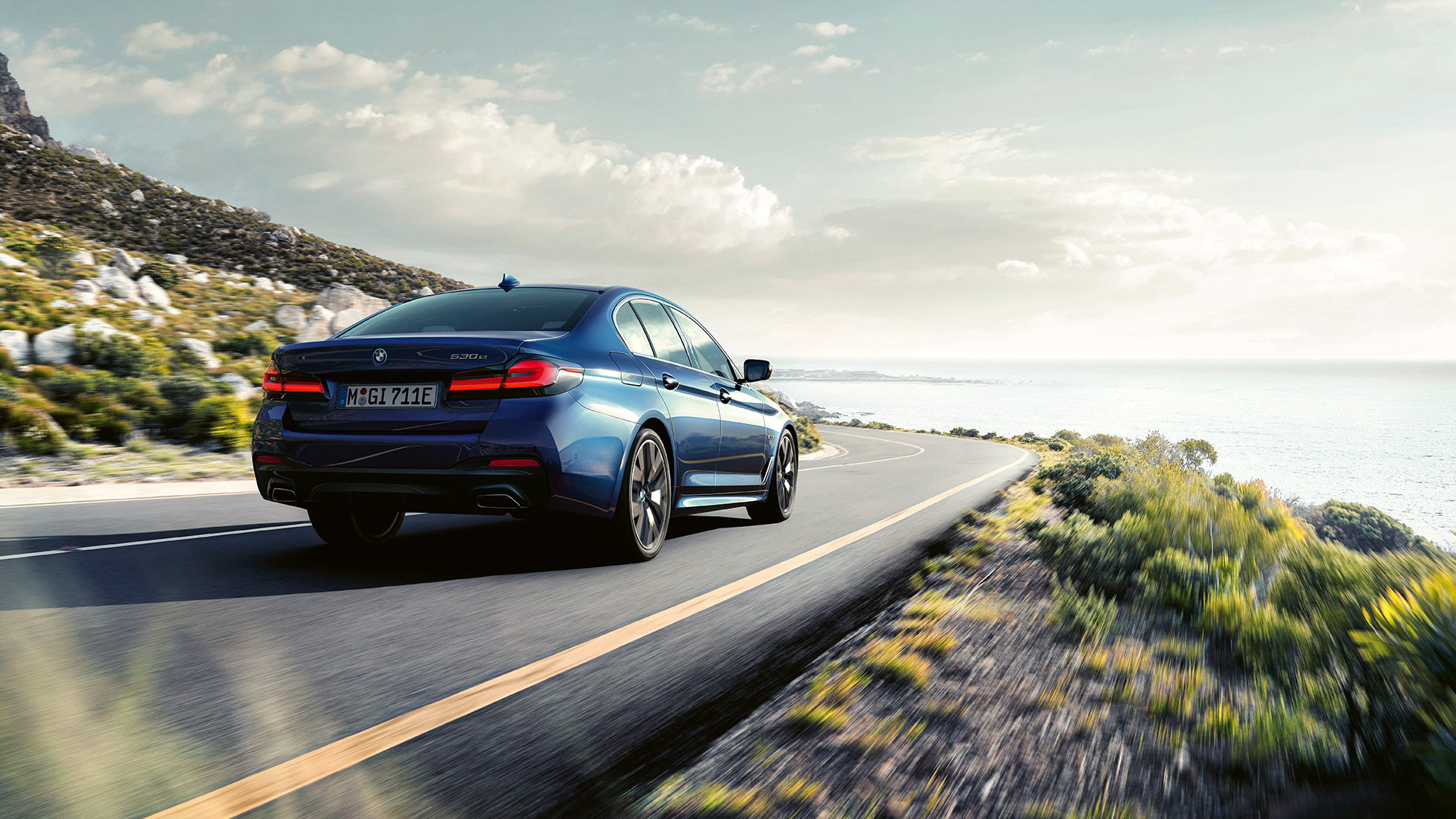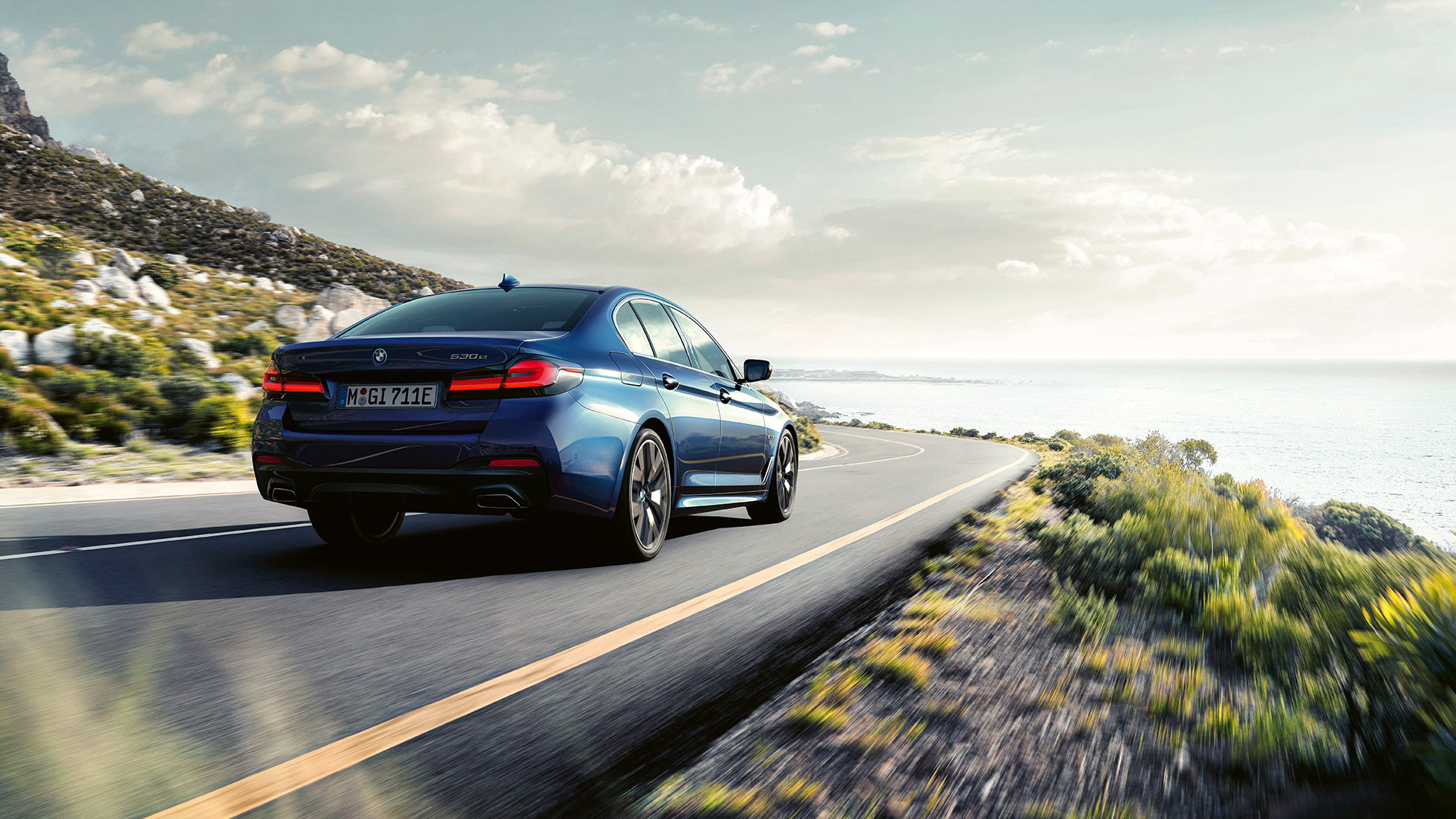 DIZAJN BMW SERIJE 5 SEDAN.
Zapanjujući dizajn spoljašnjosti i unutrašnjosti.
BMW Serije 5 Sedan navodi sportsko i samouvereno na sledeći nivo – zahvaljujući pre svega tipičnim BMW proporcijama kao što su dugačko međuosovinsko rastojanje, široka hauba i glatka linija krova. Precizne konture daju kontrast glatkim površinama kreirajući moderan, čist dizajn. BMW bubrezi i BMW laserski farovi naročito daju prednjem delu moderan i inovativan karakter. Farovi su direktno povezani sa bubrezima što naglašava širinu vozila i ostavlja utisak elegancije koji ostaje sve do zadnjeg dela vozila i izduvnih završetaka na braniku. Rezultat je moderan i sportski izgled.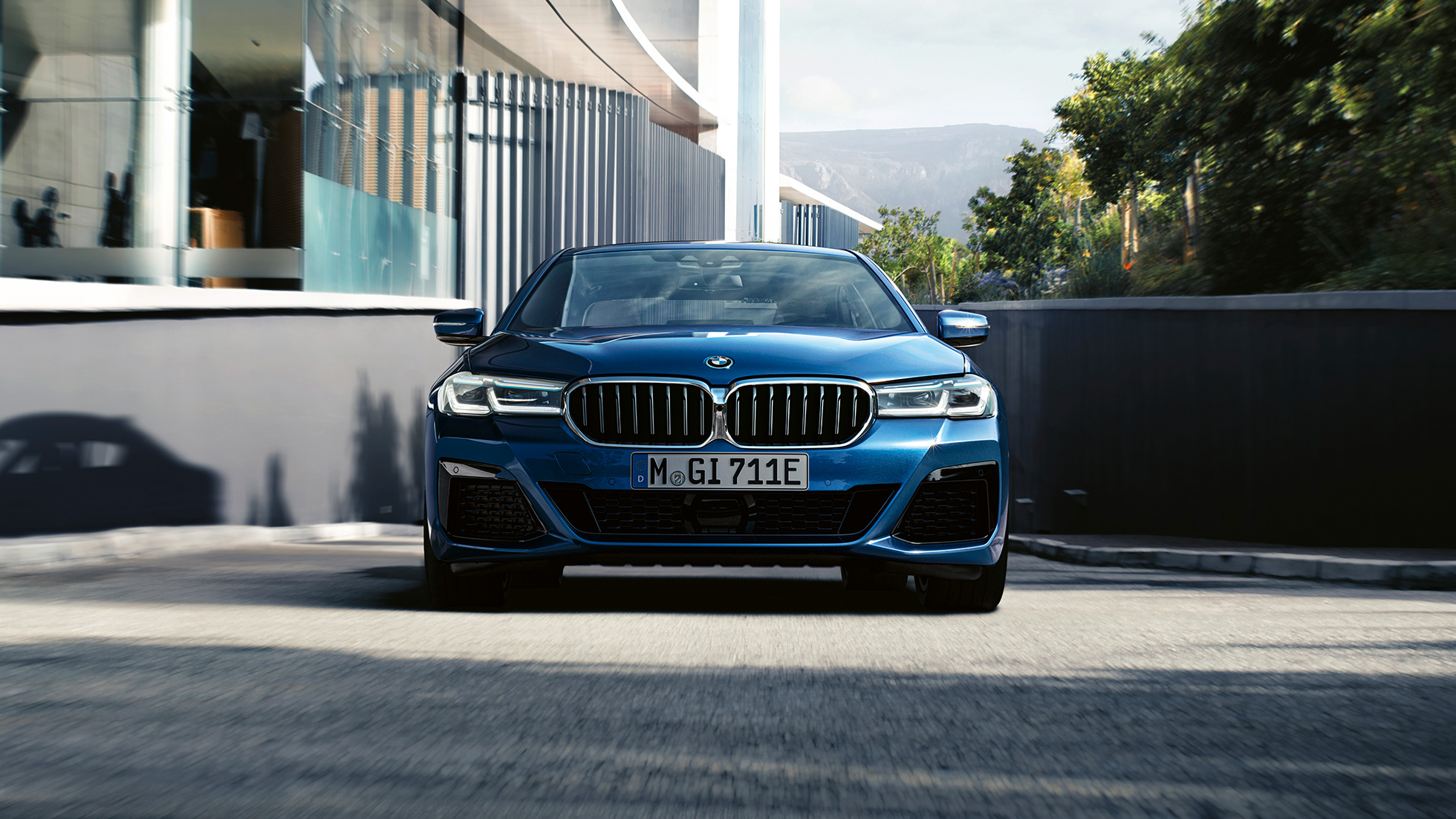 PREDNJI KRAJ SA NOVOM REŠETKOM NA GRILU.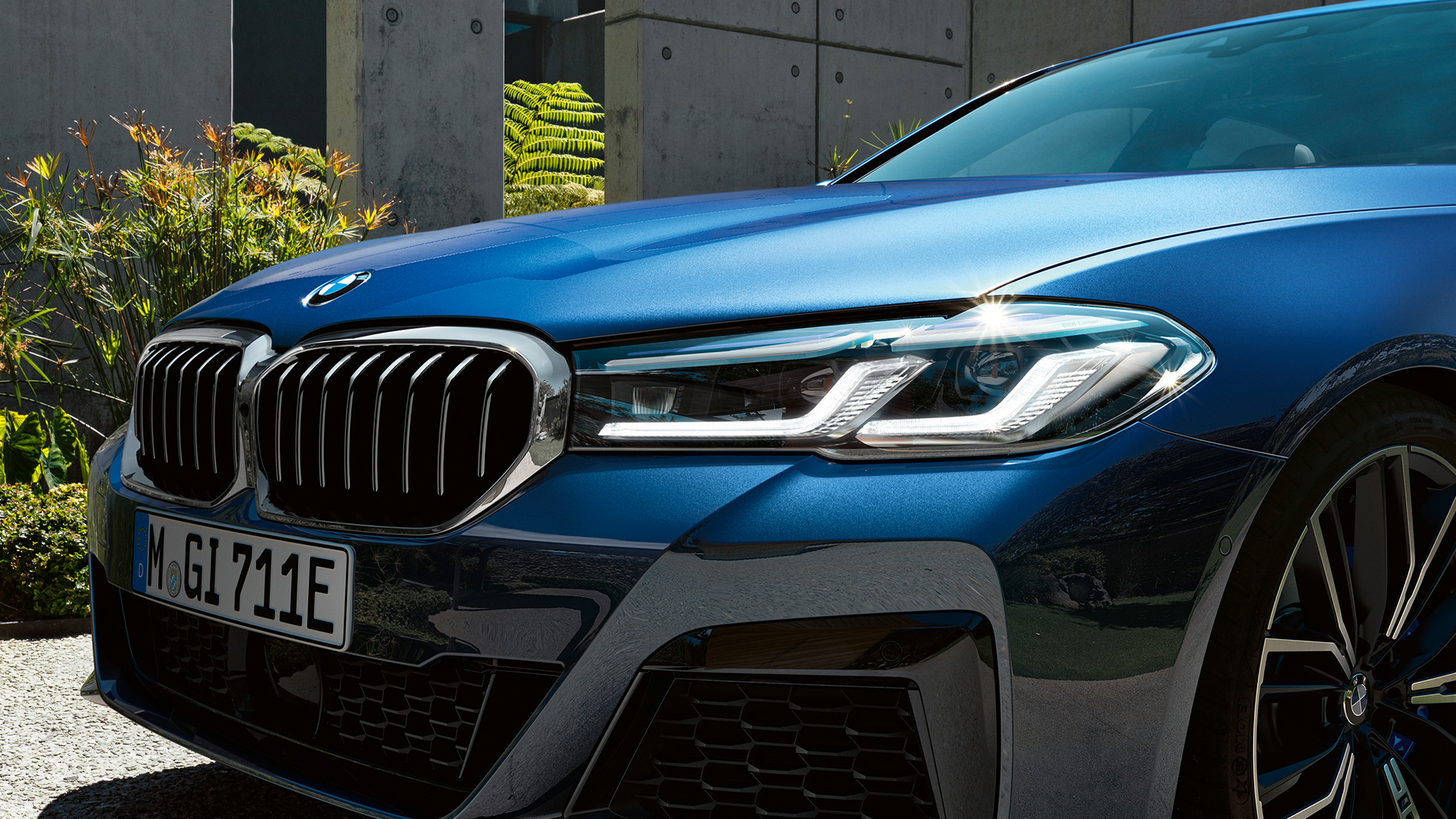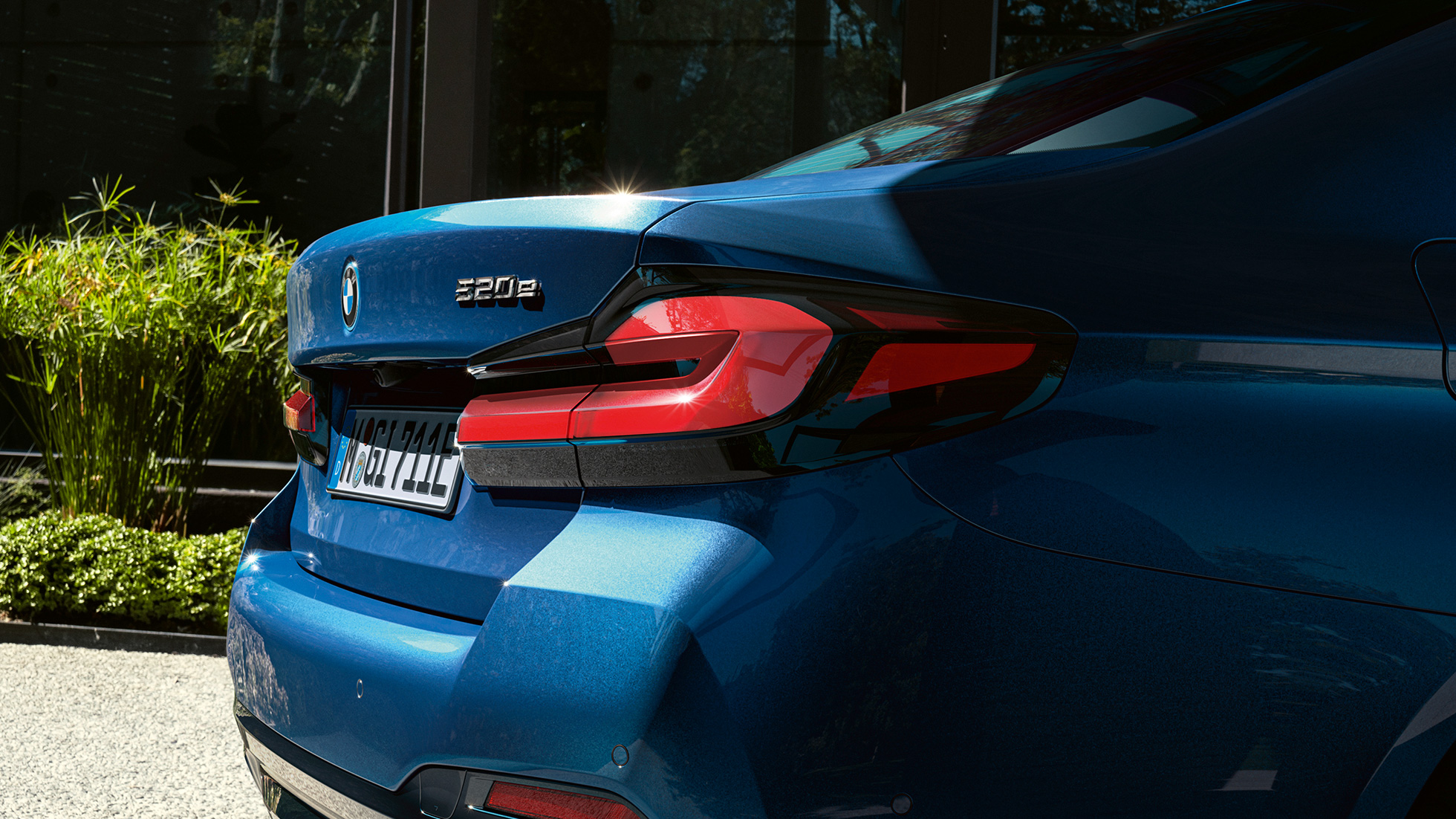 3D OBLIKOVANA ZADNJA SVETLA.
ZADNJI BRANIK SA IZDUVNIM CEVIMA.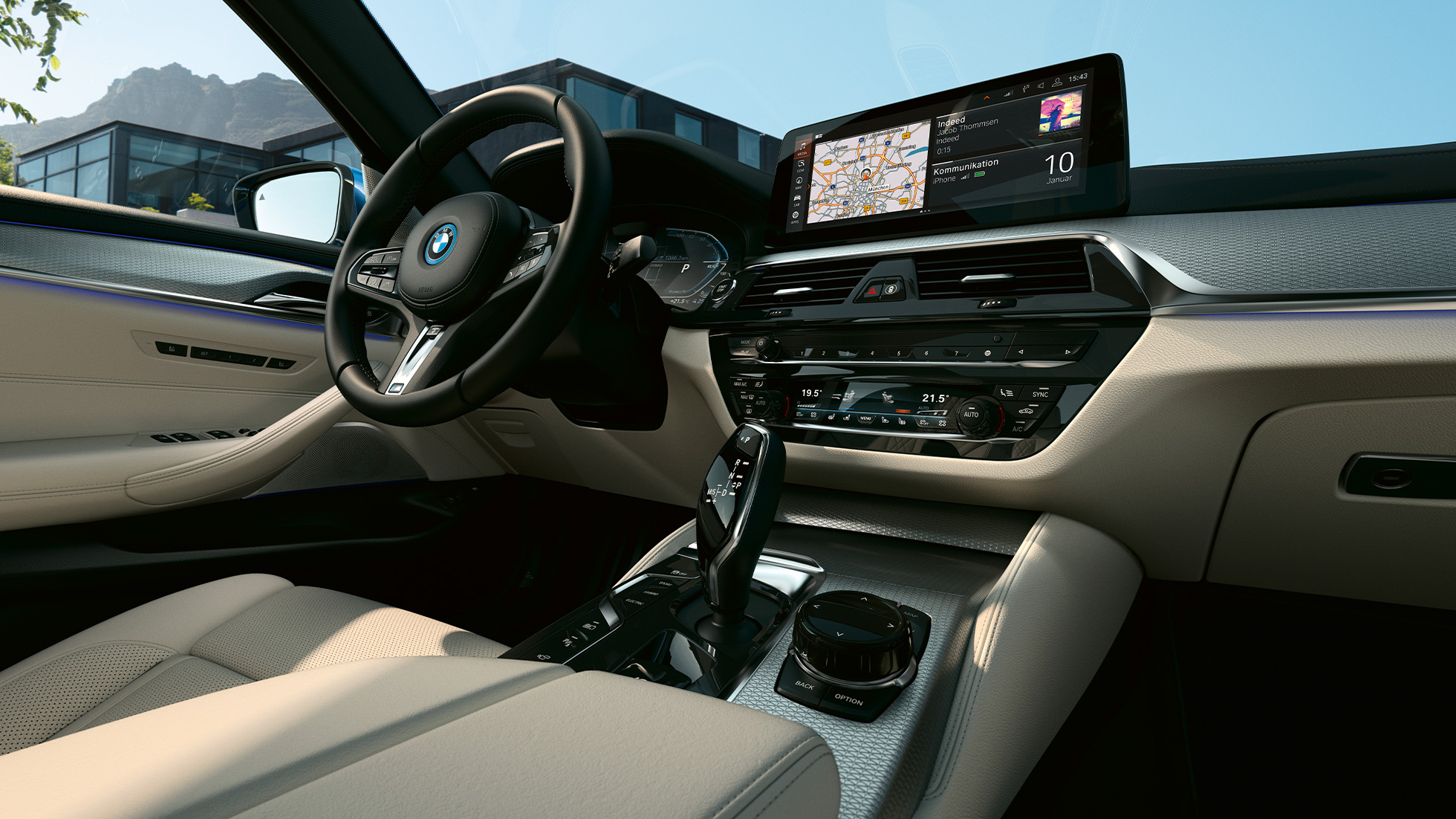 KOKPIT SA NOVIM KONTROLNIM EKRANOM I SPORTSKIM KOŽNIM VOLANOM.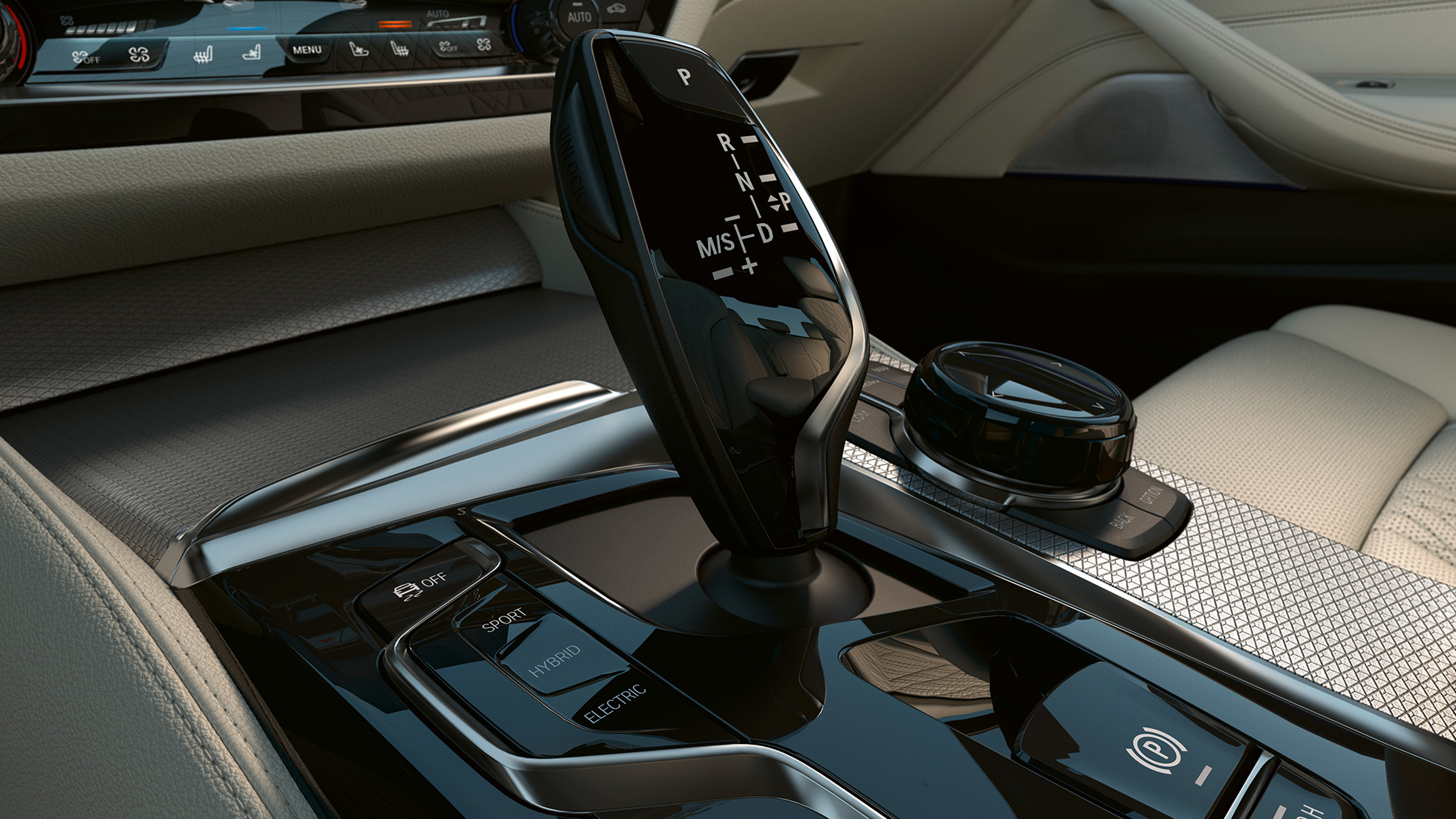 KONTROLNI ELEMENTI U CRNOJ BOJI SA VISOKIM SJAJEM.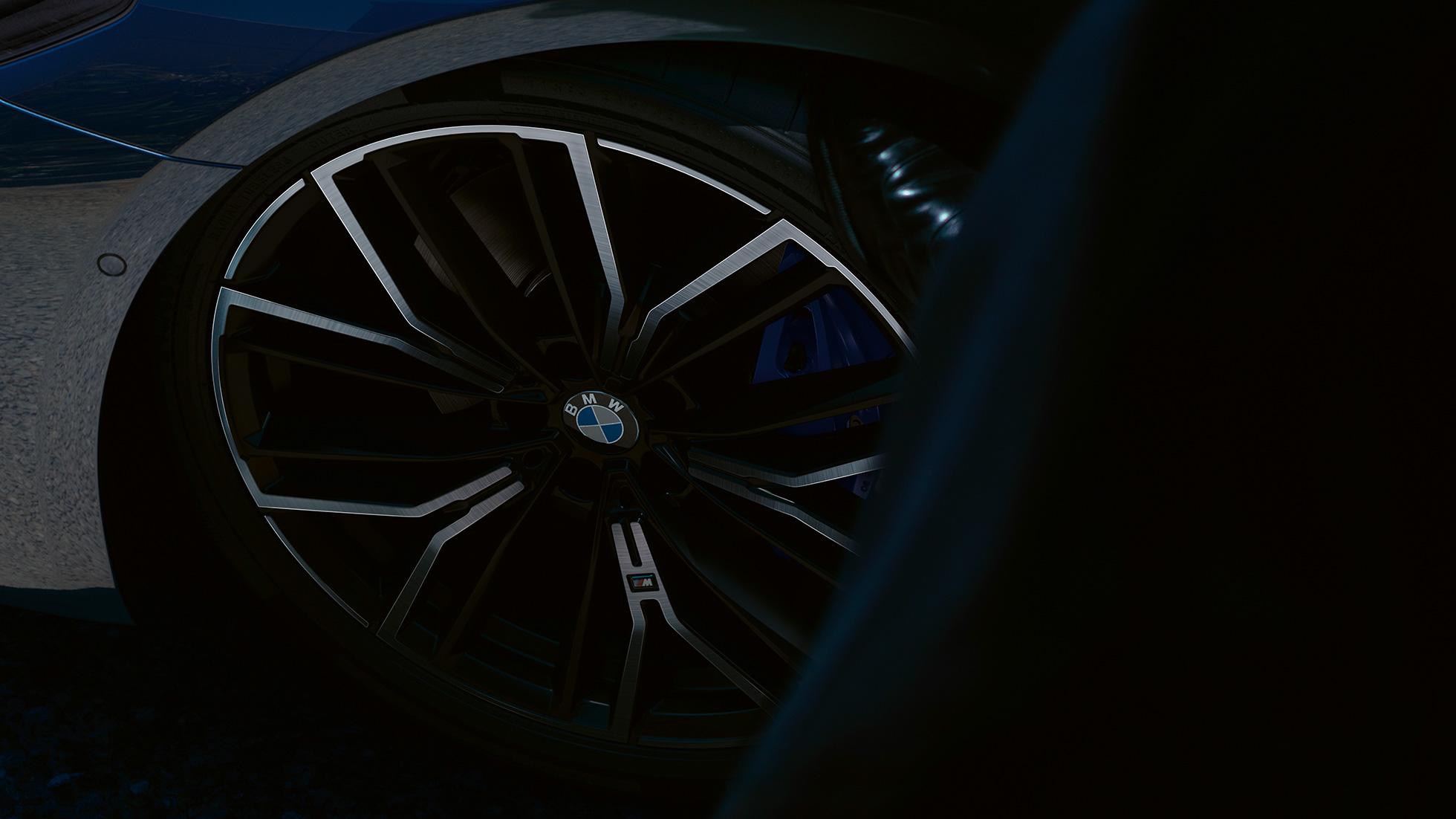 M ALUMINIJUMSKA FELNA Y-SPOKE STYLE 846 M.
FUEL CONSUMPTION AND CO2 EMISSIONS.
BMW 530e Sedan(1):
Fuel consumption in l/100 km (combined): 1.8–1.6
CO2 emissions in g/km (combined): 40–36

The values of the vehicles labelled with (1) are preliminary.

The information on fuel consumption, CO2 emissions and energy consumption has been determined in accordance with the prescribed measurement procedure VO (EU) 715/2007 in the version applicable at the time of type approval. The figures refer to a vehicle with basic configuration in Germany and the range shown considers optional equipment and the different size of wheels and tires available on the selected model.
Further information about the official fuel consumption and the official specific CO2 emissions for new passenger automobiles can be found in the 'New Passenger Vehicle Fuel Consumption and CO2 Emission Guidelines', which are available free of charge at all sales outlets and from DAT Deutsche Automobil Treuhand GmbH, Hellmuth-Hirth-Str. 1, 73760 Ostfildern, Germany and on https://www.dat.de/co2
The values are already based on the new WLTP regulation and are translated back into NEDC-equivalent values in order to ensure the comparison between the vehicles. For vehicle related taxes or other duties based (at least inter alia) on CO2-emissions the CO2 values may differ to the values stated here.


Pročitajte više
​
Potrošnja goriva i CO2 emisija.
Informacije o potrošnji goriva, CO2 emisiji i potrošnji energije su utvrđeni u skladu sa definisanom procedurom merenja VO (EU) 715/2007 u verziji koja je bila aktuelna prilikom izdavanja homologacije. Rezultati se odnose na vozilo koje ima standardnu opremu za Nemačko tržište, a navedena autonomija uzima u obzir dodatnu opremu i različite veličine felni i guma koje su raspoložive za dati model.

Dalje informacije o zvaničnim podacima o potrošnji i CO2 emisiji se mogu naći u 'New Passenger Vehicle Fuel Consumption and CO2 Emission Guidelines' koji su besplatno na raspolaganju u svim prodajnim objektima i u DAT Deutsche Automobil Treuhand GmbH, Hellmuth-Hirth-Str. 1, 73760 Ostfildern, Germany i na https://www.dat.de/co2

Vrednosti su već zasnovane na WLTP propisima i prekalkulisane su u NEDC – ekvivalentne vrednostki kako bi omogućili poređenje između vozila. Vrednosti po kojima se računaju takse i drugi troškovi koji između ostalog uključuju CO2 emisiju mogu biti drugačije.