KLJUČNI ELEMENTI BMW SERIJE 6 GRAN TURISMO.
Dizajn, komfor putovanja i asistencija vozaču u vozilu BMW Serije 6 Gran Turismo.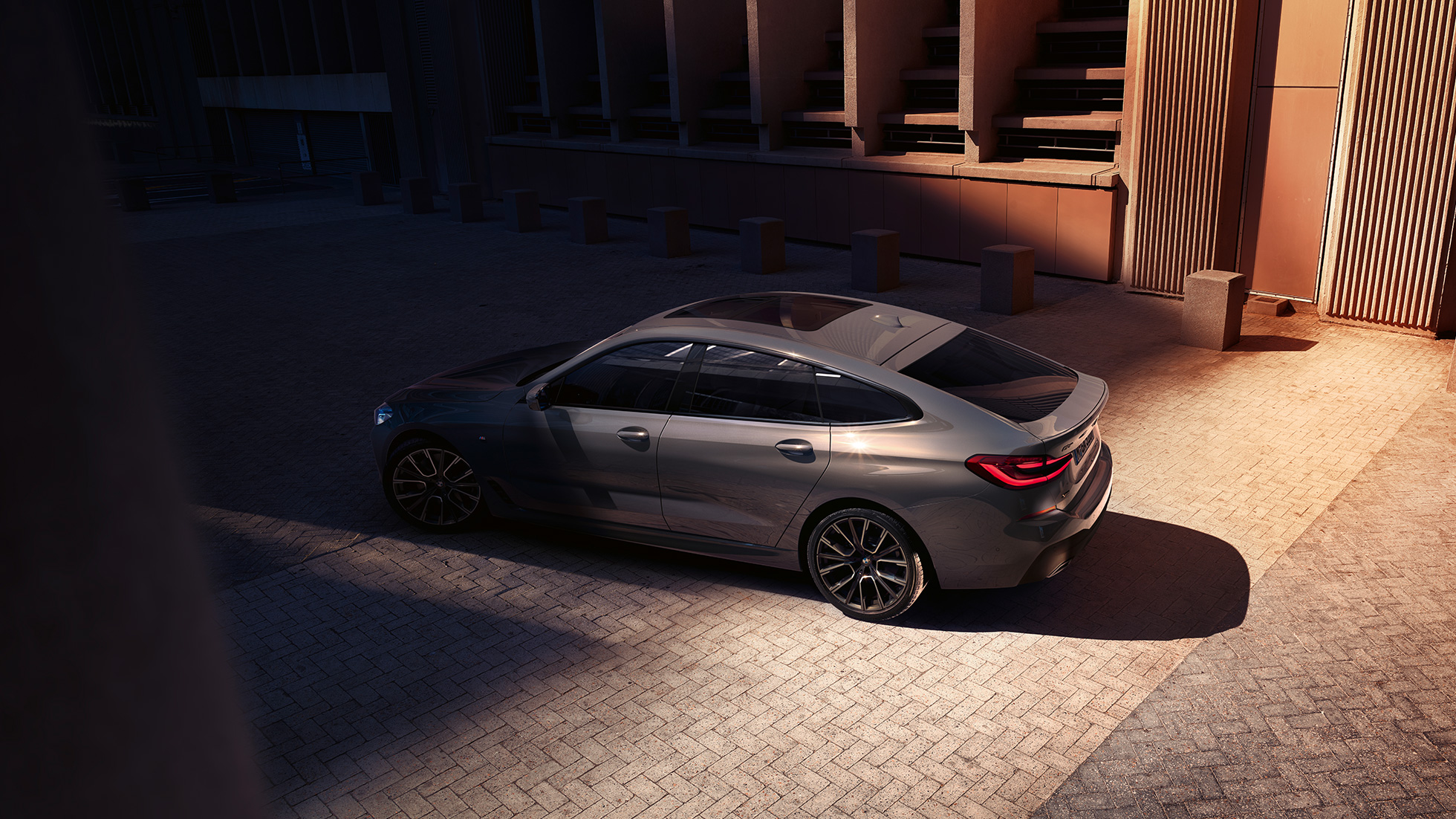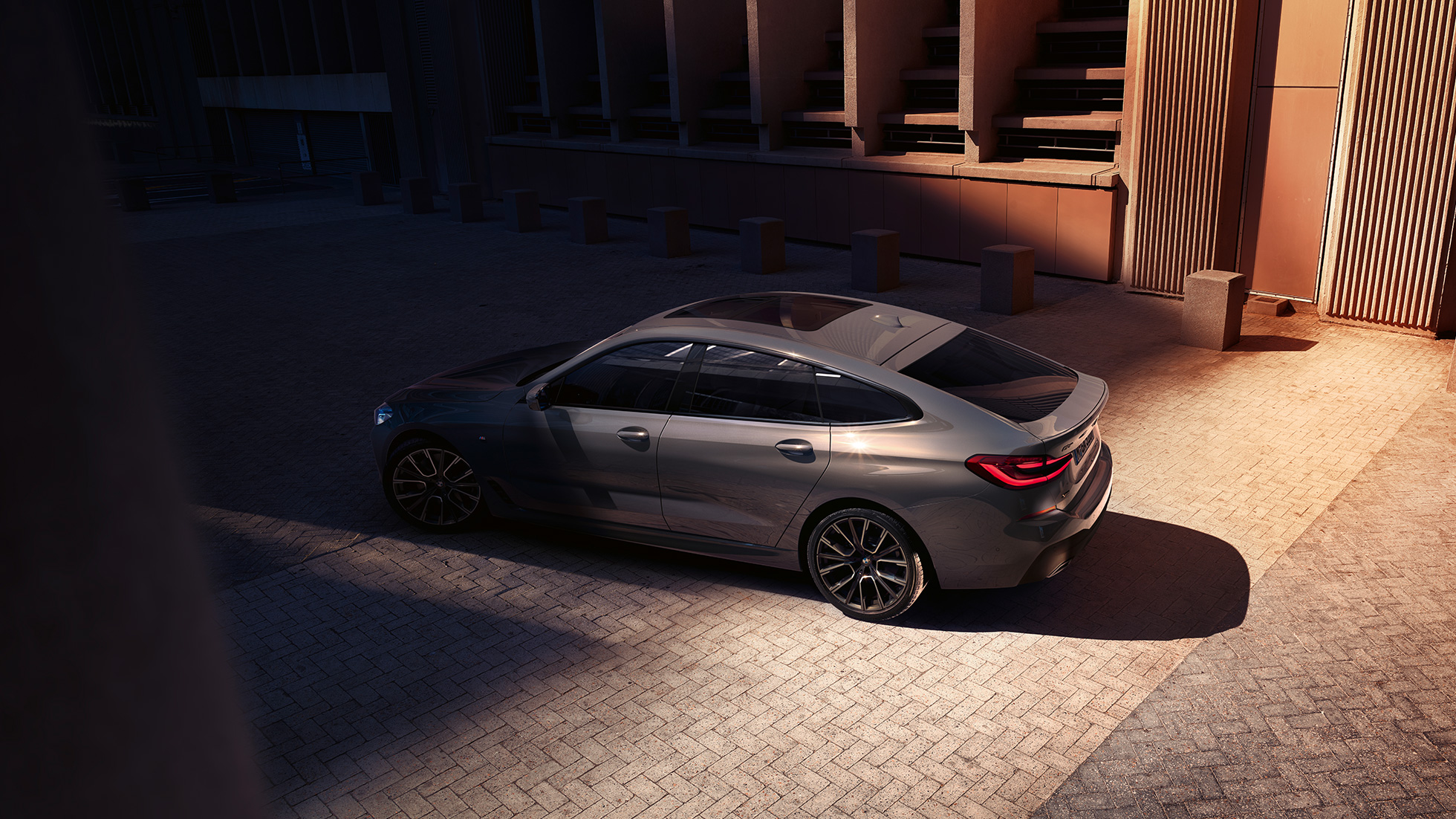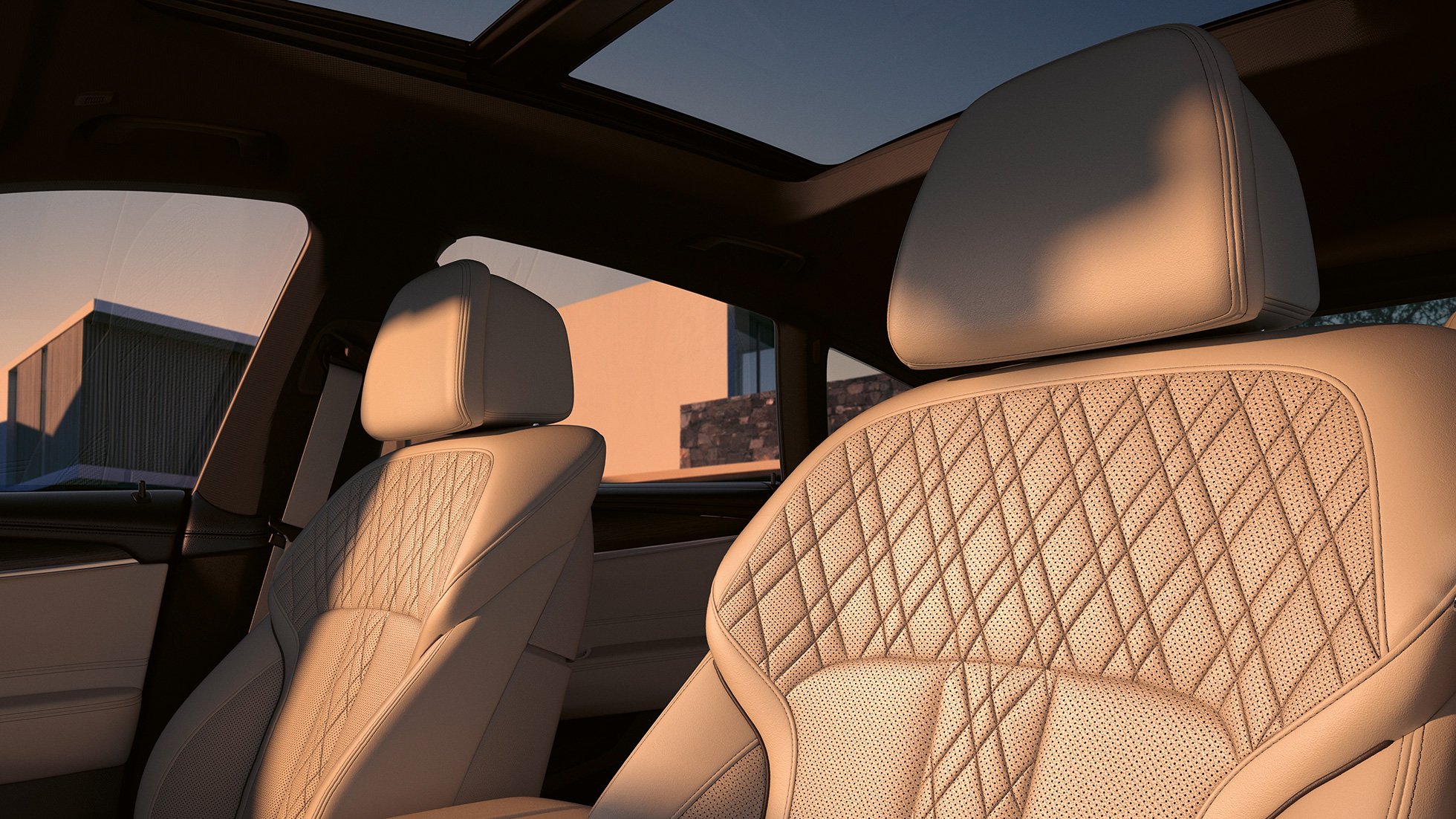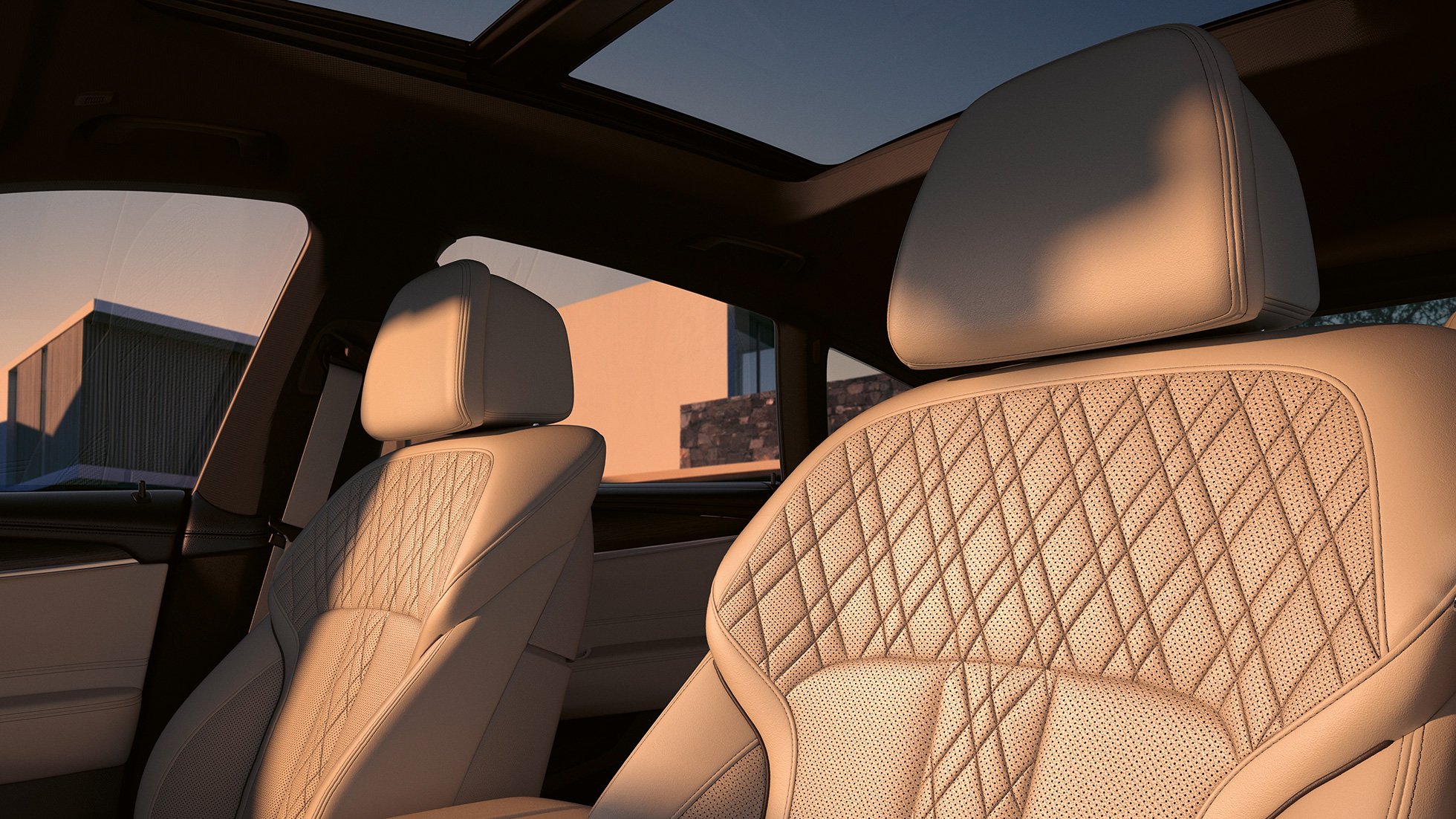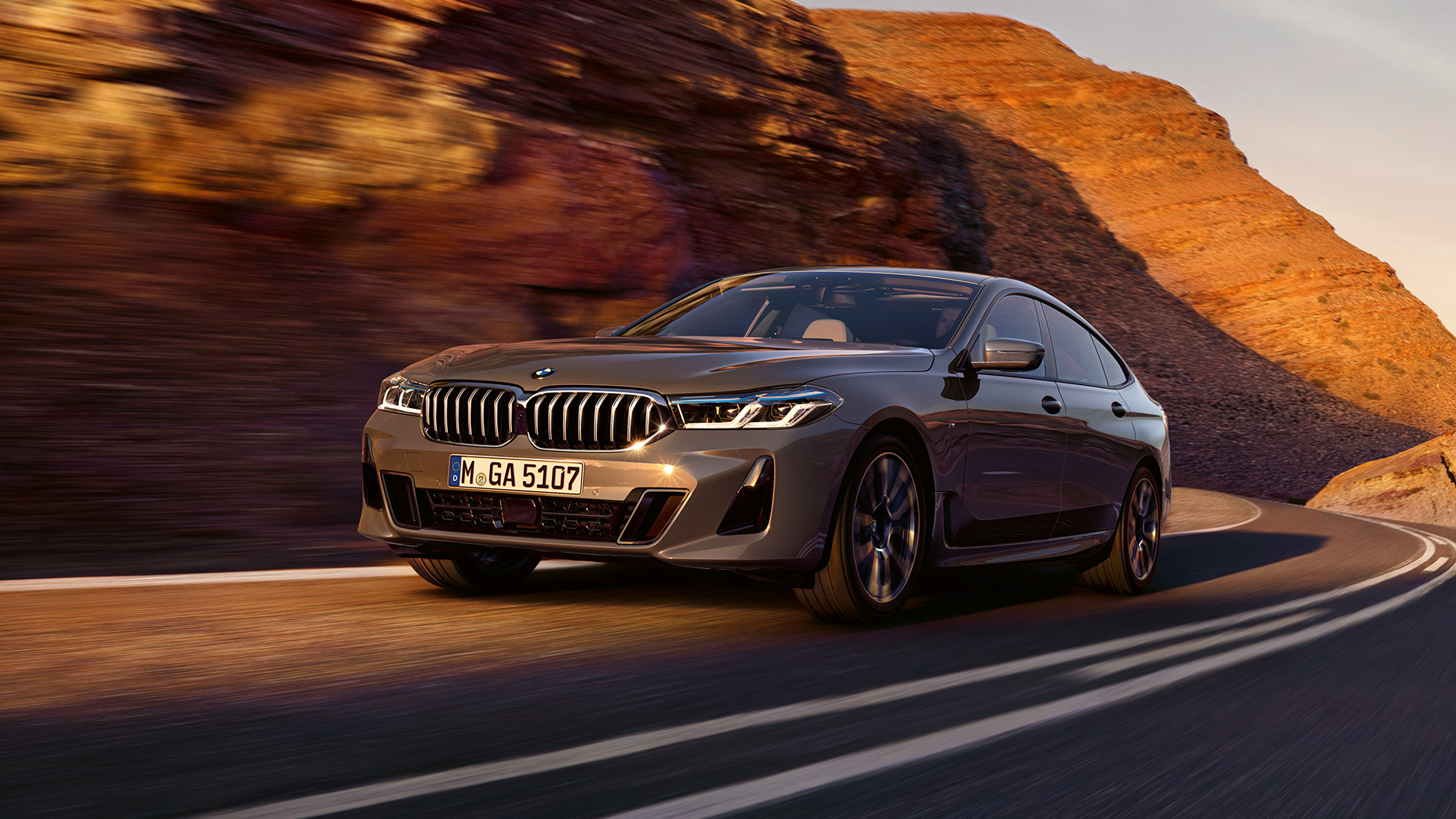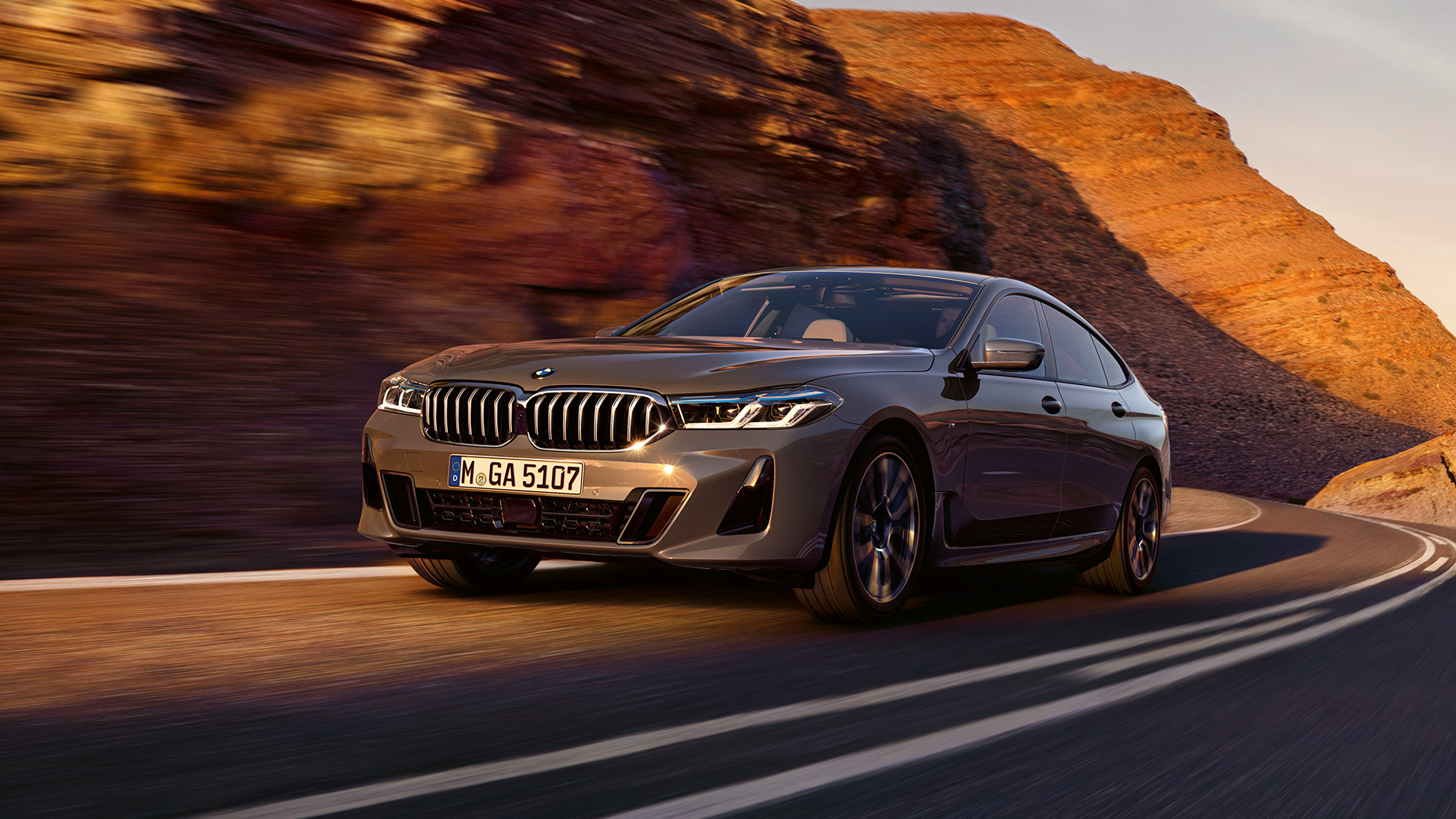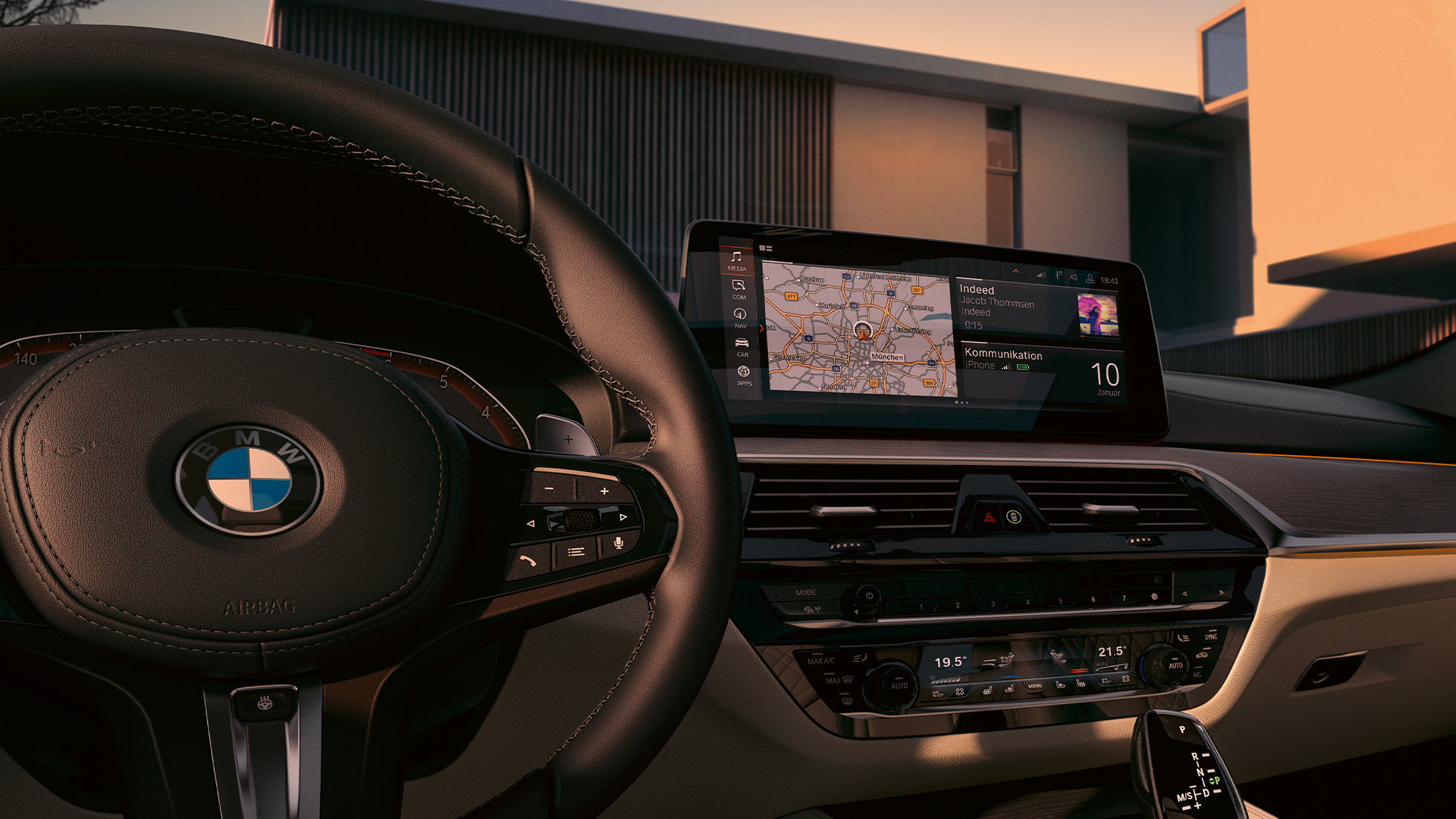 INOVATIVNE TEHNOLOGIJE VOZILA BMW SERIJE 6 GRAN TURISMO.
Zabava, komunikacija, digitalne usluge i pionirski sistemi asistencije vozaču.
Sistemi asistencije vozaču Driving Assistant Professional garantuju maksimalnu bezbednost dok BMW Live Cockpit Professional pruža optimalni pregled. Zgodni elementi poput integrisanosti smartfona olakšavaju konektivnost između mobilnog telefona i vozila.

"

BMW Serije 6 Gran Turismo usmeren je na probirljive kupce koji vrednuju individualnost, estetiku i izuzetan komfor vožnje.

"

Adrijan van Hojdonk, viši potpredsednik, BMW Group Design
DIZAJN VOZILA BMW SERIJE 6 GRAN TURISMO.
Istražite atraktivne i karakteristične detalje dizajna u eksterijeru i enterijeru.
Jedinstveno elegantan: dizajn eksterijera vozila BMW Serije 6 Gran Turismo impresionira dinamičnim izgledom i izuzetnim karakterom. Uglastiji oblik prednje rešetke zajedno sa modifikovanim dizajnom farova napred daje vozilu upadljivo lice i kristalno jasan fokus. Uprkos velikodušnim dimenzijama, tečna linija i moćan dizajnerski jezik otkrivaju sportske ambicije vozila BMW Serije 6 Gran Turismo koje se nastavljaju preko krova u stilu kupea sve do naglašene širine pozadine sa izduvnim cevima u slobodnoj formi. Elegantan i prostran enterijer nudi vrhunski komfor i svojim detaljima visokog kvaliteta poput kožnog sportskog volana ili kontrola u crnoj boji visokog sjaja donosi dinamične i elegantne elemente.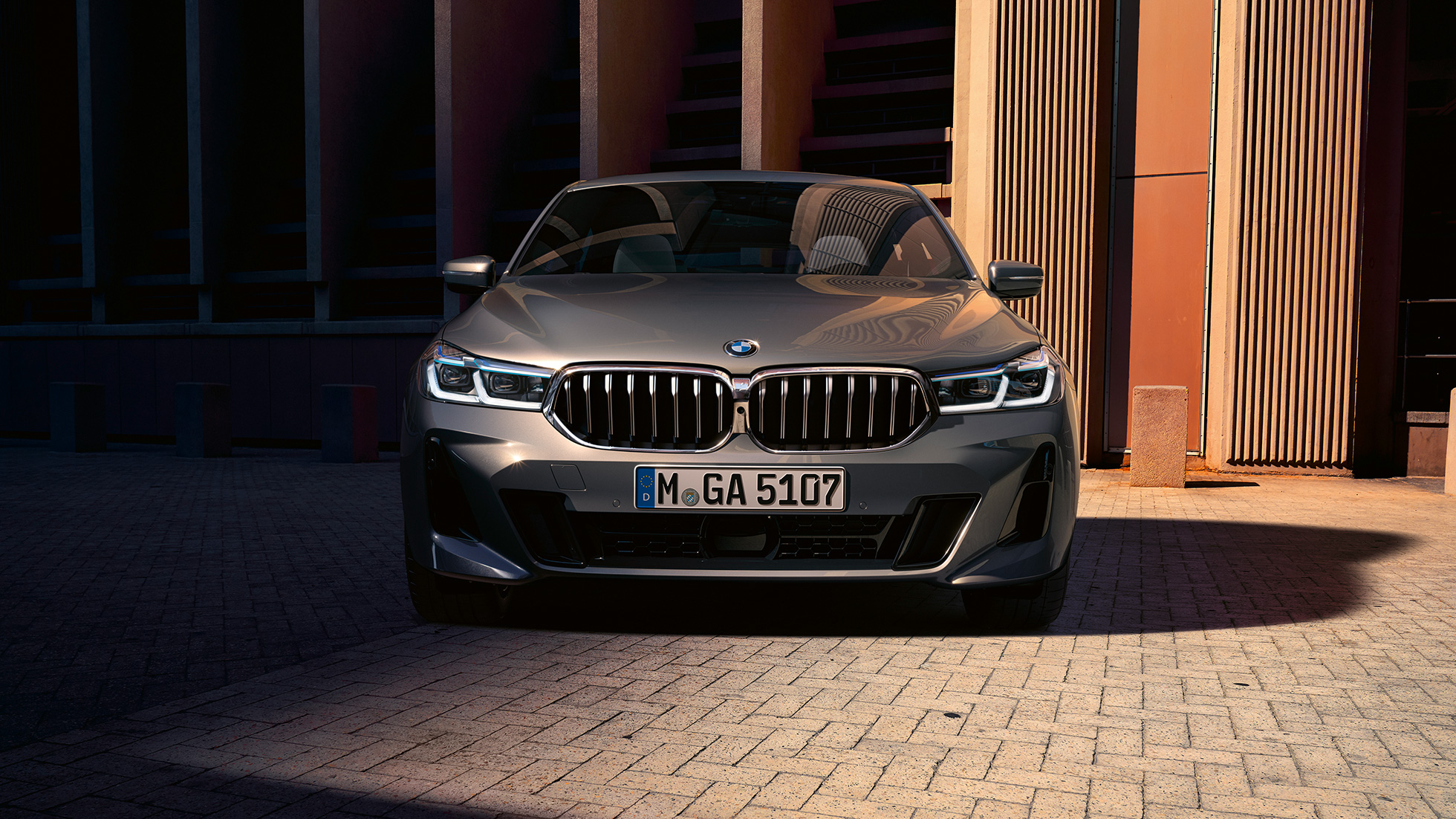 KARAKTERISTIČNA PREDNJA STRANA SA NOVODIZAJNIRANIM PANELOM I PREDNJOM REŠETKOM.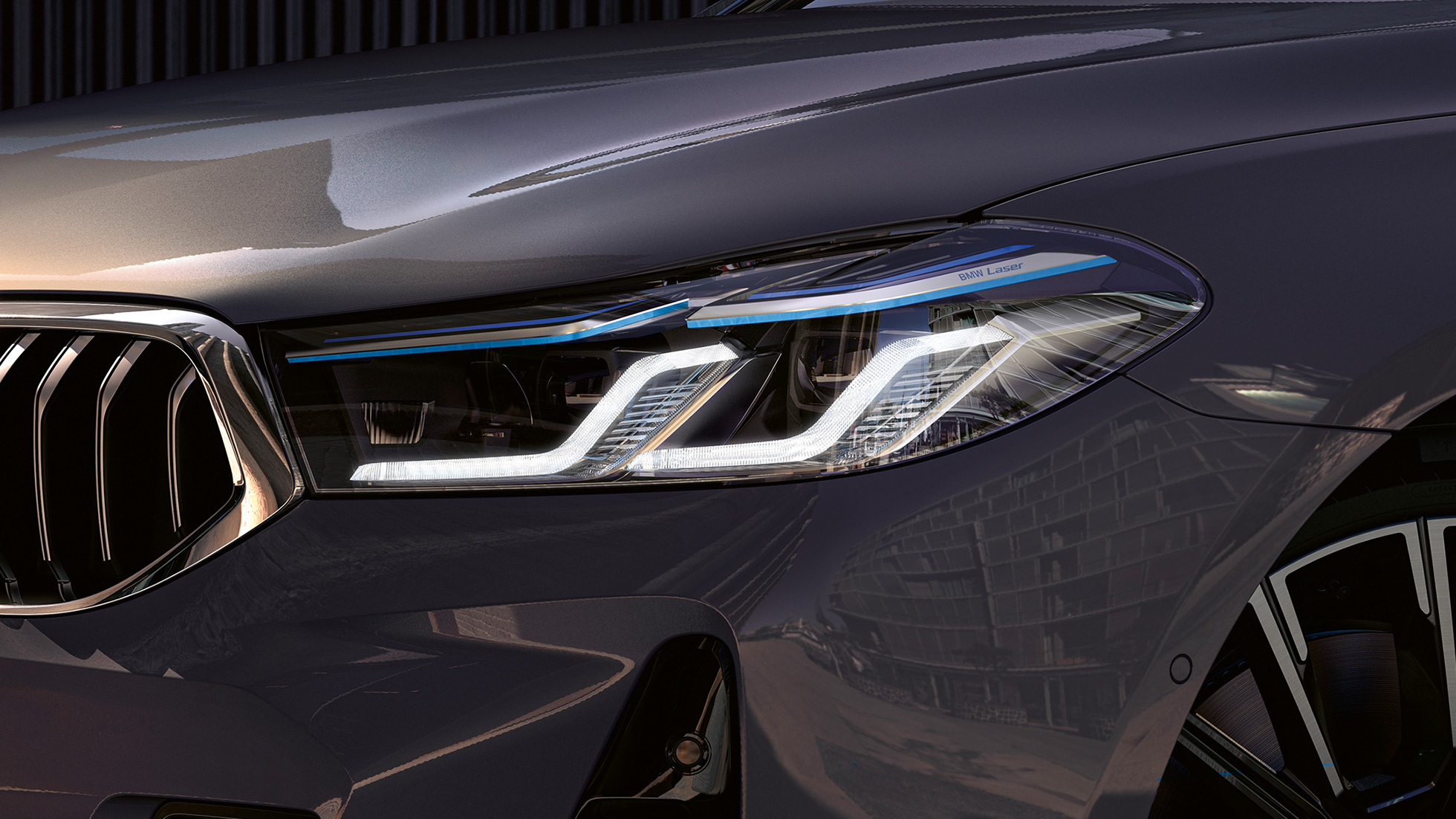 IZVAJANI FAROVI SA BMW LASERSKIM SVETLOM.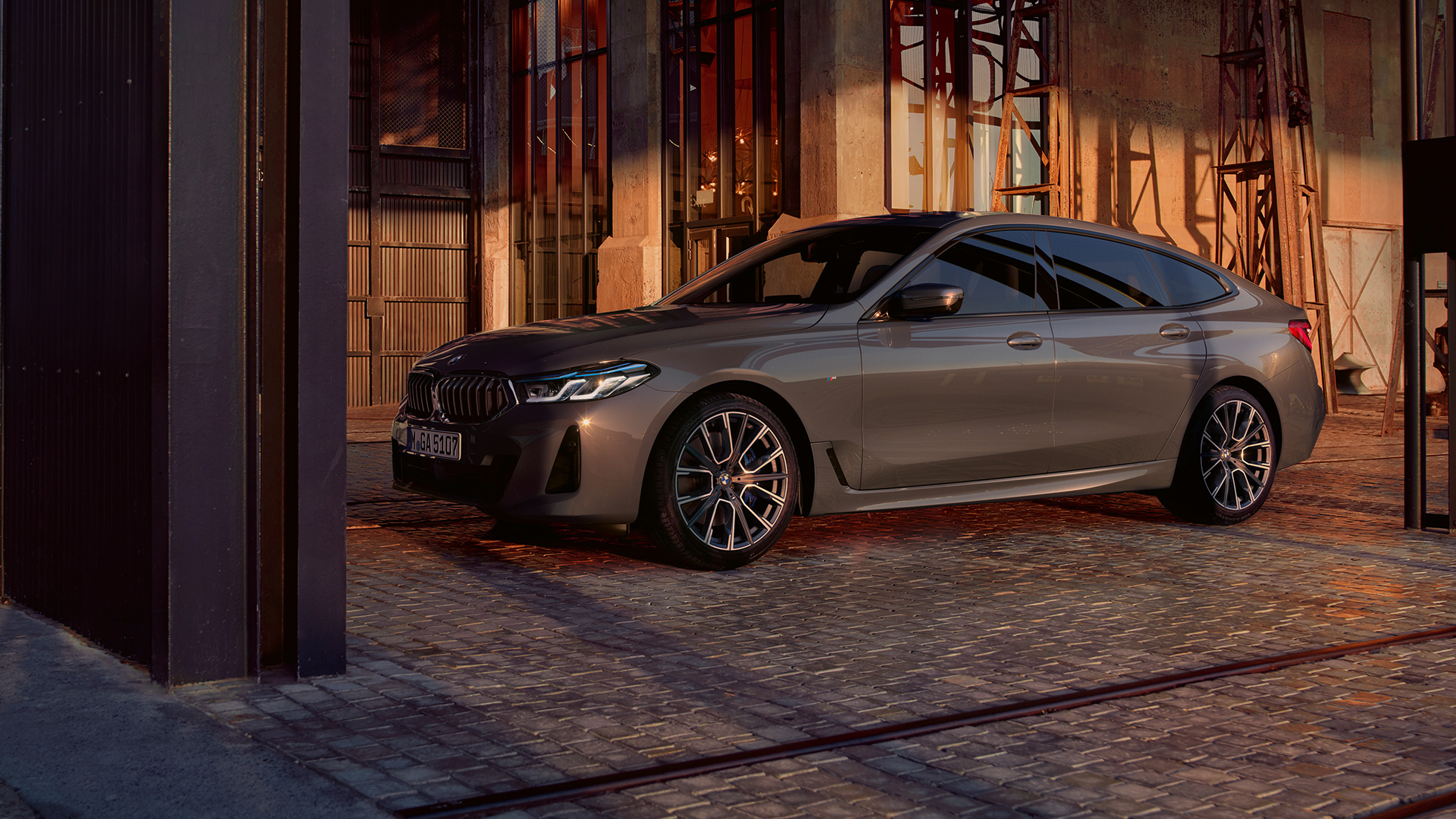 ELEGANTNA SILUETA KUPEA SA SPORTSKIM TOČKOVIMA OD 20".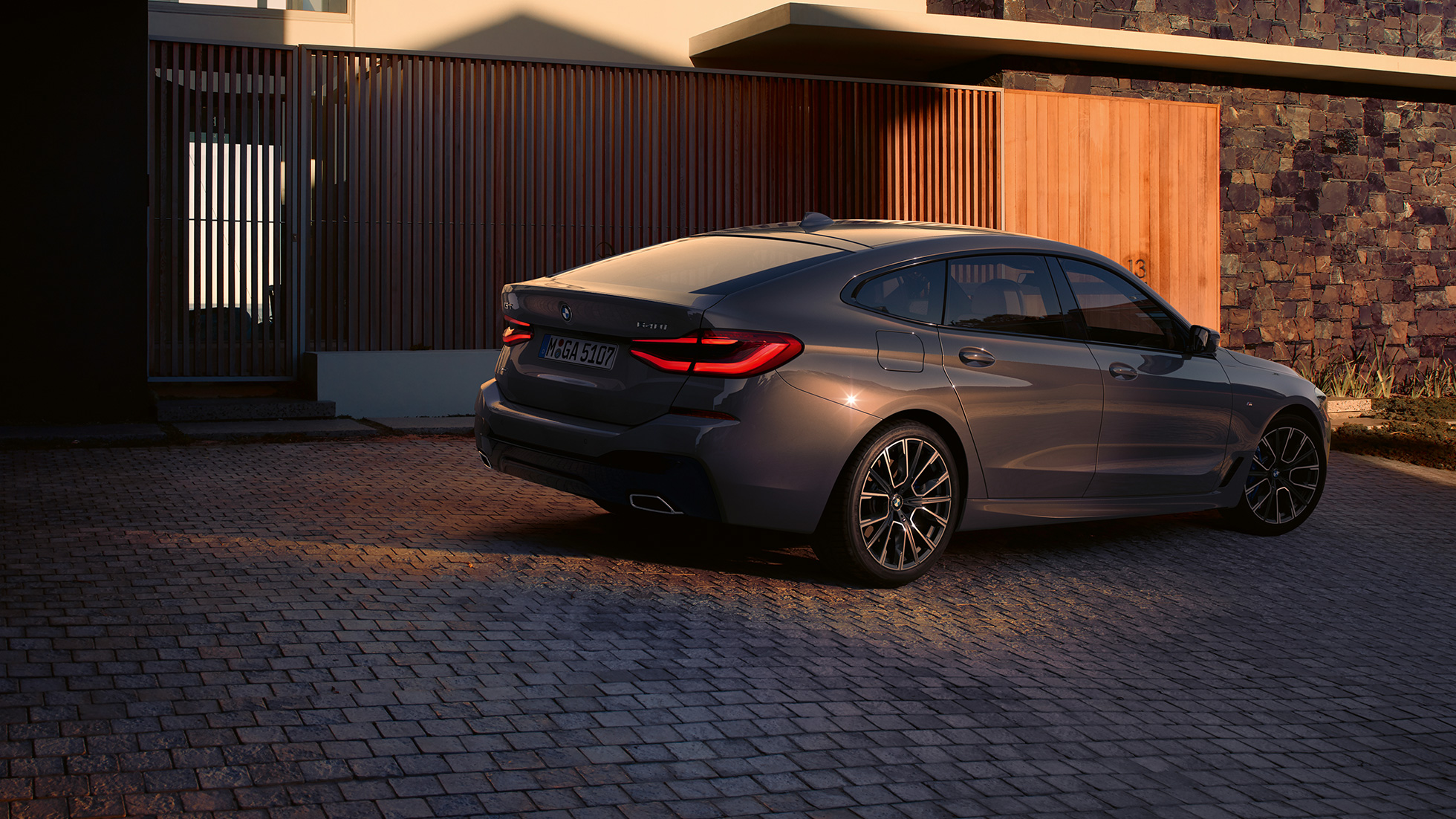 SPORTSKI DIZAJN ZADNJEG DELA SA IZDUVNIM CEVIMA U SLOBODNOJ FORMI.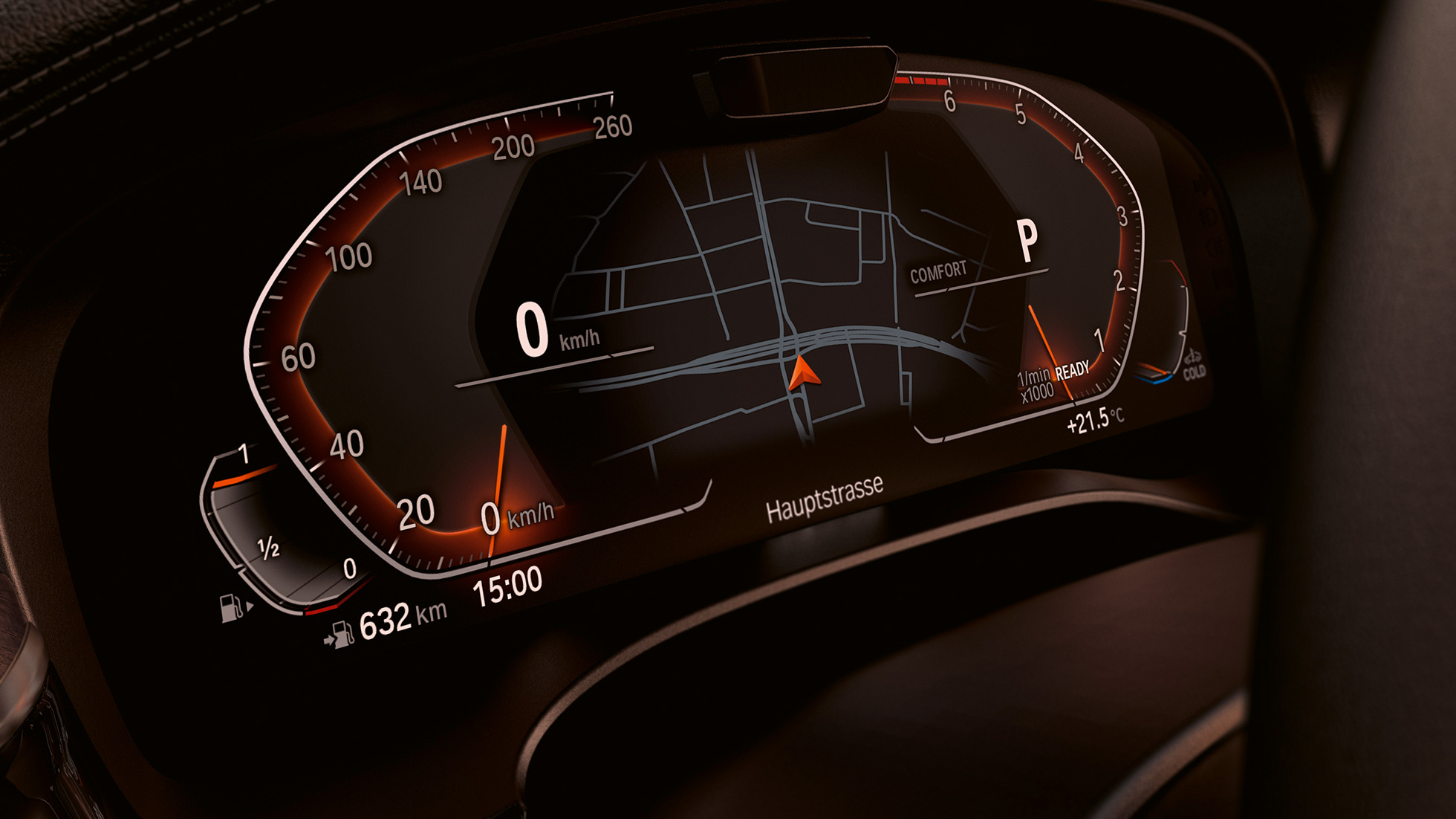 BMW LIVE COCKPIT PROFESSIONAL SA DVA VELIKA EKRANA OD 12,3".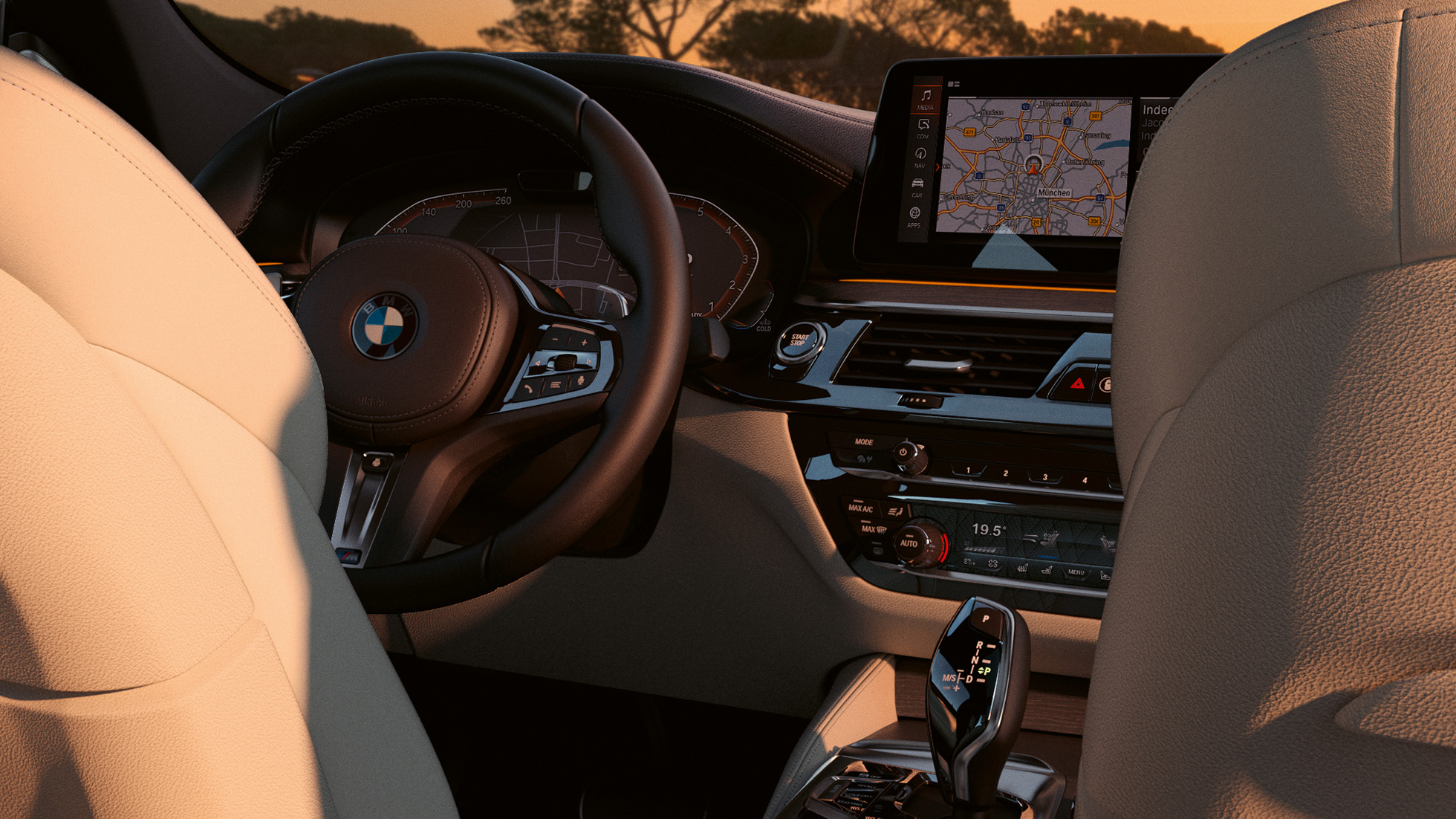 KABINA SA ERGONOMSKIM SPORTSKIM KOŽNIM VOLANOM.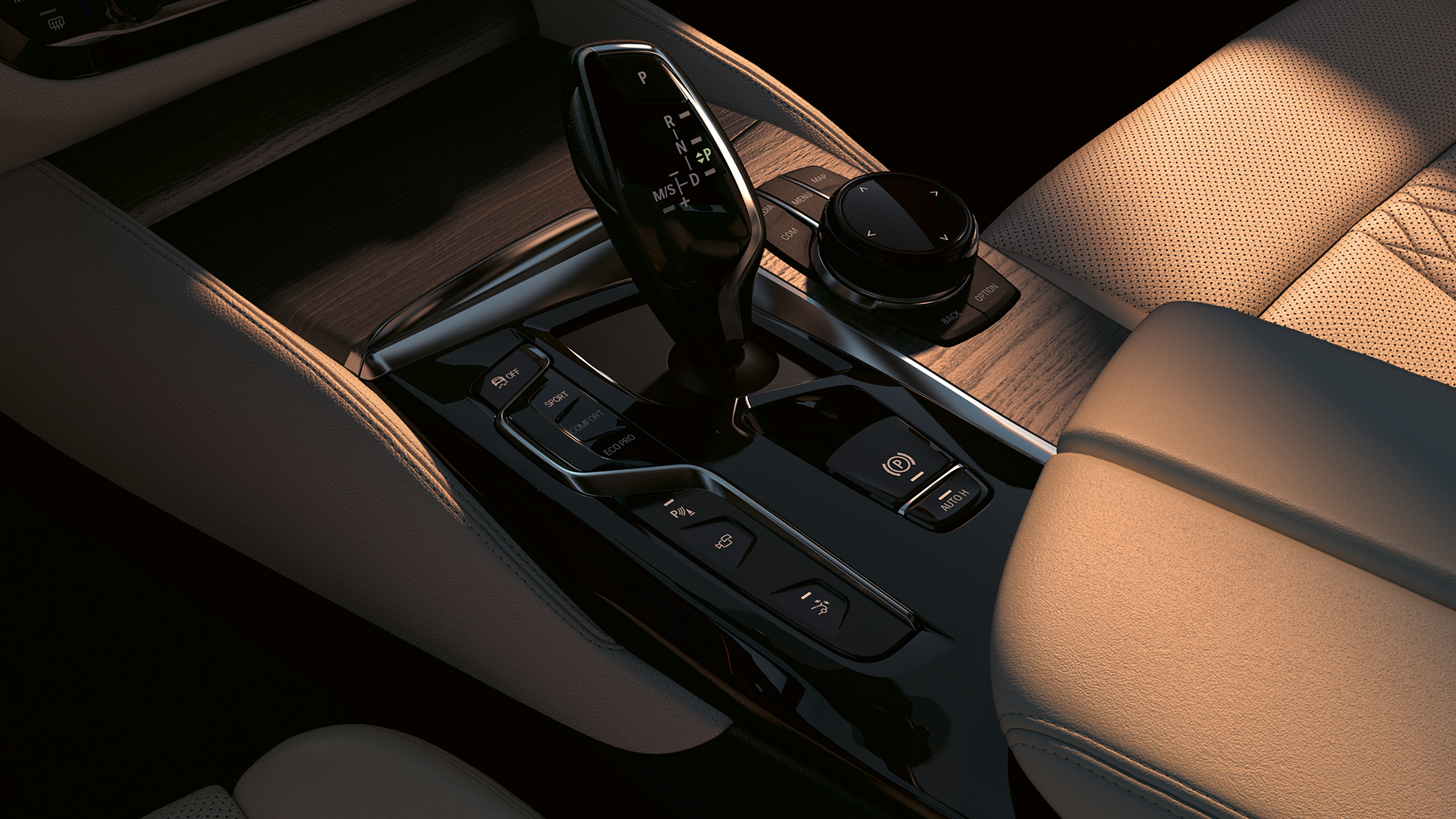 KONTROLNI TASTERI VISOKOG KVALITETA U CRNOJ BOJI VISOKOG SJAJA.
FUEL CONSUMPTION AND CO2 EMISSIONS.
BMW 640i xDrive Gran Turismo:
Fuel consumption in l/100 km (combined): 7.4–7.2
CO2 emissions in g/km (combined): 170–166

The information on fuel consumption, CO2 emissions and energy consumption has been determined in accordance with the prescribed measurement procedure VO (EU) 715/2007 in the version applicable at the time of type approval. The figures refer to a vehicle with basic configuration in Germany and the range shown considers optional equipment and the different size of wheels and tires available on the selected model.
Further information about the official fuel consumption and the official specific CO2 emissions for new passenger automobiles can be found in the 'New Passenger Vehicle Fuel Consumption and CO2 Emission Guidelines', which are available free of charge at all sales outlets and from DAT Deutsche Automobil Treuhand GmbH, Hellmuth-Hirth-Str. 1, 73760 Ostfildern, Germany and on https://www.dat.de/co2
The values are already based on the new WLTP regulation and are translated back into NEDC-equivalent values in order to ensure the comparison between the vehicles. For vehicle related taxes or other duties based (at least inter alia) on CO2-emissions the CO2 values may differ to the values stated here.


Pročitajte više
​
Potrošnja goriva i emisije CO2.
BMW 640i xDrive Gran Turismo:
Potrošnja goriva u l/100 km (kombinovano): 7.4–7.2
Emisije CO2 u g/km (kombinovano): 170–166

Informacije o potrošnji goriva, emisijama CO2 i potrošnji energije utvrđene su u skladu sa propisanom procedurom merenja VO (EU) 715/2007 u verziji primenjivoj u vreme tipskog odobrenja. Vrednosti se odnose na vozilo sa osnovnom konfiguracijom u Nemačkoj, a prikazani raspon uzima u obzir opcionalnu opremu i različite veličine točkova i guma dostupnih za odabrani model.

Više informacija o potrošnji goriva i zvaničnim specifičnim emisijama CO2 za nove putničke automobile možete naći u "Smernicama za potrošnju goriva i emisije CO2 za nova putnička vozila", koje su dostupne na svim prodajnim mestima i od DAT Deutsche Automobil Treuhand GmbH, Hellmuth-Hirth-Str. 1, 73760 Ostfildern, Germany te na adresi https://www.dat.de/co2

Vrednosti su već zasnovane na novim WLTP propisima i prevedene su natrag u NEDC-ekvivalentne vrednosti kako bi se obezbedilo poređenje između vozila. Za poreze i druge dažbine zasnovane (makar između ostalog) na emisijama CO2, vrednosti CO2 mogu se razlikovati od onih koje su ovde navedene.