NOVI LIK U KRAJU
Otkrijte sportske talente novog BMW M440i xDrive kupea.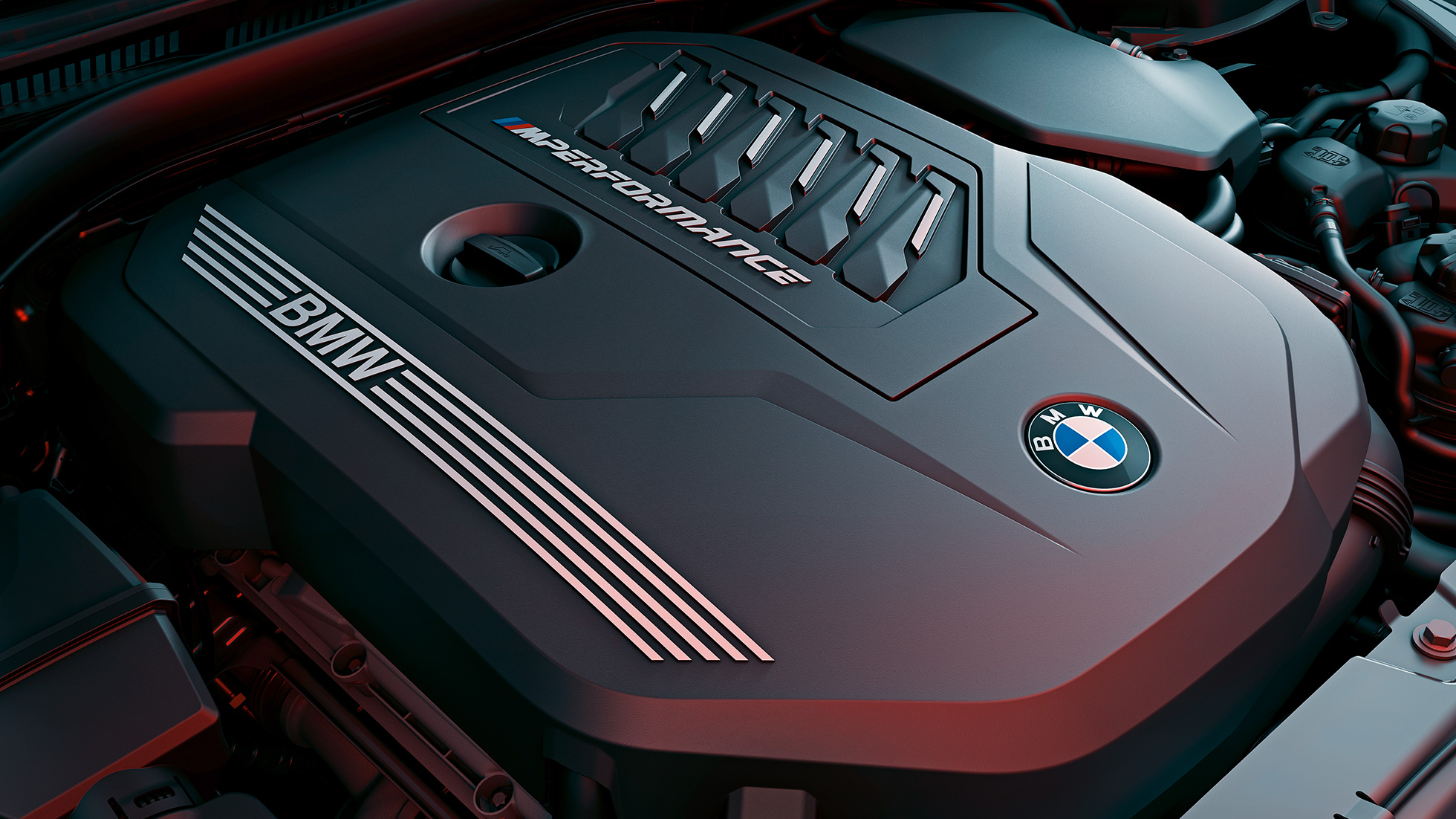 DIŽE PULS.
BMW M Twin Power Turbo 6-cilindrični benzinski motor BMW M440i xDrive kupe.
BMW M440i xDrive kupe ne zna za reč kompromis: Impresivna snaga BMW M TwinPower Turbo 6-cilindričnog benzinskog motora, jasno stavlja do znanja da će uz pomoć savršeno ukomponovanog sistema oslanjanja svu oštrinu svoje neverovatne dinamičnosti iskazati u svakoj krivini, bez obzira koliko ona krivudava bila.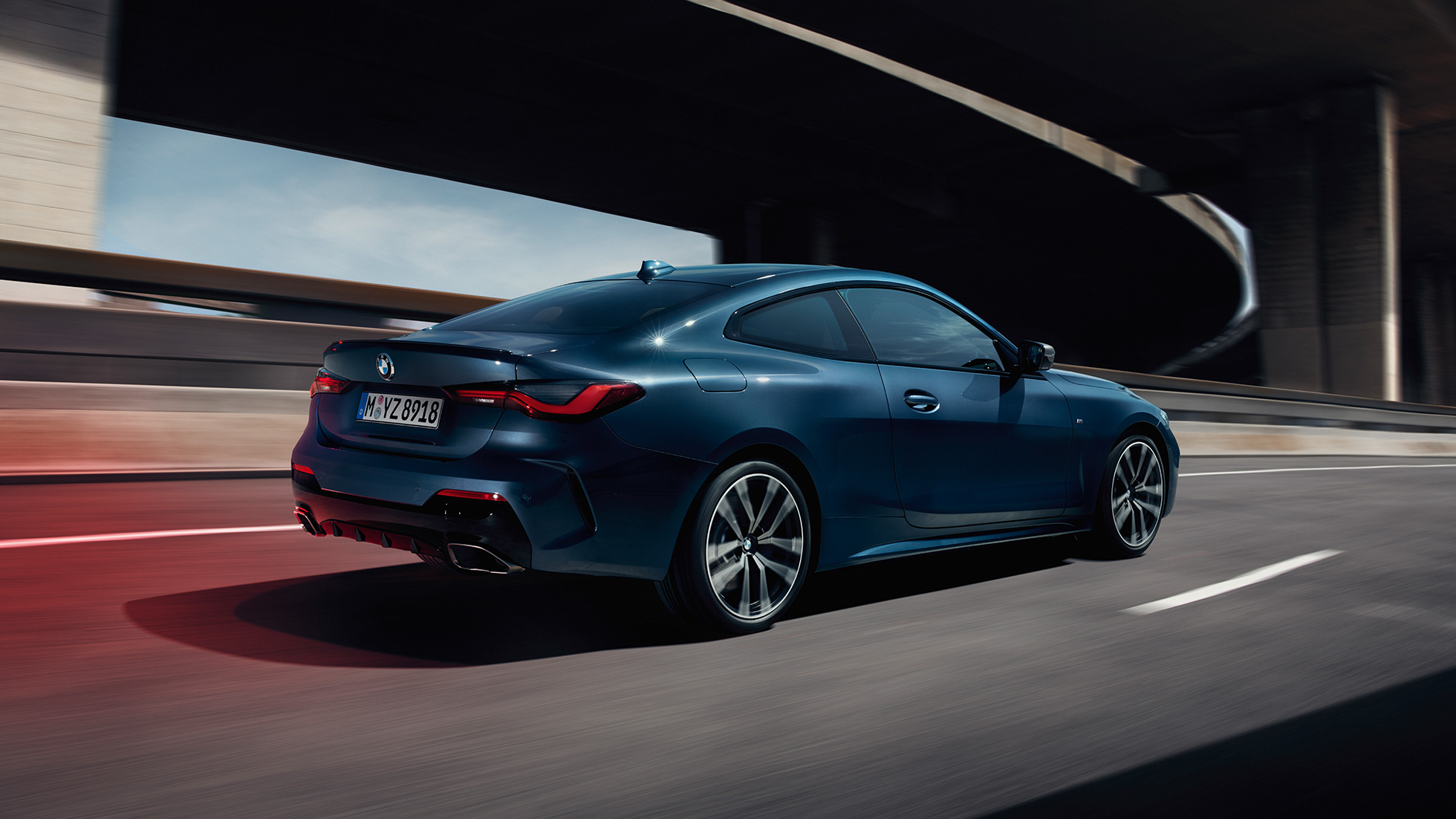 GOLICA MAŠTU.
Jedna i neponovljiva vozna dinamičnost BMW M440i xDrive kupea
BMW M440i xDrive Coupé kombinuje impresivno ubzavanje i sjajnu agilnost uz sportsu udobnost. Kombinacija M oslanjanja, M sportskog diferencijala, 8-stepenog Steptronic Sport menjača i varijabilnog sportskog upravljanja više je nego dovoljno za svežu svakodnevnu inspiraciju.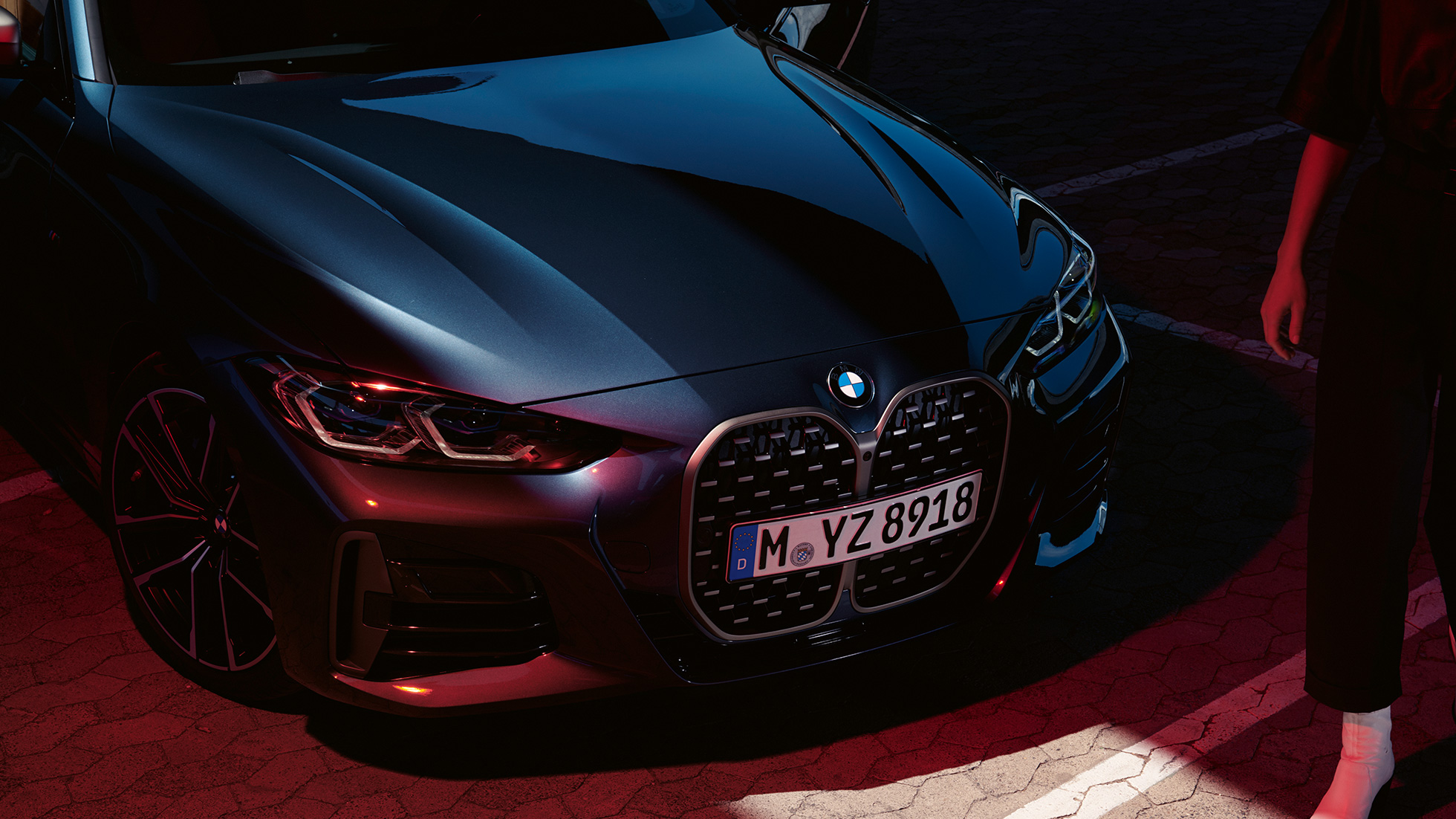 DEFINICIJA AUTOMOBILA.
Najinteresantniji detalji novog BMW M440i xDrive kupea Cerium siva.
Ekskluzivni dizajn za izvajanu karoseriju. Ram bubrežnjaka, kape retrovizora i obloge usisnika vazduha u nijansi Cerium siva ističu sportsku prirodu i ekskluzivnu osobenost.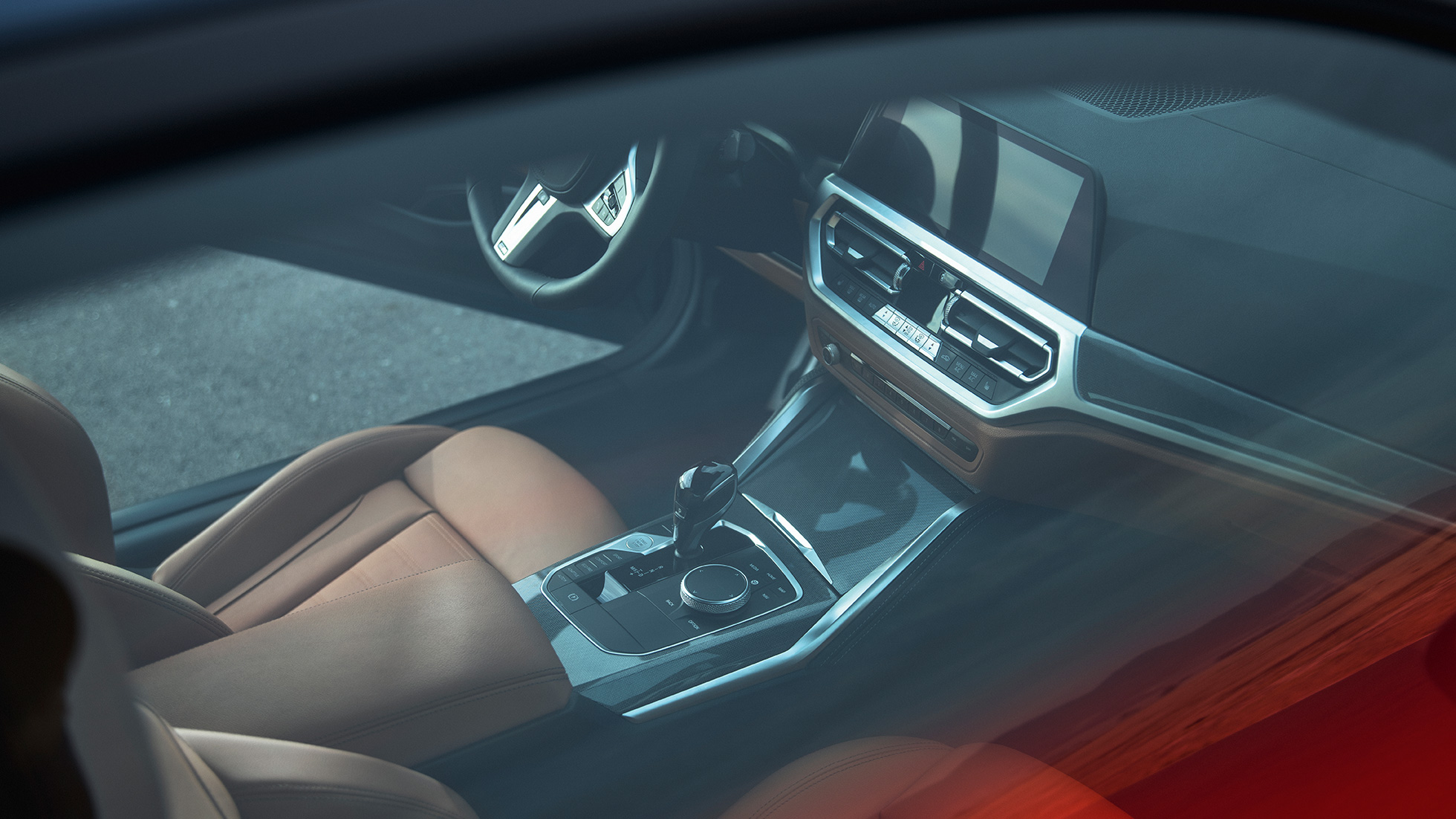 ILI VOZI ILI ŠETAJ.
Elegantna sportska unutrašnjost BMW M440i xDrive kupea.
Kabina novog BMW M440i xDrive kupea odraz je sportske elegancije. Putnici mogu uživati u sportskom ugođaju i sedenju svojstvenom za kupea uz efekat koji istanjena instrument tabla ostavlja na celinu. Jednostavni, čisti oblici naglašavaju orijentisanost ka vozaču.

NIŠTA KOMPROMIS.
Karakteristike dizajna za BMW M440i xDrive kupe u kabini i na karoseriji.
Čiste linije i sportske proporcije odišu bezuslovnom dinamičnošću i nepatvorenom energijom. Centar pažnje usmeren je na impresivni prednji deo sa bubrežnjakom i suženim svetlima. Produžena linija krova i zadnjeg dela novog BMW M440i xDrive kupea odišu ekskluzivnim sportskim karakterom i estetikom. U kabini, vrhunski materijali i kokpit orijentisan ka vozaču potvrđuju sportsku i elegantnu pojavu.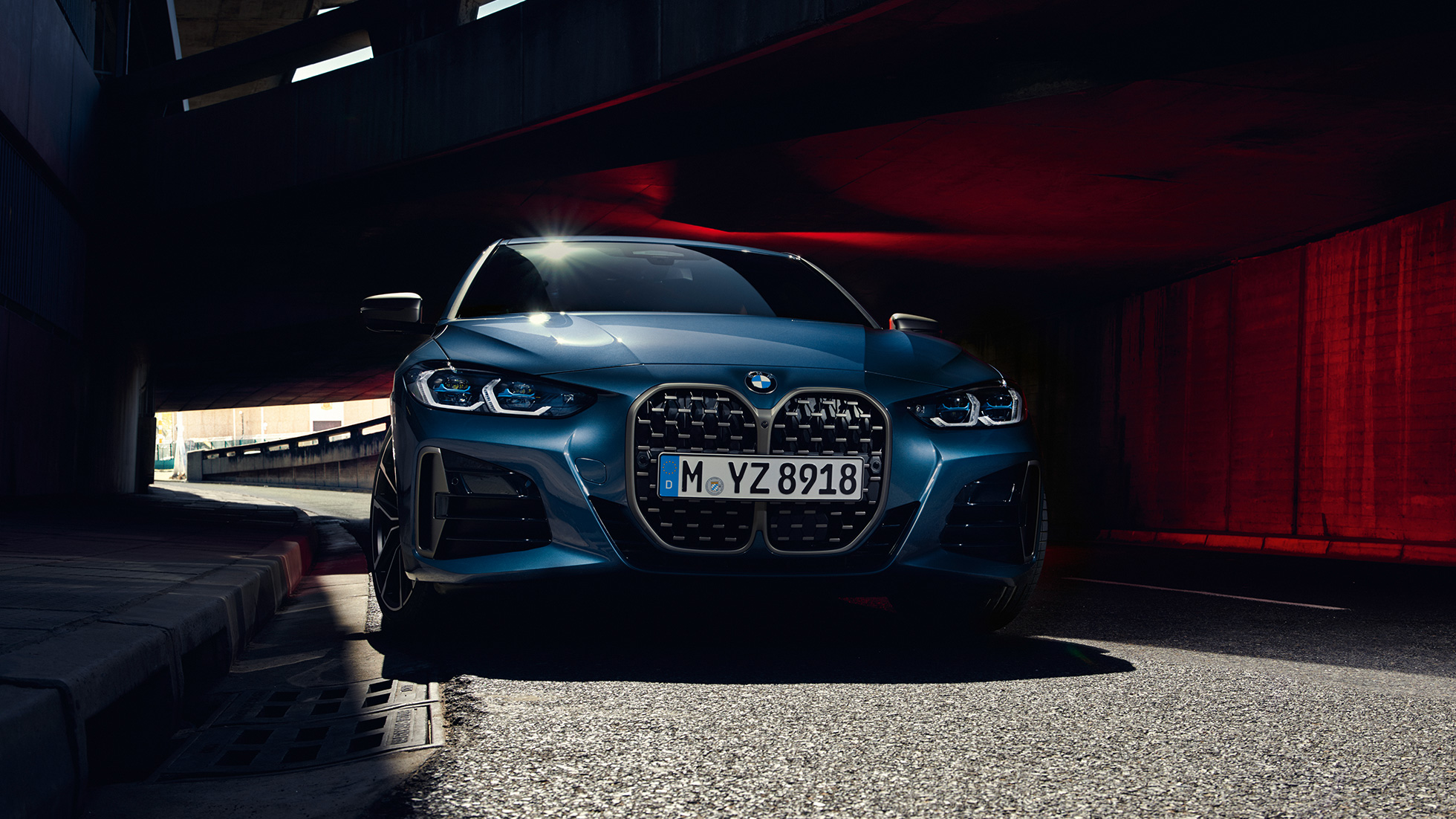 Uspravni dupli BMW bubrežnjak na BMW M440i xDrive kupeu, Cerium siva
Velika bubrežasta prednja maska definicija je prednjeg dela. Proteže se naniže, skoro do puta i kao da povezuje vozilo sa podlogom. Horizontalno "saće" maske naglašeno je dizajnerskim ramom visokog kvaliteta u nijansi Cerium siva.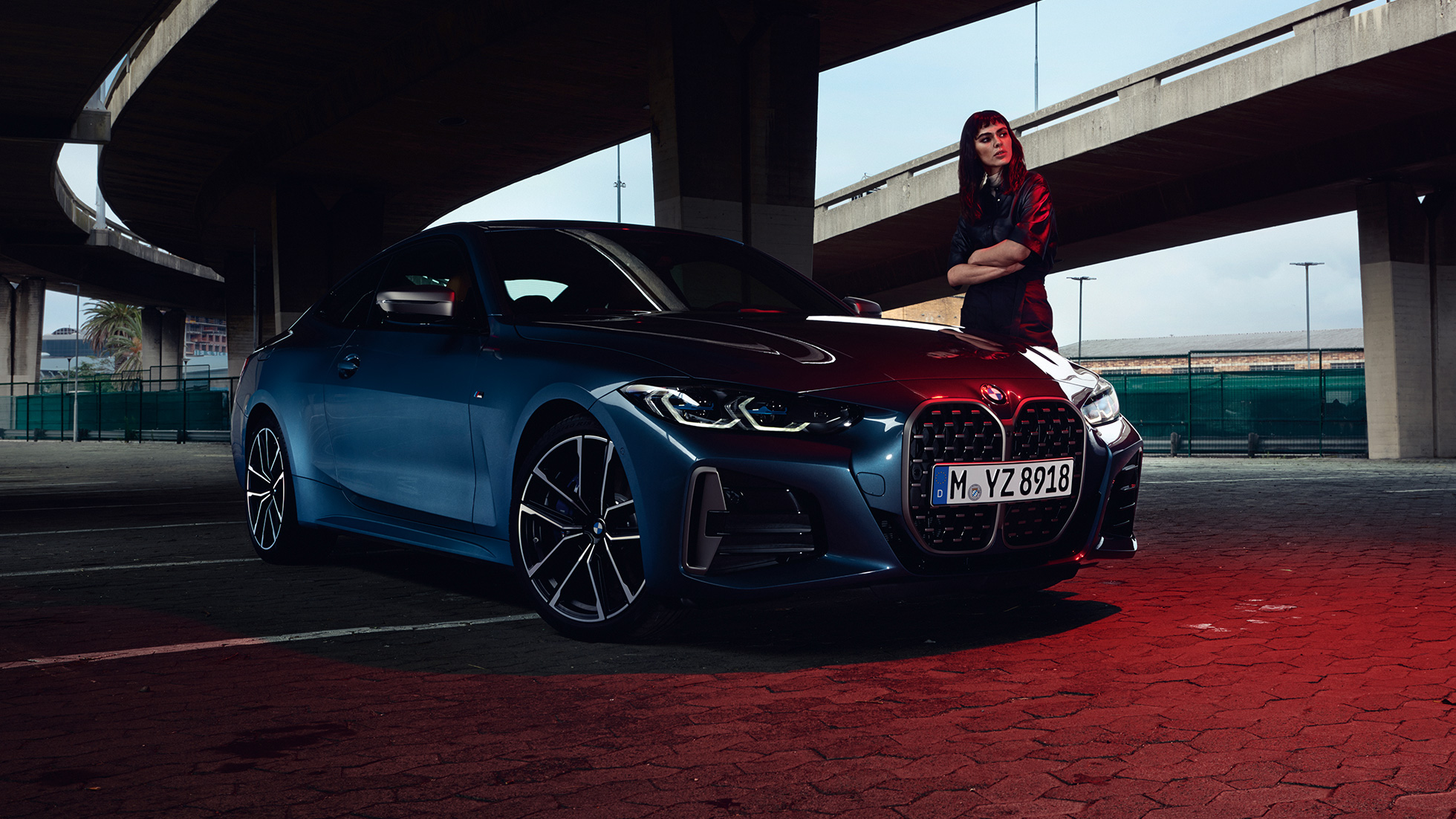 Očaravajući prednji kraj BMW kupea M440i xDrive.
Bubrežasta maska hladnjaka, bočni usisnici vazduha i ekstremno sužena prednja svetla naglašavaju sportsku podelu prednjeg dela. Međusobna povezanost linija bubrežnjaka i prednjih svetala preliva se i na haubu.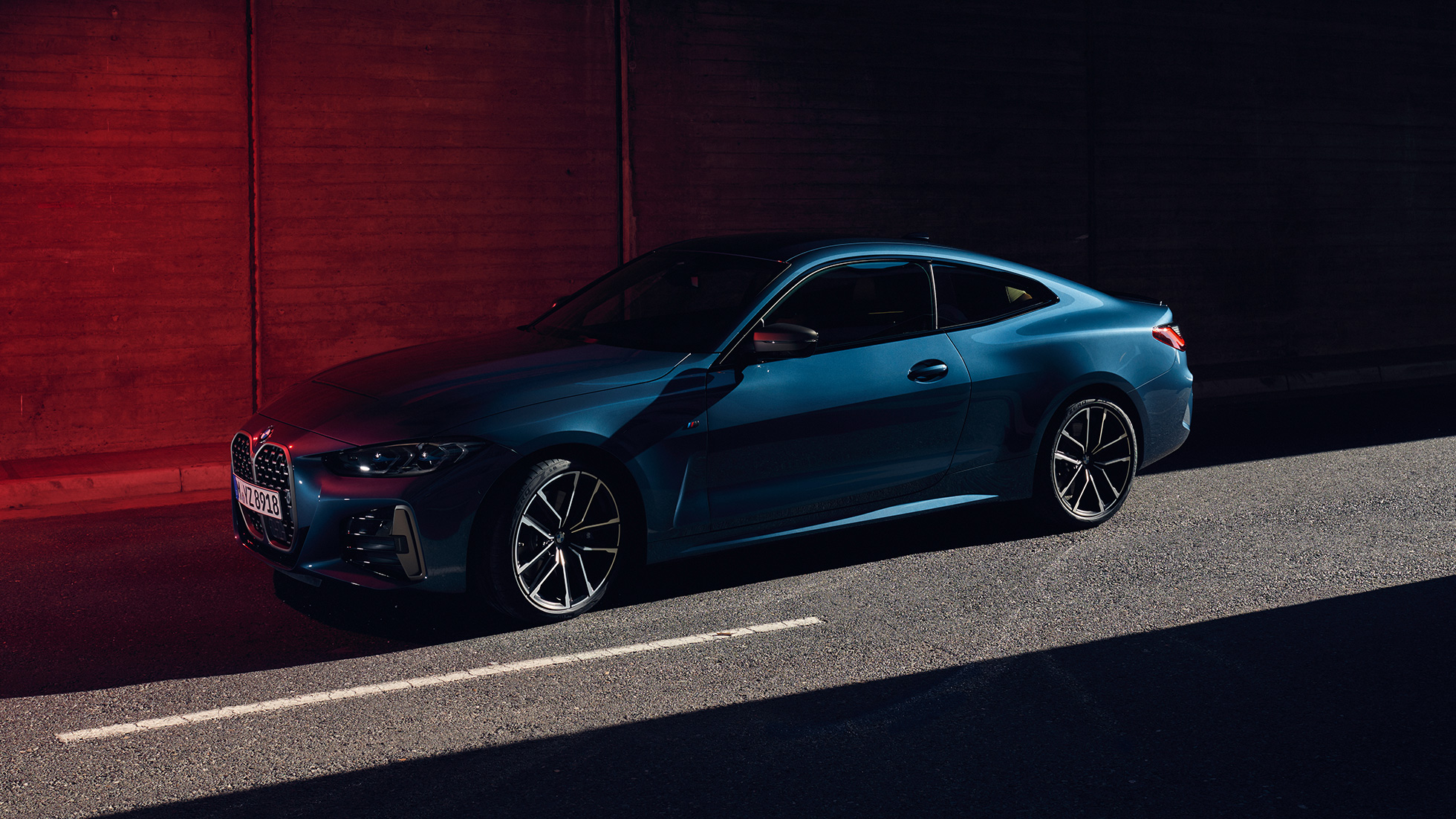 Tečna krovna linija BMW kupea M440i xDrive.
Redukovane ali veoma precizne linije definišu eleganciju i dinamičnost bočne sekcije. Izdužene linije krova daju novom BMW kupeu M440i xDrive energičan izgled čak i dok stoji u mestu naglašavajući sportsku estetiku vrhunskog kvaliteta.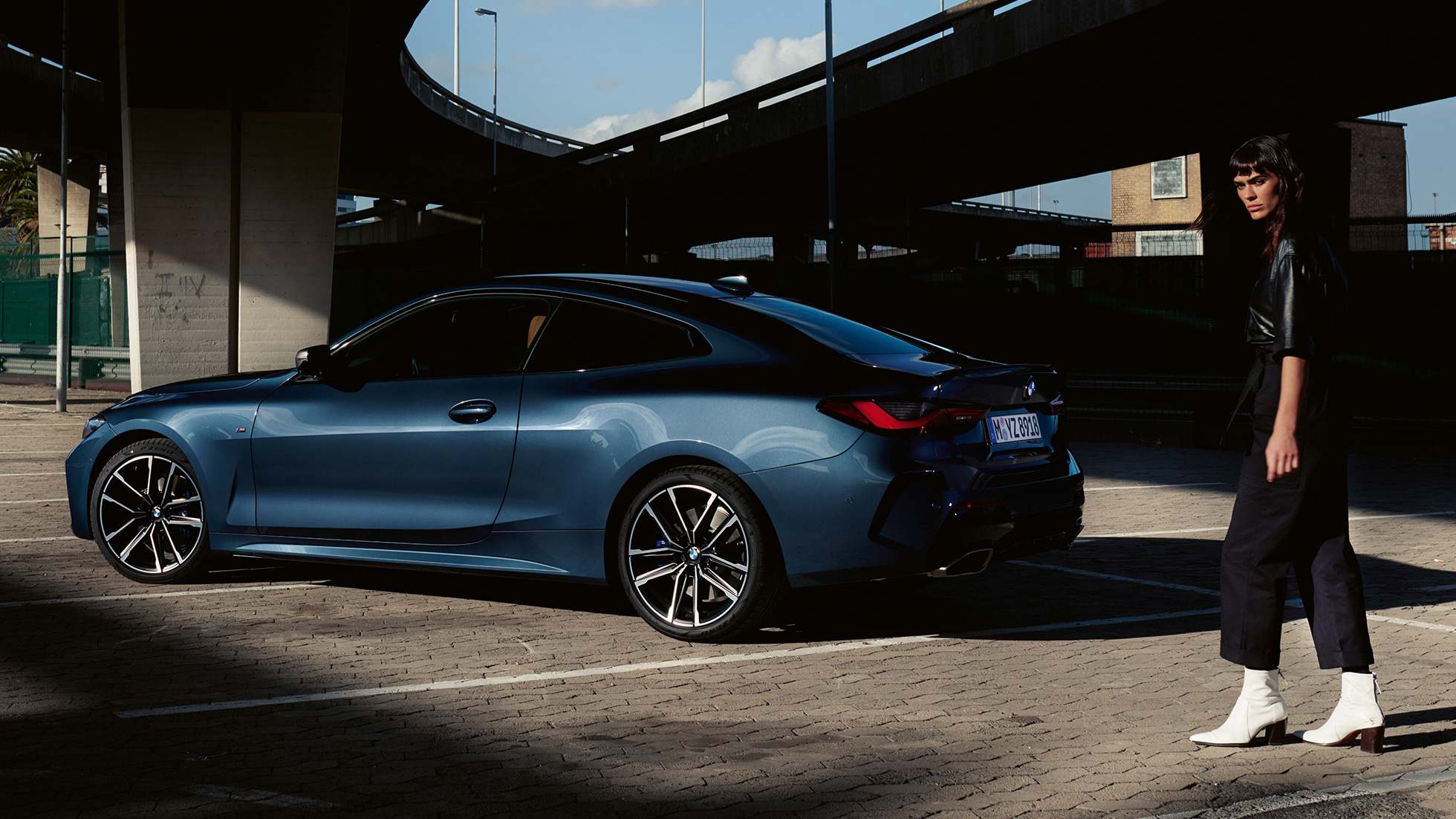 Dinamična silueta BMW kupea M440i xDrive.
Atraktivni izgled zadnjeg luka iznad točkova dodatno ističe mišićavu liniju i interakciju sa istesanim delom iznad prednjeg luka točkova dajući vozilu upečatljivo široku pojavu.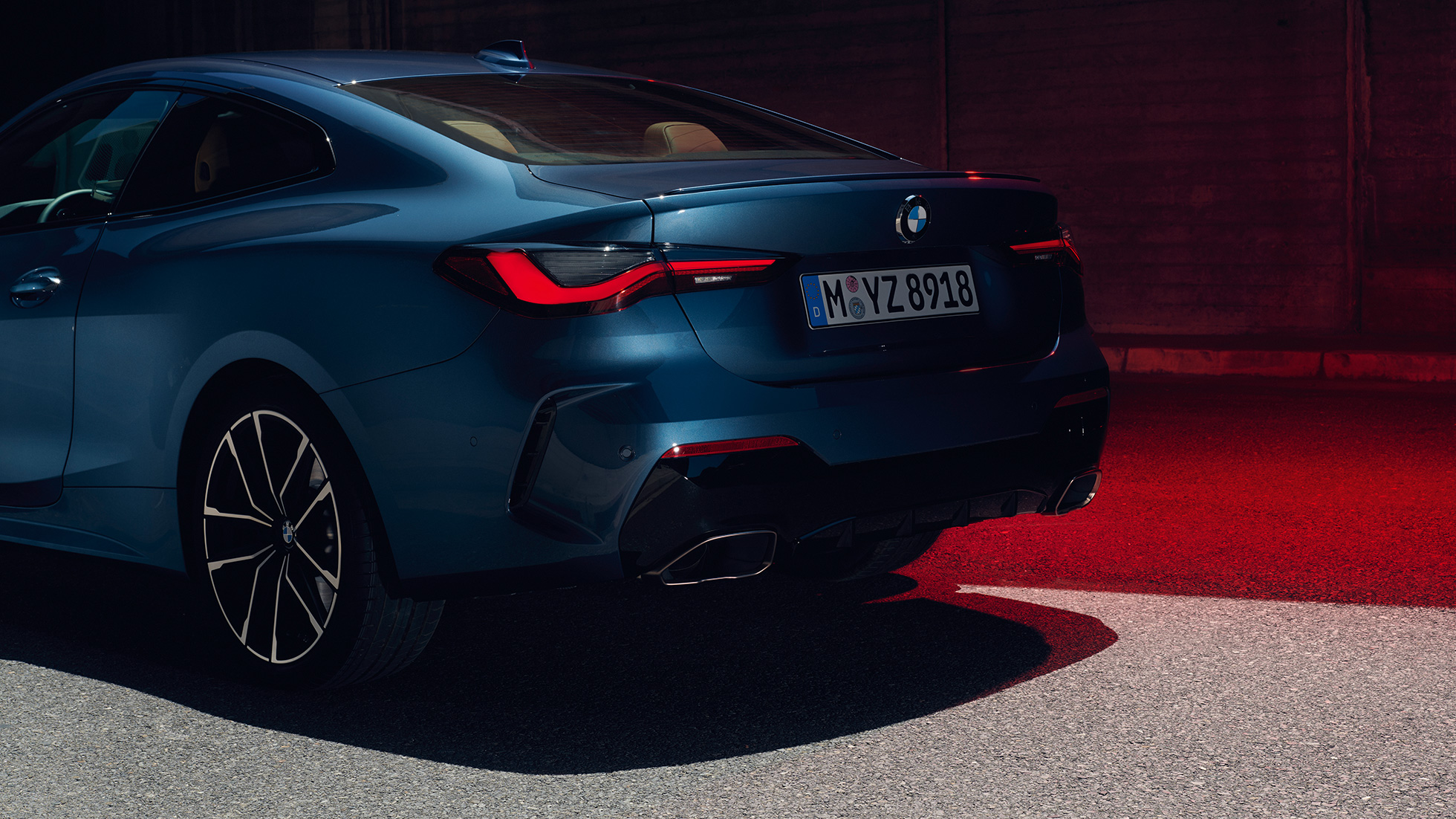 Upečatljivi zadnji kraj BMW kupea M440i xDrive.
Celovita horizontalna linija iznad zadnjih krila daje na širini a crni donji kraj maske ističe sportski karakter vozila. Slobodna forma obloga iznad izduvnih cevi i difuzora daje do znanja da se radi o pravom atleti.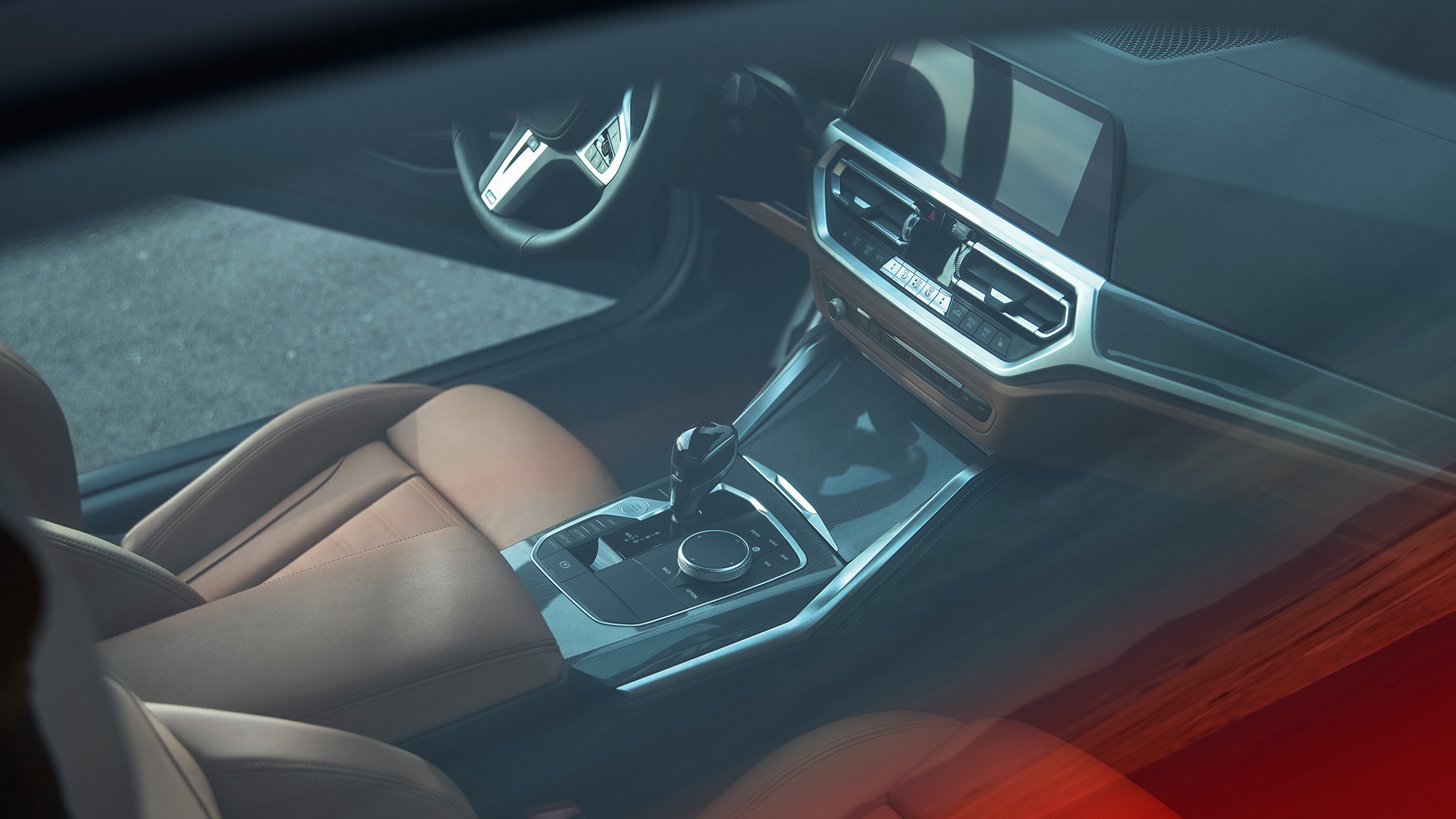 Kokpit orijentisan ka vozaču BMW M440i xDrive kupe.
Fokus na čistom užitku u vožnji: sve komande i displeji usmereni su ka vozaču. Kokpit je jedinstven sa visoko postavljenom centralnom konzolom, koja definiše zone za vozača i suvozača.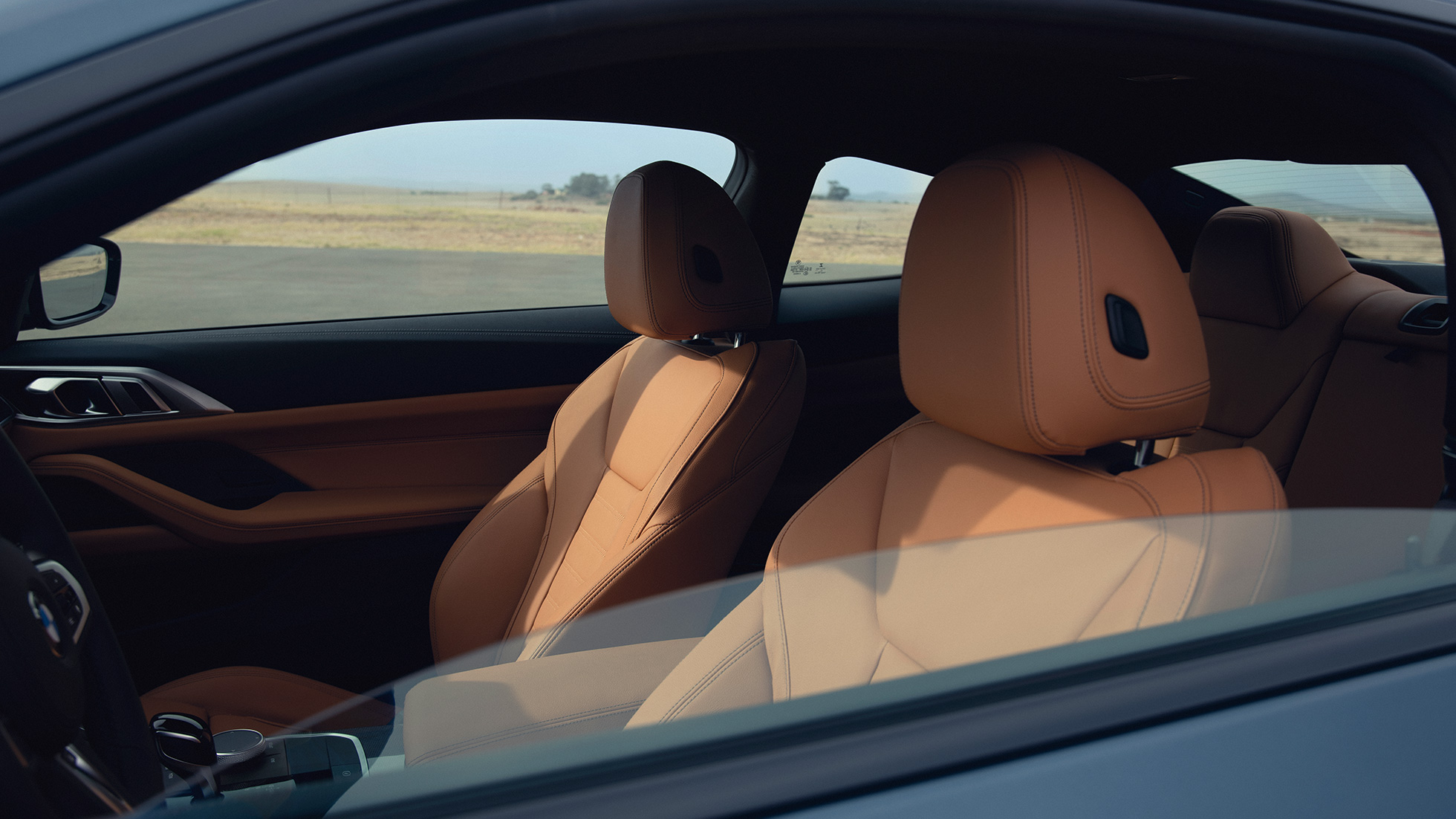 Elegantni sportski dizajn enterijera BMW kupea M440i xDrive.
Dočekuje svoje putnike u sportsku unutrašnjost i postavku sedenja svojstvenu za kupe, ovaj put sa dva odvojena sedišta pozadi. Luksuzne presvlake ističu ekskluzivnu pojavu i kvalitet enterijera.
Fuel consumption and CO2 emissions of the BMW M440i xDrive Coupé.
BMW M440i xDrive Coupé(1):
Fuel consumption in l/100 km (combined): 7.2–6.8
CO2 emissions in g/km (combined): 165–155

The values of the vehicles labelled with (1) are preliminary.

The information on fuel consumption, CO2 emissions and energy consumption has been determined in accordance with the prescribed measurement procedure VO (EU) 715/2007 in the version applicable at the time of type approval. The figures refer to a vehicle with basic configuration in Germany and the range shown considers optional equipment and the different size of wheels and tires available on the selected model.

Further information about the official fuel consumption and the official specific CO2 emissions for new passenger automobiles can be found in the 'New Passenger Vehicle Fuel Consumption and CO2 Emission Guidelines', which are available free of charge at all sales outlets and from DAT Deutsche Automobil Treuhand GmbH, Hellmuth-Hirth-Str. 1, 73760 Ostfildern, Germany and on https://www.dat.de/co2

The values are already based on the new WLTP regulation and are translated back into NEDC-equivalent values in order to ensure the comparison between the vehicles. For vehicle related taxes or other duties based (at least inter alia) on CO2-emissions the CO2 values may differ to the values stated here.
Pročitajte više
​
Fuel consumption and CO2 emissions of the BMW M440i xDrive Coupé.
​
Potrošnja goriva i emisija CO2 BMW M440i xDrive kupe
BMW M440i xDrive kupe:
Potrošnja goriva u l/100 km (prosečno): 7.1–6.8
Emisija CO2 u g/km (prosečno): 163–155

Informacije o potrošnji goriva, emisijama CO2 i potrošnji goriva utvrđene su u skladu sa propisanom procedurom merenja VO (EU) 715/2007 u verziji primenjivoj u vreme tipskog odobrenja. Vrednosti se odnose na vozilo sa osnovnom konfiguracijom u Nemačkoj, a prikazani opseg obuhvata i opcionalnu opremu i različitu veličinu točkova i guma dostupnih za odabrani model. Više informacija o zvaničnoj potrošnji goriva i zvaničnim specifičnim emisijama CO2 za nove putničke automobile možete naći u "Smernicama za potrošnju goriva i emisije CO2 u novim putničkim vozilima", koje su dostupne besplatno na svim prodajnim mestima i kod DAT Deutsche Automobil Treuhand GmbH, Hellmuth-Hirth-Str. 1, 73760 Ostfildern, Germany, kao i na adresi https://www.dat.de/co2.

Vrednosti su već zasnovane na novim WLTP propisima prema NEDC-ekvivalentu kako bi se obezbedilo poređenje između vozila. Za poreze i dažbine zasnovane na emisiji CO2, vrednosti CO2 mogu se razlikovati od onih koje su ovde navedene.